Eight Fall Inspired Seafood Recipes that Everyone Will Love
Posted On Monday, September 28, 2020
---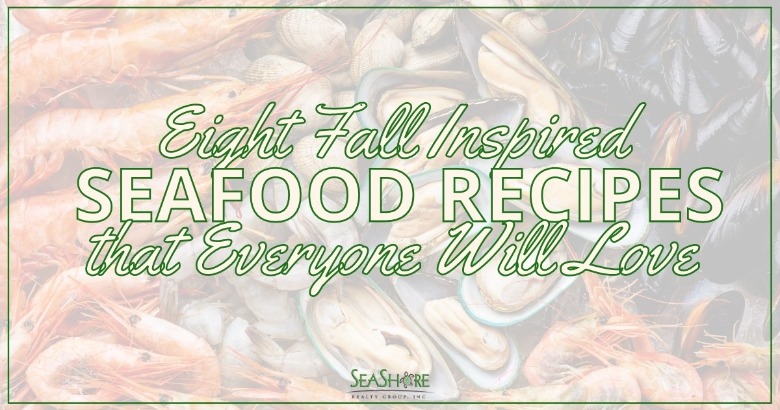 Savory seafood dishes, fall temperatures, and the beach are the perfect recipe for your next Topsail island fall beach vacation. This week we have some delicious recipes that will help you make the most of your time on Topsail Island. If you love seafood and love the beach each of these winning combinations are sure to become staples on your family's dinner menu. Let's get started with eight fall inspired seafood recipes.
Fisherman's Soup
What is fall without a warm bowl of savory and rich soup? Well if you are a soup fan, here is one of three great soup and stew recipes we have for you. This one is a twist on an old classic that includes one of our favorite ingredients....fresh shrimp. Give this
Fisherman's Soup
a try on a cool evening.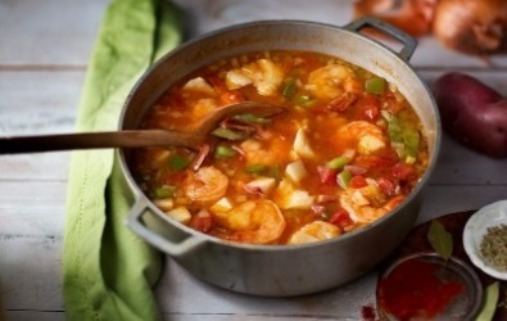 Honey Mustard Salmon
There is no dispute that salmon is one of the healthiest foods you can eat. This recipe only takes twenty minutes to make, is paleo, and gluten-free and loaded with flavor. If you have a salmon lover amongst you, then you will definitely want to try this Honey Mustard Salmon recipe during your next Topsail Island fall beach vacation.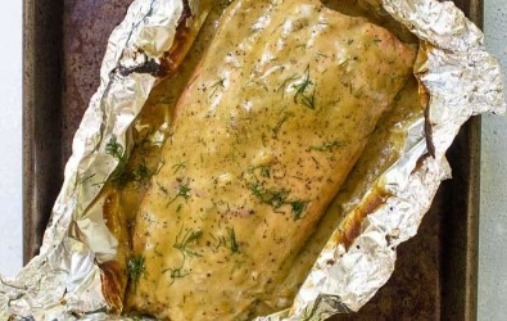 Poached Sea Bass
If you are looking for a little lighter fare..(aren't we all) as we head into the holiday season, then this is the recipe you won't want to miss. With fall root vegetables like carrots, asparagus, and baby bok choy, this Poached Sea Bass recipe is filling, healthy and light on calories.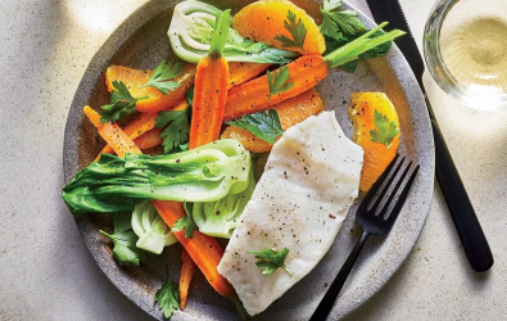 Cajun Boil On The Grill
Salmon, shrimp, and sausage is a winning combination by any measure, and this recipe brings these wonderful flavors together in a delightful dish that is packed with flavor and heat. This Cajun Boil On The Grill brings a little heat to your Topsail Island fall.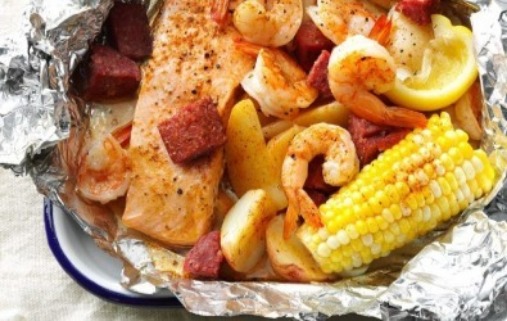 Crab Bisque
You can't have a fall gathering without
Crab Bisque.
Ok, we know that is a bold statement, but trust us when we say if you serve this once you'll have to serve it again and again. Bisque is creamy and filling, warm and subtle. The best part is it is very filling and a little goes a long way. We love the way this recipe is served up in individual mugs which makes for a great appetizer.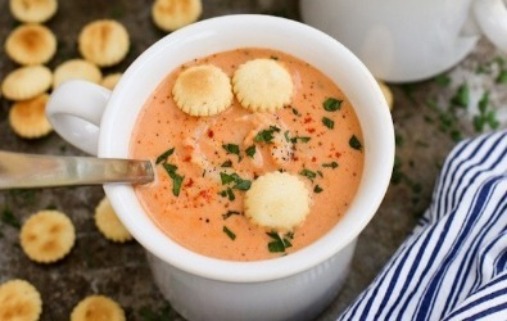 Seafood Mac & Cheese
They had us at Mac & Cheese, but this recipe has a twist. Now a lot of folks might be scared off because of the sardines, but don't be. The Sardines add a nice touch of seafood flavor, a little salty flavor, and believe us when we say this Seafood Mac and Cheese recipe comes together perfectly into a dish of hearty and filling cheesy wonderfulness.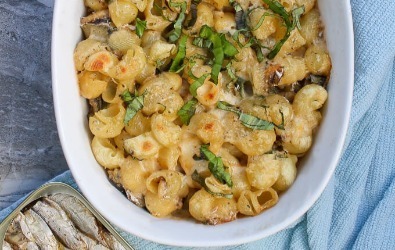 Seafood Lasagna
Few dishes are as filling and crowd-pleasing as a hearty Seafood Lasagna. This dish melds the traditional Italian lasagna with a seafood twist. Loaded with shrimp, garlic, flounder, and crab this dish is a seafood lover's dream come true in one filling dish. Give it a try this fall, and make sure to leave a comment below on your review or version of this dish.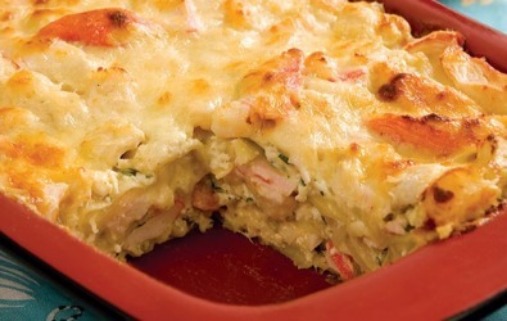 Seafood and Sausage Gumbo
Some things just go well together, peas and carrots, football and fall, and gumbo and fall. This richly flavored Seafood and Sausage Gumbo combines the heat of sausage with the light flavor absorbing characteristics of shrimp into one perfect bowl of warmth. One fun thing about this recipe is the ability to add or subtract ingredients for your family's taste. This second soup, gumbo, is sure to warm the belly on a cool Topsail Island fall day.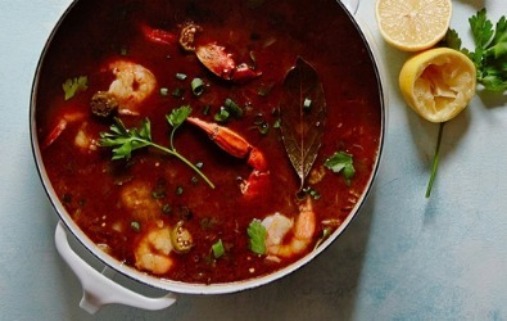 Have you booked your fall beach vacation yet? If you haven't now is the perfect time to give one of our friendly reservationist a call today and find your next beach vacation. We can be reached at 910-328-3400 or click the button below to see all of our fall inventory.
Comment on this post!