Epic Adventures to take during your Topsail Island Beach Vacation
Posted On Sunday, March 17, 2019
---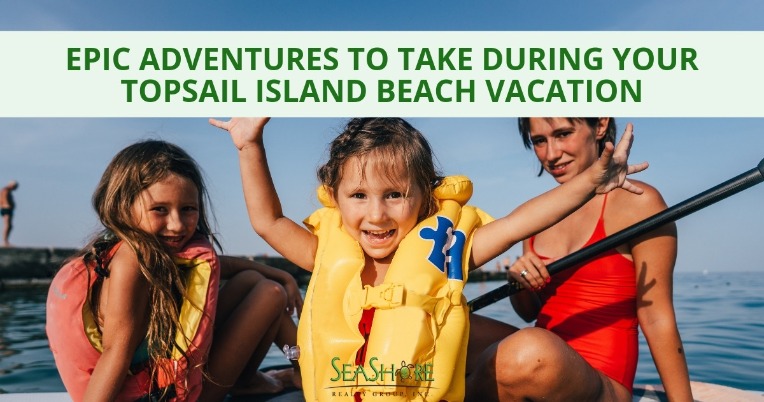 Are you ready for an adventure? If you are, this is the perfect post for you. This week we take a look at some of the best adventures on and around Topsail Island. We have everything you need to have a solo adventure or a family-friendly wild and fun time. Topsail Island offers visitors a unique opportunity to enjoy both the quiet side of a family vacation and the more adventurous activities many of us crave.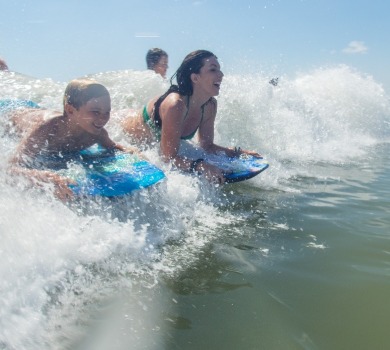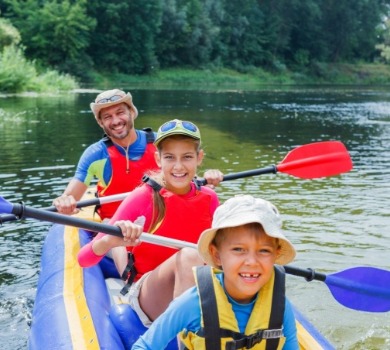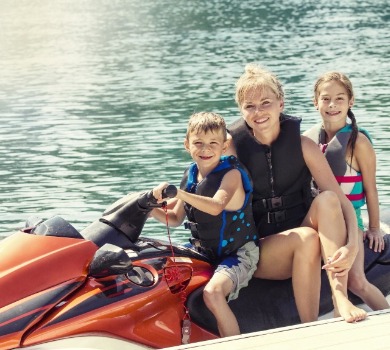 Take a kayak trip
One of the best adventures on Topsail Island is exploring the waterways around the island by kayak. Kayaks are great because they're easy to learn to use and can allow single or tandem users to enjoy the water. There are several ways to enjoy kayaking. You can take a guided tour which is a fun way to see the waterways. This is an especially great way for novices to enjoy the sport. If you like fishing, Kayaking offers a great way to fish off shore, on local estuaries, and rivers. Of course, you can also rent kayaks at several locations on the island and head out on the water yourself. We even have homes with docks so you can kayak right from your Topsail Island vacation home.

Discover our history
Not all adventures are the same. Sometimes the best adventures are those that open your mind and let you experience something new. One thing many folks like to do is learn about the history of an area. Topsail Island has a unique place in both North Carolina's and the United State's history. Did you know that there was a secret missile program base here on Topsail Island? We don't want to give away too much of the fun that you can discover, but let's just say you'll want to spend a day at the Missiles and More Museum. This is the perfect escape for a few hours on a hot day or even a good way to spend a rainy day.

Discover jet skiing
Few things are as exciting as jetting across the water with the wind in your hair. Jet skiing is not only fun at high speed but also can be fun for exploring the waterways. Jet skis are not what you may remember them to be. Nowadays jet skis can hold up to three people and are much more stable. Jet skis can be rented for as short as an hour or as long as you like. You must be 18 years old to rent a jet ski. Each jet ski holds one adult and two small children or two adults. Go ahead get ready to hit the water. Let the folks at Surf City Jet Ski Rentals help you discover your Topsail Island jet ski adventure.

Go surfing
Have you always wanted to ride the waves and hang ten? If so, this is the year to make that dream a reality. Surfing is not as easy as it looks, but with the help of the folks at the Surf City Surf School, you too, can be riding the waves in no time. Don't think surfing is just for the young ones in the family. While you may need to be young at heart, folks of all ages will love the heart-pounding adrenaline rush of surfing.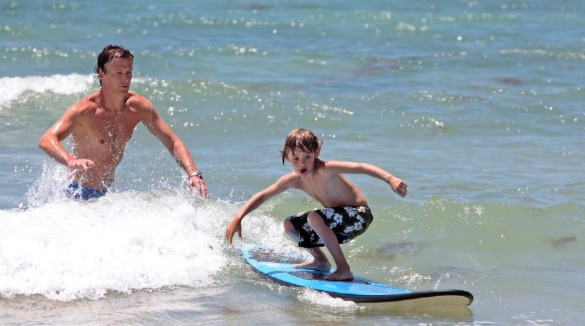 Take a day trip
One of the best parts of a Topsail Island beach vacation is the great location. Topsail Island is a beautiful place to vacation. Staying on the island is, of course, an option and you'll never get bored. However, if you are new to the North Carolina coast, you may want to take advantage of your vacation rental and head out for a day trip. Our location is ideal for exploring areas like Wilmington, Bald Head Island, and other destinations along the coast. Of course, at the end of the day, you'll return to beautiful Topsail Island. Now that is a perfect vacation destination.

Try stand-up paddleboarding... SUP
Paddleboarding is one of the fastest growing sports in the world. The sport is easy to learn, great exercise and offers participants a unique look at the waters off Topsail Island. If you are unfamiliar with SUP, picture a long wide stable surfboard that you stand on. You then use a paddle to propel you along. Not only is stand up paddleboarding a great way to see the water, it is also a fantastic form of exercise. Many SUP boards are big enough for two people or even your dog! What could be cooler than paddling along with your dog?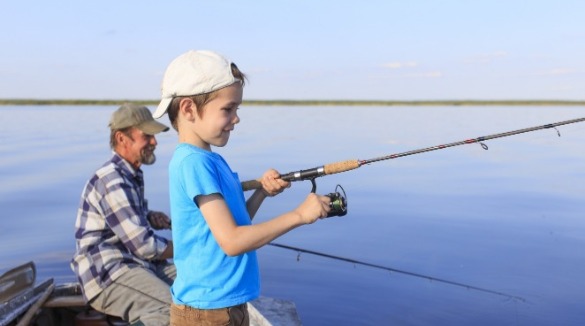 Go Fishing
Did you know that fishing is one of the most popular sports in the world? If you've never tried fishing but always wanted to, then Topsail Island is the perfect vacation destination. There are all types of ways to fish. Forget throwing out a line with a bobber. If you want a real adventure, you'll want to try the active sport of surfcasting or even better taking an offshore experience. There are few things as exciting as hooking a tuna twenty miles offshore. Check out our previous post: How To Enjoy Fall Fishing on Topsail Island. That blog post is a great place to get started fishing on Topsail Island.

Well, there you have it. Adventure comes in many forms here on Topsail, and we are here to help you get started in planning your next adventure. If you're ready to book your next beach vacation give us a call today at 910-328-3400 or click the button below to see all of our inventory and book directly online. Remember, when you book direct with Seashore Reality you are guaranteed to get the best price and customer service for your hard earned money.
Comment on this post!