How to Stay Fit During your Summer Beach Vacation
Posted On Monday, February 8, 2021
---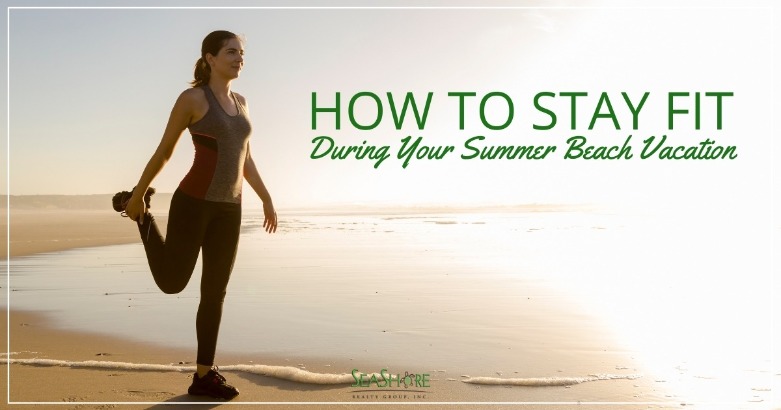 Vacationing on Topsail Island is a wonderfully relaxing way to spend your spring, summer ... or any season. However, as we all know, vacations present challenges to our fitness and diets. Let's face it, everyone loves good food, a little indulgence and maybe even a favorite beverage. All of this relaxation, good food and rest can be frustrating if you are trying to keep your fitness level up. Have no fear. Today we have some great ways to stay fit, enjoy all your favorite treats and still have a terrific vacation. Let's get moving!
Get some rest
We say it's important to rest, but it really is a critical piece of the fitness puzzle. There are all sorts of studies that show those of us who don't get enough sleep are bound to put on the pounds. The science is too much to write about here. The reality is that hormones, stress levels and lack of sleep all combine to create problems achieving your goals. So, stay well rested to get the most out of your Topsail Island vacation. Use a tracker like Whoop and you'll know exactly how rested you are at any given time.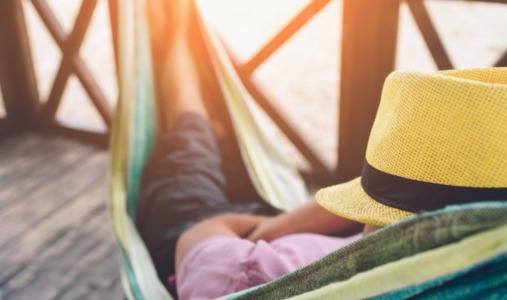 Win the battle at the table
There is an old saying "You can't outrun a bad diet" or something along those lines. This concept is important because no matter how much you exercise, you can't burn away all of the calories caused by a bad diet. Have no fear – with a few little tricks you can help yourself eat proper portions of all the good stuff (local seafood) you want. Here are four tips to help you win the battle at the dinner table:
1. Stay Hydrated- staying hydrated is a key way to help keep from overeating. A great trick is to drink a glass of water before meals. Water is great for you and will help you feel full.

2. Eat Slowly- Eating slowly gives your body and brain time to understand what it is eating and to properly digest your food. Eat fast, and you'll eat too much.

3. Eat lots of veggies- Not only are veggies great for you, but they also are very filling (especially when you consider how few calories they have).

4. Use a small plate- It might sound silly, but if you have a big plate, you are going to have a big plate of food. Think about a bento box. They are small, but the portions are right on the money. Use a smaller plate and you'll eat less, but still have plenty of your favorites.
Burn extra calories
Vacation is a busy time. You have the kids, attractions and other things pulling you in every direction. The savvy fitness fan will find little ways to burn extra calories. For example, walk on the beach (park your towel a good ways away from the beach access point). Walk to the stores and shops. Do a set of air squats every hour. Skip the cart and walk that round of golf. Help the kids dig a big hole in the sand. It really doesn't matter what you do, but if you have a choice, use your body.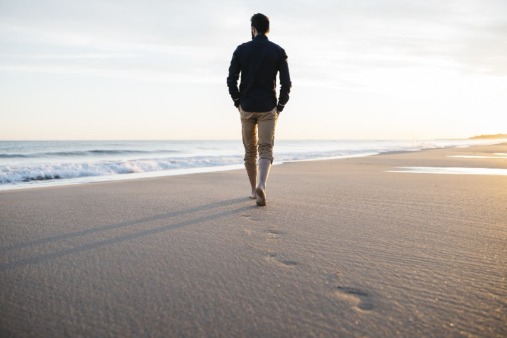 Eat at home
One of the best parts of renting a Topsail Island vacation home is that you have a wonderfully well-appointed kitchen. Cooking at home allows you to not only make delicious meals, but you can also control what goes in those meals. Of course, we are partial to cooking local seafood but there are plenty of great meal ideas that are perfect for your vacation. Another advantage of cooking at home is the savings which allows you to spend money on more exciting and fun family activities.
Now that you have a plan on how to stay fit and healthy during your vacation it is time to book your Topsail Island beach vacation. Just give us a call today at 910-328-3400 to speak with one of our friendly reservationists or click the button below to see all of our great vacation homes.
Comment on this post!