No Questions Asked. The Best Topsail Event to Support the Troops
Posted On Monday, August 14, 2017
---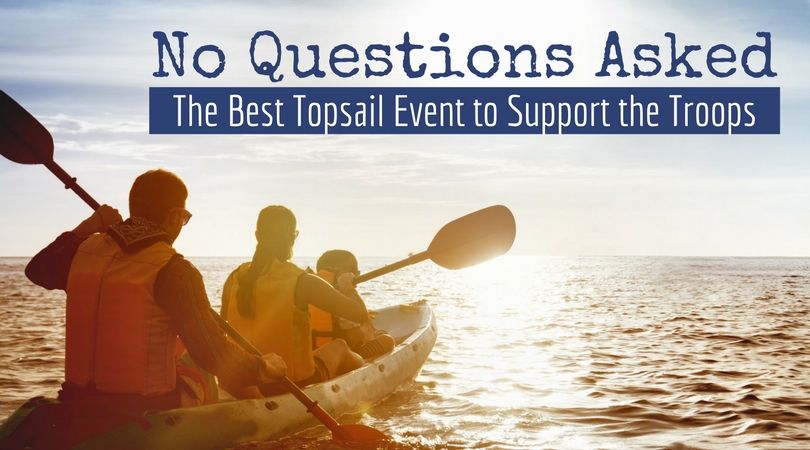 Looking for an amazing local event on Topsail Island? Look no further than Paddle 4 Troops. Food, paddling, and music, make this event a must attend during your Topsail Island vacation. Come join us on August 26 for Paddle 4 Troops. Returning for its sixth year, this family friendly event is a great way to get out and support our local veterans. The staff at Seashore Realty are not only your local experts on Topsail Island Vacation Rentals, we are also strong supporters of local community events. We are thrilled you have decided to vacation in beautiful Topsail Island, no matter what your license plate says, on August 26th you're a local! So come on down to
Sears Landing Grill and Boat Dock
in Surf City and help us, help those, who have given so much for our nation by attending the Paddle 4 Troops event and fundraiser.
SeaShore Realty is excited to be a PROUD SPONSOR of the 6th Annual Paddle 4 Troops event & fundraiser!!
Mission of Paddle 4 Troops
Paddle 4 Troops
was created six years ago with a simple goal, to support our local veterans and their families. The organization does this mainly by providing financial resources, and scholarships to veterans and their families. Since its inception, Paddle 4 Troops has donated 100% of their proceeds to support local veterans. Every dime donated to Paddle 4 Troops stays within the a three county area. Whether providing a companion dog to assist a returning veteran with PTSD, or direct financial contributions to veterans in need, Paddle 4 Troops is there for our local veterans. This year Paddle 4 Troops is proud to announce it is now a 501(C)(3) organization. All donations are tax deductible making it even easier for you to support our veterans.
Things to Do at Paddle 4 Troops
Sure there are races, but there is so much more to this event and fundraiser. Here is a list of all the ways to have fun at Paddle 4 Troops.
Races:
There are two races, a 5k and a 10k
.
The 5k event is a family fun way to get into the action. Racers of all ages and ability are welcome to enjoy the 5k race. Enjoy meeting other paddlers for a fun time on the water. Whether you paddle into first or last place, you can be sure the local veterans are the true winners. Registration for the the 5k race is $25.00. The competitive/advanced 10K is sure to test your endurance and skill against a competitive field of fellow paddlers. Paddle Boards, Kayaks, and Canoes are all allowed in this event as well. The registration fee for the competitive/advanced race is $40.00. Prizes will be awarded to the top finishers in the competitive/advanced race. Spoiler alert the prizes may include some amazing custom paddles.
Registration
.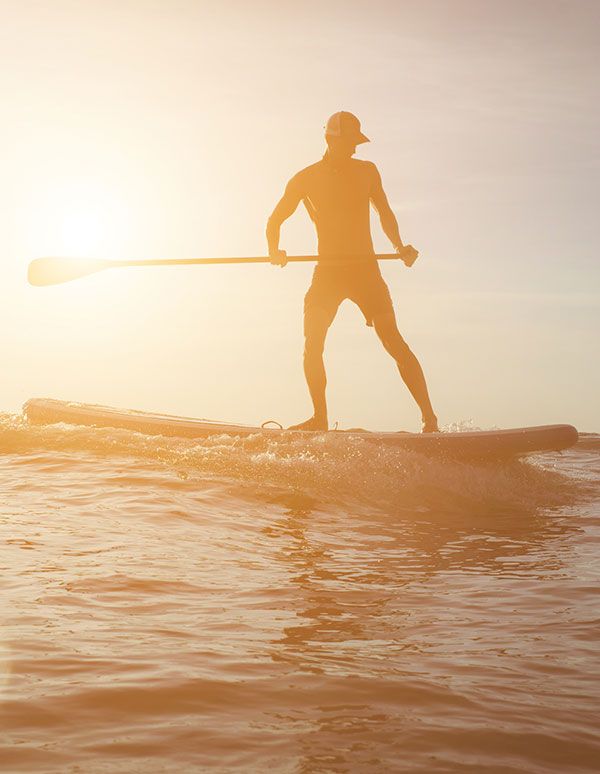 Auctions:
Live and silent auctions will be held in the afternoon at Sears Landing Grill and Boat Docks. Break out those wallets for a good cause, and get to bidding. Anyone can stop by and bid on the wide variety of silent auction items. Want to compete off the water? Feel free to jump in on the action in the live auction. All items have been donated by local sponsors, so every dime of your bid goes straight to the veterans!
Dunk Tank
: Everyone loves seeing a person fall into a tank of tepid water. You can be honest, we understand, it's just funny watching a dunk tank. So get out that GoPro and post that embarrassing video of dad tossing a ball three feet over the top of the tank. Kids and adults alike are welcome to participate. Dunk tank victims to be announced.
Dancing
: You may not realize it, but you landed smack in the middle of Carolina Shag country. So break out those dance shoes and come spin the night and afternoon away to the sounds of the Back of the Boat Band. Leaving your Topsail Island Vacation Rental without some beach music, is like leaving the beach without sand in your car. It just can't happen. From out of town? No problem just watch a local and in no time you will be an expert in the Carolina Shag.
Pig Picking:
Almost a religion here in NC you won't want to miss the pig picking which starts at 2 pm. Grab a plate, round up those hush puppies and enjoy one the best beach traditions around. We guarantee you won't leave this event with an empty stomach.
Scholarship Winners:
This year Paddle 4 Troops is proud to be able to provide two scholarships for our local high school grads. Stick around and watch the announcement and encourage these young adult as they start their college careers.
Didn't Bring a Paddle Board, Kayak or Canoe on Your Topsail Island Vacation?
We understand this event may be something you find at the last minute. Still want to participate, but didn't bring your own equipment? Don't worry, several
local shops
carry a wide variety of paddle boards, kayaks and canoes for rent or purchase. If this is your first event, this is a great one to get your feet wet in (pun intended) . With the laid back friendly beach vibe, and the common goal of supporting our veterans you'll feel right at home. Everybody wins at Paddle 4 Troops.
More Questions or Wish to Donate to Paddle 4 Troops?
Paddle 4 Troops needs your support in order to provide financial resources to those veterans in need. This event is a wonderful way to get out with your family and enjoy a beautiful day on Topsail Island. If you can't attend and still want to support Paddle 4 Troops there are several ways to make that happen.
Donations
can be made on Paddle 4 Troops secure website, or if interested in sponsorship opportunities you can call Dwight Torress (910) 340-7310.
See You There
So mark the calendar for August, 26 and head over to Surf City to support our local veterans in this family friendly event. Not only will you have an amazing time paddling our beautiful Topsail Island waters, you'll also be supporting a great cause. Dance, eat and party your way to some amazing memories.
Are you a veteran looking for a Topsail Island Vacation Rental? Please contact us at (910)-328-3400 to ask about any available veteran discounts on our Topsail Island Vacation Rentals. Seashore Realty thanks all our veterans for their service, with a special heart felt salute to our local veterans for their service. See you at Paddle 4 Troops!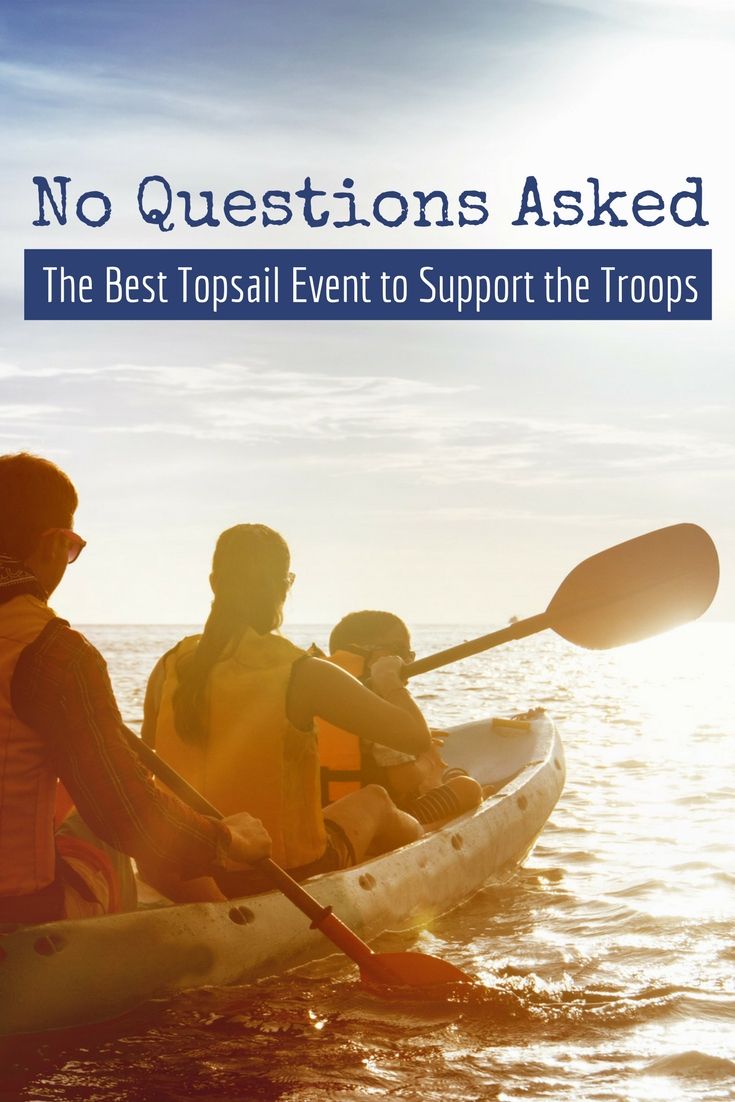 Comment on this post!