See 6 Exciting Boat Cruises You Need to Take on Topsail Island
Posted On Monday, February 20, 2023
---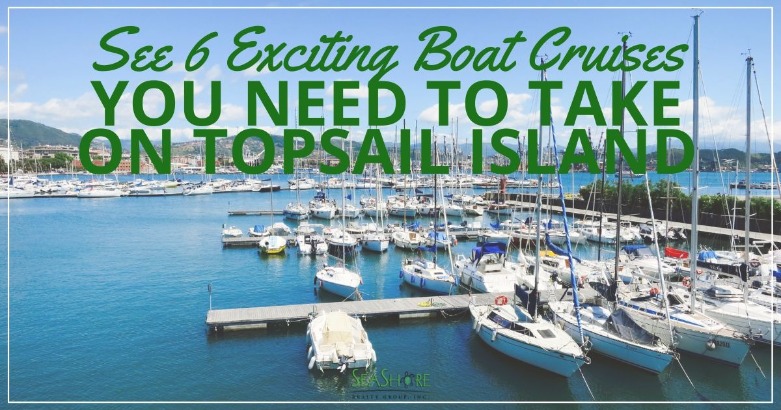 6 Boat Tours on Topsail Island
Are you planning your Topsail Island beach vacation and looking for boat tours in Topsail Island? We have a list of great companies and different experiences you can try for your vacation. You can take these great adventures solo or with your friends and family. Spend the day out on the water watching dolphins, fishing in the ocean, or cruising the Intracoastal waterway at sunset!
And if you're looking for great places to stay in Topsail Island, check out our vacation rental properties and find the perfect one for your vacation. We have gorgeous, fully furnished homes with excellent amenities and fantastic views. They are in central locations, making your vacation easy, relaxing, and exciting!
Now for those exciting boat tours!
Do you dream of seeing dolphins, or maybe you'd love to see them again? Lost Treasure Eco Tours loves to take you out on a natural cruise around Topsail Island to view its surrounding beauty. Take a 2–3 hour customized tour to explore barrier islands, dolphin watching, shelling, and more!
If fishing is more your speed, this company has several different fishing charters you can choose from. You can choose from half-day charters and stay close to shore, or you can go an entire day offshore or even try a full day of spearfishing and free diving. They also have a Lea Island Excursion where you can beach comb and spend time with your family!
A&B Saltwater Adventures is another excellent company if you are looking for a friendly and exciting nearshore or offshore fishing charter. A&B is a veteran-owned business with 20+ years of experience on the water. Take up to six guests on four-, six-, or eight-hour tours. Great for all family members!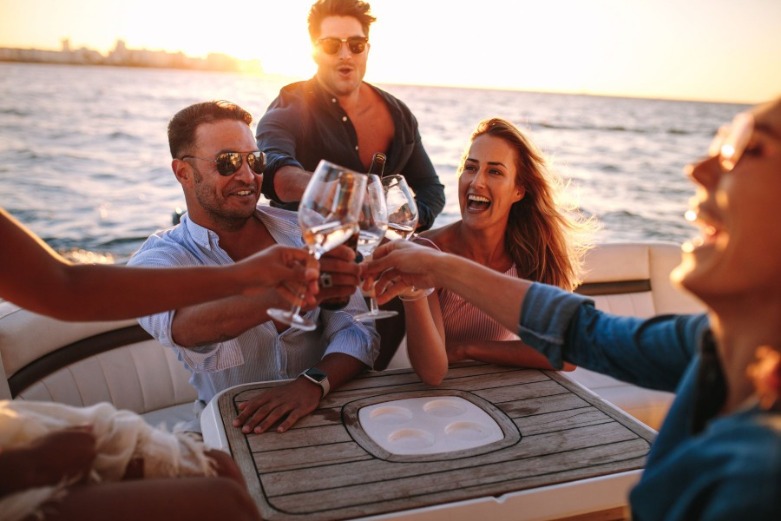 If you want a more laid-back experience, you can cruise the waters with Captain Bob! He offers wildlife tours where you can see dolphins, pelicans, sea turtles, hawks, and many other species of birds! Or book a private tour where you and your family can have a stress-free boating experience where all you have to do is enjoy!
Paddlewheel boats are a unique experience that Tiki Tours offers. If you want to learn about the nature and history around Topsail Island, this is a great boat tour! They also offer a sunset party where you watch the sunset and then break out the disco ball after dark! Or you can try private tours or shelling tours during the day.
Captain Nicole and James can take up to six people per boat, but they have two boats that can go out at once if you have a larger party. You can choose from several tour options, including the Rise N' Shine, where you can wake up early, go out on the water, and watch the sunrise while enjoying your favorite morning beverage.
Or you can opt for a sunset tour where you can end your exciting day with a gorgeous view of the sunset from the water. Daytime trips might include beachcombing, dolphin watching, island hopping, clamming, soaking up the sun, and more!
You can find many great companies on Topsail Island offering unique boat tours where you will experience the ocean, wildlife, and views of the island you will always remember.
It's a great way to make memories with your family while on a beach vacation. And don't forget to browse our beach vacation rentals and find stylish and comfortable accommodations for your perfect trip!
if you want more vacation activities check out these day trip ideas!
3 Amazing Day Trips You Can Take from Topsail Island.
Comment on this post!