Why Travel Insurance is a Great Value
Posted On Sunday, June 16, 2019
---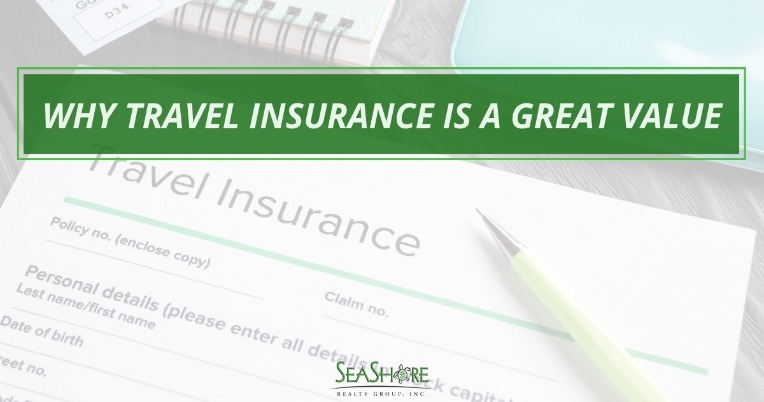 Planning a Topsail Island beach vacation is an easy and fun process with Seashore Realty. Choosing the perfect vacation home and daydreaming about the weeks ahead is exciting. Thinking about all the local events and adventures you'll enjoy on your vacation is fun. Counting down the days till your toes are in the sand helps us all get through the workweek. However, what happens if the unforeseeable happens and you can't make it to your Topsail Island beach vacation. Nobody likes shopping for insurance, but it is the only way to protect your family's vacation investment. Considering the small cost of travel insurance, the peace of mind you get in return is huge. Here's why travel insurance is a great deal.
Your best protection is travel insurance
Every year vacations are interrupted by unforeseen events. Maybe there's a death or illness in the family. Sometimes Mother Nature likes to throw a wrench in your plans? For those of you serving in the armed forces an unscheduled deployment can play havoc on vacation plans? All of these and other events can happen, and while they're all rare they can each put a serious damper on your family budget.
The most affordable way to protect your investment is by purchasing a travel insurance policy. When you book your vacation you'll be given the option of purchasing travel insurance. Remember, this is the only way to protect your investment.
Three Common Questions Answered
How much does it cost?
Travel insurance premiums are calculated as a percentage of the value of your vacation rental lease. Each policy is priced individually based on your lease. At the time of your booking our staff can assist you with your policy and the associated costs.
When should I purchase travel insurance?
Travel insurance has certain restrictions regarding the time of purchase. You need to speak with our staff to determine the window available to purchase your policy. However, please note you cannot book travel insurance once a storm or other event is known. Purchase early for the maximum protection.
Who provides the coverage?
Travel insurance is not administered by Seashore Realty. We use a highly regarded third party insurance company to provide your coverage. For more details give us a call, and we'll be happy to discuss our affordable and comprehensive plans.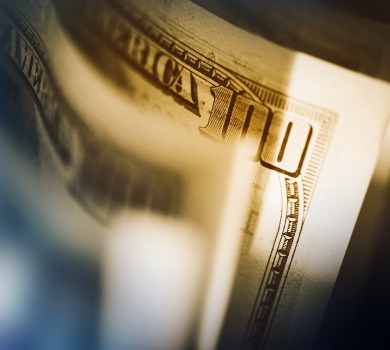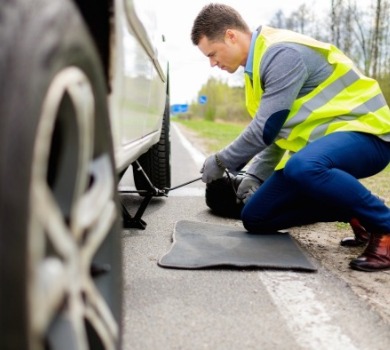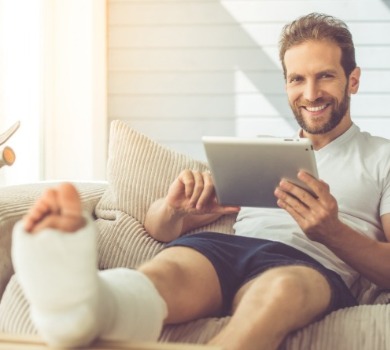 Door to Door Coverage
Travel Insurance is often misunderstood especially when it comes to all the benefits it provides. Of course, we all worry about the big events resulting in a cancelled trip. However, there are so many more benefits included with your policy. Here are five things you may not have realized that might be covered.
Identity theft protection- We all hear about it and hope it never happens but in this age of technology it is often a reality. Travel insurance offers several ways to assist you should you be a victim of identity theft.
Roadside Assistance- Nothing is worse then a breakdown while trying to get to your well deserved vacation. Travel insurance offers certain roadside assistance benefits you'll be glad to have.
Medical/Dental Expenses-Unplanned medical or dental expenses can put a significant dent in a family budget. With travel insurance some of these expenses may be covered.
Note: Coverage for specific losses are subject to change and should be reviewed at the
trip cancellations
When life throws you a curve ball, your travel insurance policy can be a financial lifesaver. Typically travel insurance will cover a cancellation for several reasons. Here are just a few of the types of events that might be covered by your travel insurance policy.
Mandatory evacuations due to weather
Military deployment
Involuntary termination of employment
Extension of school year
Sickness, Injury or Death in the family
Note: Of course, coverage may vary and you will need to review your policy carefully and contact our insurance provider for any specific questions regarding covered losses.
Have you booked your summer 2019 Topsail Island beach vacation? If you haven't there is still time to find the perfect Topsail Island vacation home. We'd love to help you and your family discover the joy and wonderment of a beach vacation on North Carolina's best beach location. Give us a call today at 910-328-3400 or click the button below to see our entire inventory of homes.
Book Your Topsail Island Beach Vacation today!
Let us help you find the best value on the North Carolina Coast!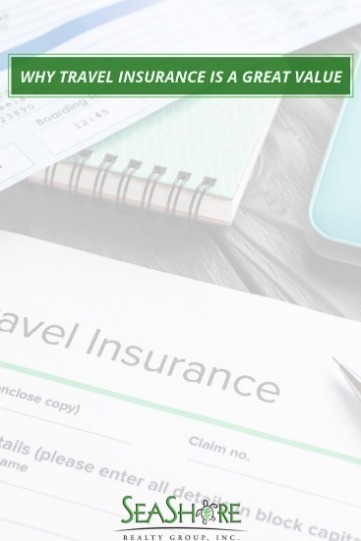 Comment on this post!