Easy and Fun Ways to Have A Family Friendly Independence Day Celebration
Posted On Monday, June 14, 2021
---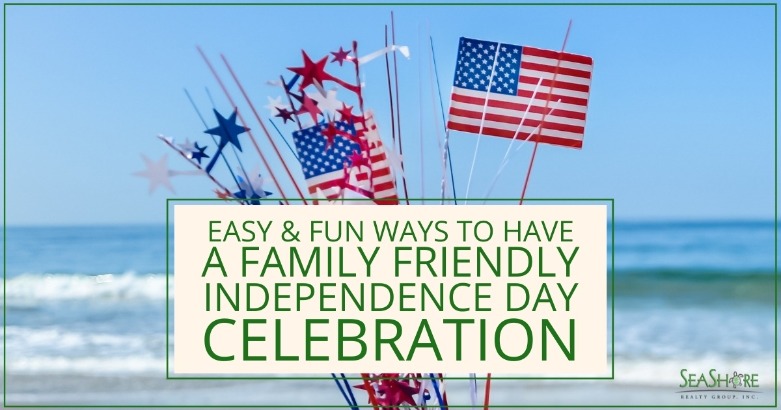 It has been a long year, but once again there is cause for celebration. The 4th of July is just around the corner and now is the perfect time to start planning your next Independence Celebration. Topsail Island is the perfect place to bring the family. We have miles of beautiful beaches, loads of family-friendly activities, and of course, some of the best regional attractions. Let's get ready to celebrate Independence Day – Topsail Island style.


Family Beach Picnic
Forget the BBQ on the cul-de-sac. This 4th of July, head to Topsail Island and enjoy a family picnic on the beach.
Picnics on the beach are great for several reasons. First, they are inexpensive. Second, kids and parents alike will love having a built in playground for the little ones. Finally there is just something magical about spending time on the beach with the family. The memories alone are worth the effort.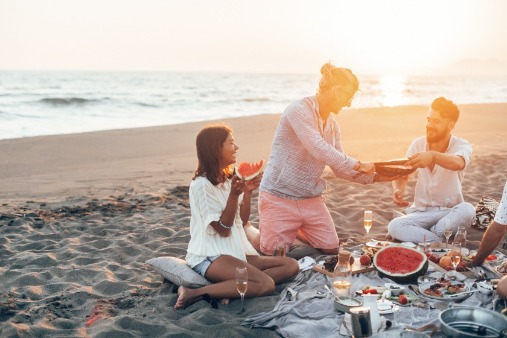 Do Nothing
It may sound crazy but, how often do you get to do nothing? Work, family, and all the daily obligations in life can leave little time to just kick back with your favorite drink, dip your toes in the water and watch waves roll in. Take advantage of your holiday on Topsail Island and practice the art of doing nothing. Don't worry, we won't tell your boss.
Game or Movie Night
Sometimes you just want to stay in with the family, and let's face it – these days it is hard to get the family to put down the cell phones, relax and enjoy each other's company. Plan a game or movie night. We love beach classics like Jaws or Weekend At Bernies. All of our vacation homes have amenities like WiFi, DVD players and well appointed kitchens, making them perfect for a family night in.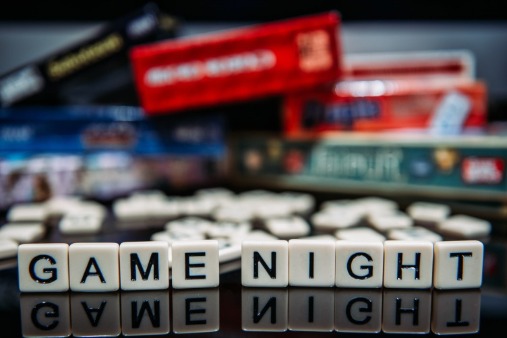 Explore The Local Restaurants
Great food is part of any good vacation and here on Topsail Island we have a great selection of incredible places to eat. Of course, we are a little partial to the local seafood, but there is truly something for every taste and budget. Take some time to ask around and try some of our local fare. No chains allowed.
Enjoy The Fireworks
Surf City Fireworks
The events kick off at 5 p.m. on July, 3rd, at Soundside Park. The best way to get there is to walk or ride your bike as parking is a little tight. There will be live music, plenty of great food, and lots of kid-friendly activities. Fireworks start at nightfall (about 9 p.m.).
Holly Ridge & Sneads Ferry Liberty Fest and Fireworks
On July 4th take a short drive over to Holly Ridge Municipal Park for another round of fireworks, food, and family-friendly activities. The event starts at 2 p.m. and ends at 10 p.m. This event is free.



Hit The Water
Sometimes the best way to celebrate a nation's independence is to hit the water and rev up the engines.
Whether you like boating or jet skis there are all sorts of fun ways to enjoy the local water ways.
Many local places rent jet skis, pontoon boats and fishing boats.
For loads of great information about jet skiing on Topsail Island check out our previous post: 10 Things Every Jet Skier Should Know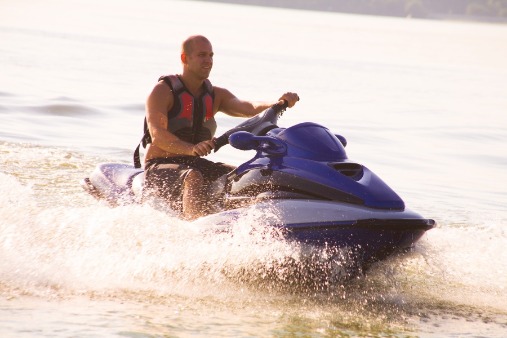 All that is left to do is to book your family's Topsail Island beach vacation. We have a great selection of vacation homes to choose from, all of them with great amenities, incredible locations and backed by Seashore Realty's customer service. Give us a call today at 910-328-3400 or click the button below to see all the current inventory.
Comment on this post!