Easy Ways to Stay Fit and Healthy this Holiday Season
Posted On Sunday, December 8, 2019
---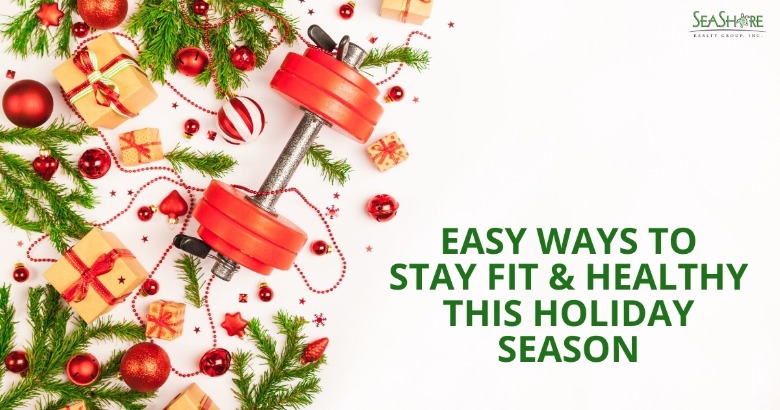 Thanksgiving is over and now the Christmas parties begin, which can only mean one thing, food, lots and lots of food. If you're like many of us, you'll find the Christmas holidays a difficult time to maintain your health and fitness. We all have to balance the stress of shopping, relatives, kids' events, and of course, the daily routine of work and family. All these things can make it difficult to find time to eat well, relax, and exercise. However, it doesn't have to be that way. With a little planning and commitment, you too can keep and maintain your health and fitness throughout the holiday season. So, grab a bottle of water and let's get ready to get moving. After all, you want to be in beach body shape for your upcoming 2020 Topsail Island beach vacation!
Get flexible and fit with yoga
Did you know that yoga has been around since 300 BC! Yoga has so many health benefits that we could write all day about them. However, the best things about Yoga is that you can do Yoga anywhere, it costs nothing, and any age or fitness level will enjoy the benefits. One of the easiest ways to take up yoga is by watching one of the hundreds of great online Yoga classes...for free! Thank you, YouTube. Grab a mat and see your stress melt away with a short Yoga workout.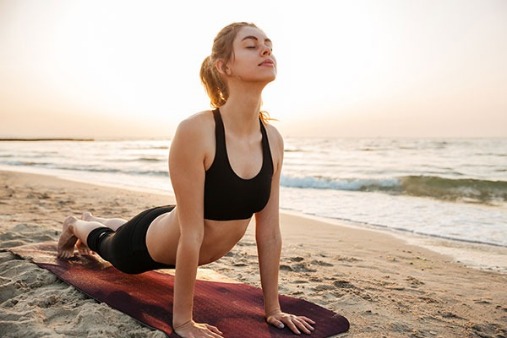 It's all about the food
There's an old saying, "you can't out run a bad diet." The bottom line is no matter how much you exercise your diet dictates a lot about your health. Not only does your diet affect your physical health, but it also affects your mental health. Think of it this way, eat bad, feel bad. It isn't all bad news though. The holidays can still be enjoyed, but a little moderation goes a long way. Before hitting those Christmas parties, try these simple tips to help you prevent overindulging:
1- Drink water before you arrive. Water is not only great for the body, but it's also filling, helping you to eat less.
2- Use smaller plates. Big plates mean big portions which are exactly what you want to avoid.
3- Eat healthy to unhealthy. This is to say, start with the salad before diving into the sugary sweets.
4- Get active after you eat. Even a short walk is helpfully
5- Eat slowly. Eating slowly allows your food to digest properly and allow your stomach to signal the brain that you are getting full which helps prevent over eating.
Walk your way to fitness
Did you know that walking barefoot on the beach is good for your health? You burn more calories walking in sand versus walking on a hard surface. Whether you choose to go barefooted or slip on your favorite sneakers, walking on the beach is great exercise for any fitness level. From a leisurely stroll to a hard-core, heart-pumping power walk.... you will love stretching your legs on Topsail Island's beautiful beaches. A thirty-minute walk three to five times a week is great for your overall fitness.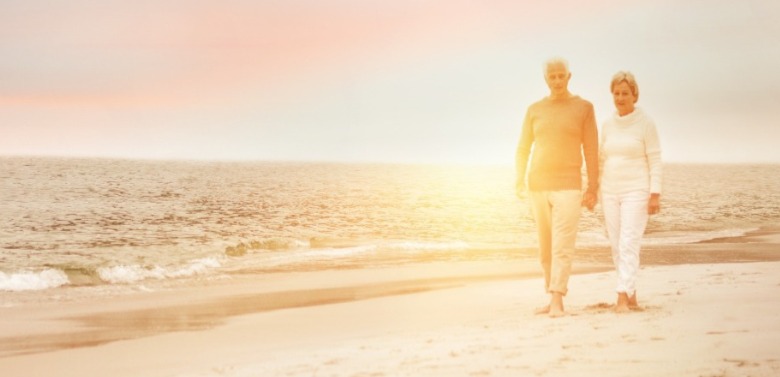 Find little ways to burn calories
One of the keys to staying healthy and reaching your fitness goals is finding little ways to burn extra calories. The reality is we all sit way too much. Whether you have a desk job, watch a lot of television, or just don't move enough, one thing that can help you a lot is moving more. Try a few of these little tips to burn a few hundred extra calories a day.
1- Park far away from the store and get a few extra steps in.
2- Don't use elevators or escalators. Take the stairs and reap the rewards.
3- If you have a job that requires you to sit a lot, make sure to take a few moments every hour to take a walk around the office or do a few air squats.
Easy body weight exercises
You don't need a fancy gym or expensive equipment to get a great workout. All you need to is your own body weight. Squats, planks, burpees, and pushups are all calorie shredding exercises that require no equipment. The added benefit is you can do all of these while traveling this holiday season. The body is the perfect portable gym.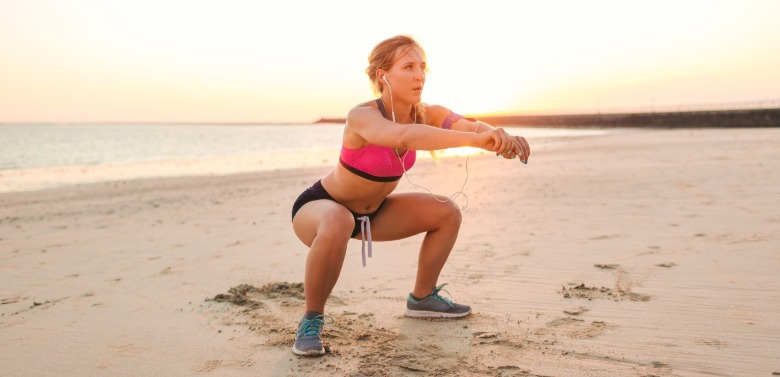 Are you ready to book your 2020 Topsail Island beach vacation? If you are, now is the perfect time to begin planning your vacation. We have a great selection of homes, including some great new additions in our inventory. You'll love our professional staff and our dedication to customer service. Let Seashore Realty be your Topsail Island beach vacation guides. We promise to make your 2020 summer vacation a great one.
Call us today at 910-328-3400 to start planning your next vacation.
Comment on this post!