Home Buying Costs You Need to Know About
Posted On Monday, April 12, 2021
---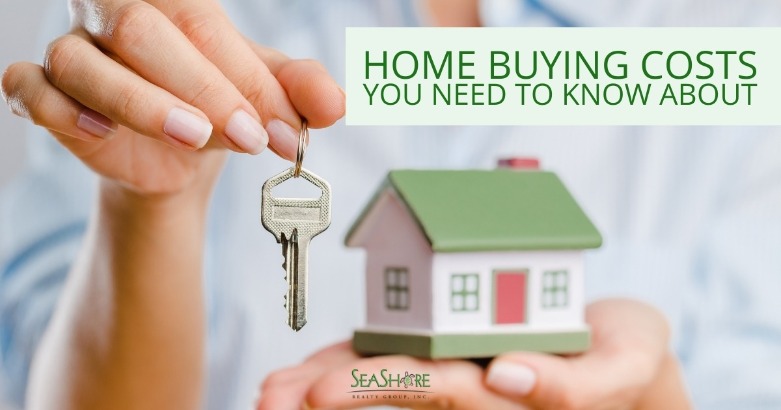 Are you looking to buy your first beach home? Whether you are looking for a large home or a smaller condo, this post is for you! Buying any home is a huge investment, and for many, a beach home is a major investment that requires a bit of planning. Have no fear, we want to make sure you have all of your bases covered as you team up with Seashore Realty to find the beach home of your dreams.

In this blog post we will list ten things to consider if you are thinking about purchasing a home at the beach. Even if you've purchased a home in the past, it may be a good idea to consider these expenses as you begin planning your purchase.
Down Payment
It's a given that you'll need a down payment to buy a home. But how much? A standard down payment is 20% of the purchase price, but other offers may be available depending on your credit status and eligibility for programs. On FHA loans, your down payment can be as low as 3.5 percent. Your individual financial situation heavily influences what is required. A lower down payment is not always desirable—keep in mind that a lower down payment equates to greater interest costs over the course of the loan. You always have the option of scaling down to a smaller home so you can afford to pay that 20% down. Talk with your real estate and lending agents and be realistic about what you can comfortably afford.

Homeowners Insurance
The beach is beautiful, but there can be weather events that will make you glad you have homeowners insurance. Many lenders will require you to have homeowners insurance, and even if you are paying cash for your new home, it's a good idea to have it. Insurance not only pays for repairs caused by storms, fire, or vandalism, but can also provide valuable liability coverage should something happen to someone while on your property.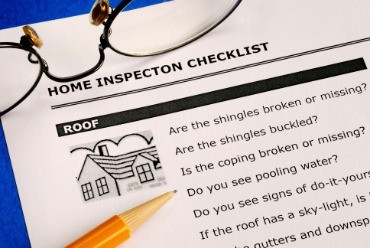 Home Inspections
Most buyers are going to want to get a home inspection from a reputable inspector. These inspections will review all of the major systems of the house, including, plumbing, electrical, and HVAC. In addition, they will look at the structural integrity of the home, appliances, the roof and the foundation. Along with a home inspection, it's a good idea to consider a termite inspection. Need to know what inspections you should ask for? Call a Seashore Realty Broker today.
PMI (Private Mortgage Insurance)
When a homebuyer makes a down payment of less than 20 percent, the lender requires the borrower to buy private mortgage insurance, or PMI. This protects the lender from losing money if the borrower ends up in foreclosure. PMI also is required if a borrower refinances the mortgage with less than 20 percent equity. With a lower down payment, PMI will be required by the lender to accommodate the higher risk. PMI is often included in the monthly mortgage payments, but could be included as an up-front charge depending on the level of risk you pose. PMI is a side effect of a low down payment or other risky loan terms.

Closing costs
Closing costs consist of a series of fees that you need to pay when it's time to sign the deal on your house. A bewildering variety of fees show up at or near closing, including appraisal fees, survey costs, title insurance, home inspection, attorney's fees, recording fees, and any points (an upfront payment that lowers your interest rate). HUD estimates that closing costs equal about 3 to 4 percent of your home's value. Fortunately, the Consumer Finance Protection Bureau (CFPB) has mandated that closing documents more clearly outline the individual costs.

Survey Costs
Not all home purchases will require a survey. The survey is often required by the lender. There are many good surveyors in the Topsail Island area and we are happy to help you find a reputable surveyor. Surveys can be an expense that many people never consider. Often it can be negotiated, but checking with your lender prior to looking for your new vacation home is a good idea.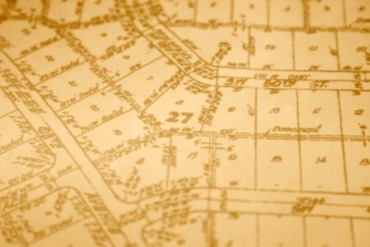 Property Taxes
Each state handles property taxes differently. However, in North Carolina you will likely pay a pro-rated property tax on your new home at the time of closing. However, as with everything we have mentioned, sometimes this can be negotiated differently. This is why having one of our realtors assist you is so important. In North Carolina, property tax is a chief source of funding for county and city governments, schools and certain district-level services, including police and fire protection, and water and sanitation services.

Moving costs
Unless you have some loyal and dependable friends with really strong backs to help you move, you're probably going to have to hire help. Depending on how far you are moving and how much stuff you have to move, moving expenses can be significant. Any time you have to hire professionals you need to carve out room in the budget. Moving within 20 miles will probably cost $1,000 or so. A cross-country relocation could cost upward of $5,000. For that reason, it pays to think carefully about what you're putting into the moving truck. Minimizing your stuff is a really good idea.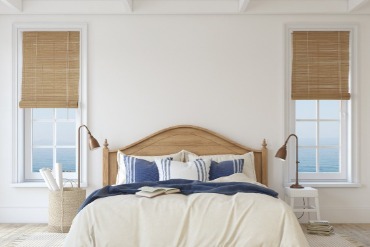 Furniture
This may be one of the more fun expenses. After all, setting up your new dream vacation home can be an exciting experience, and a culmination of your dreams of owning your own beach home finally realized. Remember, whether you purchase a condo or a large home, you can expect to spend thousands on new furniture, appliances and other accessories for your new home. Plan ahead and have a budget in place to help make shopping for your new home a little less stressful.
Unexpected/Miscellaneous Costs
It happens. No matter how well you plan, unexpected costs can pop up. However, with a little planning you can be prepared for these miscellaneous costs. One good way to is set aside a small amount of money that is designated specifically for things you have not considered. Even $1,500 can be a life saver when trying to close on your dream home.
There is plenty of time to purchase your dream beach vacation home and have time to enjoy it this summer. We have a great team of real estate professionals with years of experience and knowledge of the Topsail Island real estate market. Call us today at 910-328-3400 to speak with one of our real estate brokers. If you want to see our current listings click the button below.
Comment on this post!