Build the Ultimate Beach Bag for Your Topsail Island Beach Vacation
Posted On Sunday, April 14, 2019
---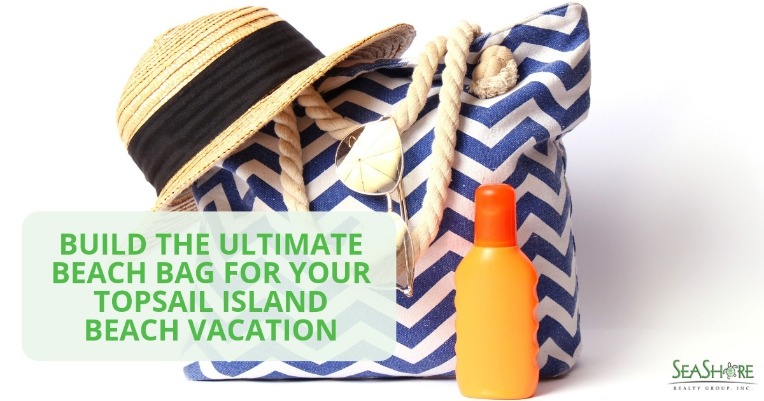 Before you start packing your bag for the beach let's first look at what makes a great beach bag. Not all bags are created equal. Bags come in all shapes, sizes, and types of fabric. You can spend a lot or a little on bags. No matter what your budget is there are a few things to look for and avoid when picking a beach bag. Here are three things to consider when looking for the ultimate beach bag. We've also included some packing advice and a few tips on how to keep your belongings safe while on the beach.
Picking the right bag
The right size is important- It's easy to just assume that bigger is better. However, you can get a bag that is too big. After all, someone has to drag the behemoth around. Plus, if you pick a huge bag you are going to tend to want to pack the back full of unnecessary things.
Pockets are your friend- Make sure to get a bag with lots of pockets. You don't want to put a sandy towel right next to your Kindle. With pockets, you're sure to stay organized. Look for bags that have a few mesh pockets. Mesh pockets can be really handy when you have wet or sandy items you want to keep separate.
Durability- Consider how often you are going to use the bag. If you are on a special beach vacation and not likely to use the bag but once a year get something less expensive. If you are a beach addict, it makes sense to splurge a bit for a quality bag you can have for a few years.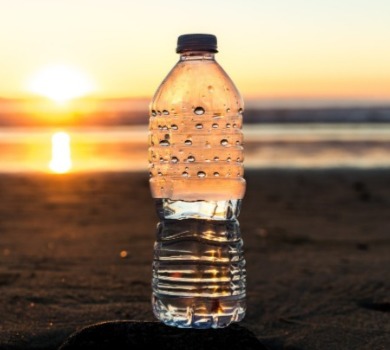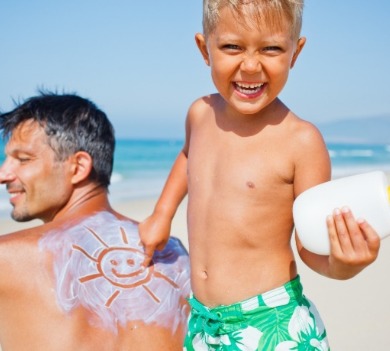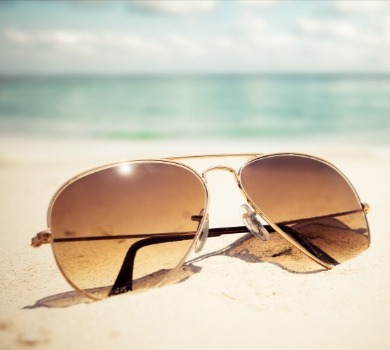 Top ten things you should consider packing
1. Water-Don't forget to stay hydrated on the beach. It gets hot on Topsail Island in the summer. Forget the sugary sports drinks and soda. Water is the by far the best way to stay hydrated.
2. Sunscreen-Perhaps the most important item in your beach bag. Sunscreen is critical in protecting you and your loved ones from the harmful rays of the sun. Make sure to get an all-natural sunscreen and to reapply after being in the water.
3. Beach Towels-This might sound excessive, but two beach towels per person is ideal. Use one for laying on the beach and one for drying off.
4. Baby Powder-No this isn't for a baby. Baby powder is great for helping get sand off. Just a rub a little on your skid and the sand will fall right off. We don't know why this works but it does.
5. Kids Games-If you're bringing the kids to the beach don't forget to bring some beach toys or games to keep them entertained.
6. Snacks-If you're packing light and not bringing a cooler toss a few healthy snacks in the bag to keep your energy up during the day.
7. Hats-A hat combined with sunscreen is one of the best things you can do to help protect yourself from the sun's damaging rays.
8. Book-No day on the beach is complete without a little guilty reading whether you like fiction or the latest in nonfiction a beach and a book go together like peanut butter and jelly.
9. Battery charger-A battery extender is a handy item to have if you are going to be reading on your Kindle or using your cell phone a lot on the beach.
10. Sunglasses-You should make protecting your eyes from the sun a priority. There is no better way than with a great pair of shades.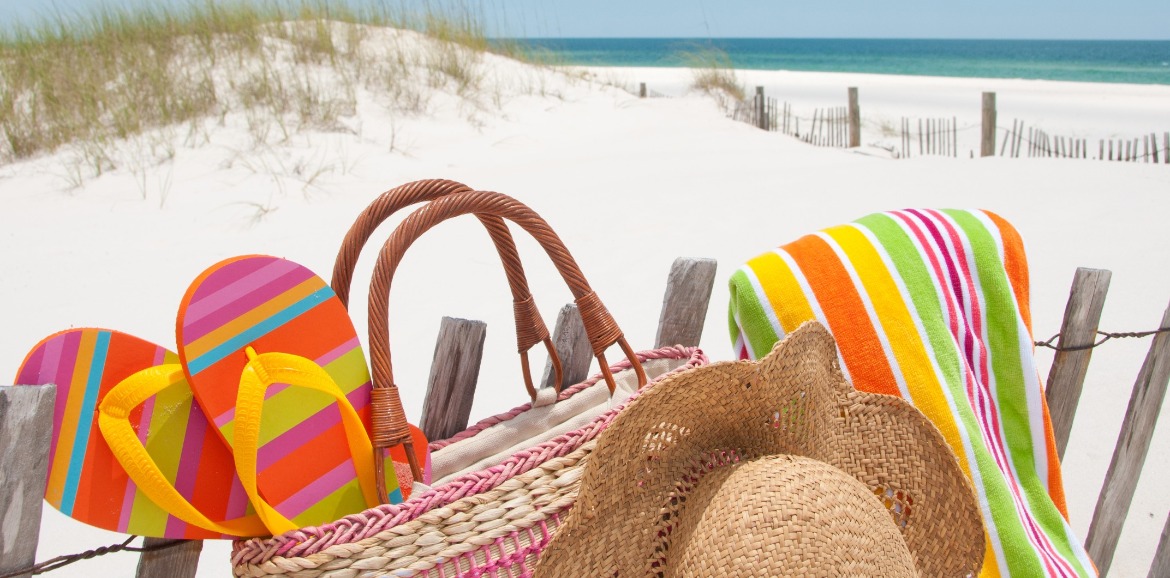 Tips on protecting your belongings
Heading to the beach for the day doesn't require a lot of stuff. The more stuff you bring the more opportunity for thieves to take advantage of you. Topsail Island is a safe place and we're lucky that we have very little crime. However, it's always better to be safe than sorry. Here are five tips to help you have a worry free day on Topsail Island.
Take only what you need- Leave your wallet at home. Bring only the minimum cash you need for the day. Throw a couple bills in a book but leave credit cards at home.
Bring a book v. an E-Reader-Thieves are tempted by electronics but unlikely to grab your book.
Get a waterproof cell phone case- Cell phones are expensive. A new iPhone costs over $600.00! If you don't want to leave your phone in the bag get a waterproof case. Many have leashes so you can take them in the water and not have to leave them behind.
Be alert- There's nothing like a sixth sense and while it might sound silly it is important to be aware of your surroundings. If someone or something looks out of place, it probably is.
If you're serious beach goer consider a theft proof beach bag-Theft proof beach bags are slash proof, lockable and some can even be locked to fixed objects.
The only thing left to put in your bag is a Topsail Island Beach vacation. How do you do that? Well, the easiest way is to click the button below where you can see our entire inventory. We also welcome your call to discuss your vacation rental needs with one of our friendly and knowledgeable reservationists.
Comment on this post!