4 Great Public Golf Courses Near Topsail Island You Must Experience
Posted On Monday, August 7, 2023
---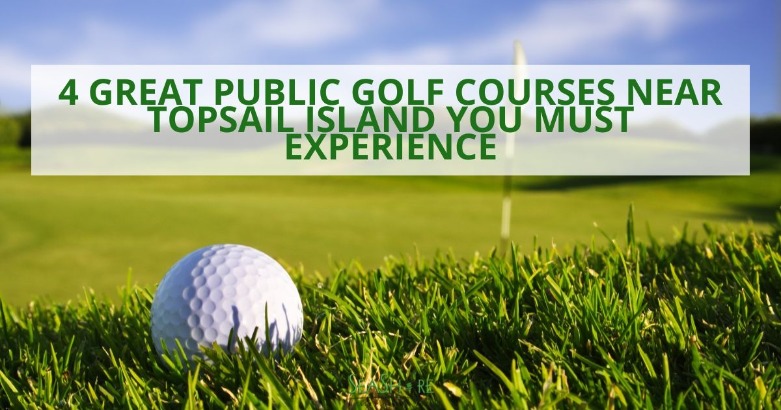 Topsail Island, located on the beautiful coast of North Carolina, offers stunning beaches and scenic views, and an array of golfing opportunities for enthusiasts of all ages. Whether you are an avid golfer or a family looking for a fun activity, Topsail Island has something for everyone. It's a perfect activity if you're hanging around at your beach vacation rental or looking for a day out to enjoy the scenic views of this beautiful coastal area!
The History of Golf on Topsail Island
Topsail Island has a rich history that extends beyond its beautiful beaches. Golf found its way to the island during the early 20th century when visionary developers recognized the area's potential as a golfing destination. Since then, Topsail Island has evolved into a premier golfing hub, drawing golfers worldwide.
Breathtaking Scenery and Coastal Golfing
One of the main attractions of golfing on Topsail Island is the breathtaking scenery surrounding the courses. Imagine teeing off against the backdrop of the Atlantic Ocean or lush maritime forests. Many courses on the island have been meticulously designed to maintain the landscape's natural beauty, providing golfers with a unique and unforgettable experience.
North Shore Country Club
101 N. Shore Dr.
Sneads Ferry, NC
North Shore Country Club is renowned for its beautiful design and playability. Golfers will be treated to breathtaking coastal landscape views while enjoying a challenging yet enjoyable round of golf. This course is a must-visit for any level of player, including kids!
It is an 18-hole 72-par course with bentgrass greens designed by Bob Moore. It is nestled next to the Intracoastal waterway offering serenity in a natural setting. The study was designed to use its natural settings incorporated into the course for a seamless design and play.
You can also enjoy other parts of the club, like their swimming pool and tennis courts, making it a full day of fun.
Ironclad Golf
2368 Country Club Dr.
Hampstead, NC
Situated near Surf City Topsail Beach, Ironclad Golf is a hidden gem. This well-maintained course boasts picturesque fairways and greens, providing an excellent golfing experience for players of all skill levels.
It is an 18-hole course that combines strategic design with natural beauty, providing an exhilarating golfing experience for all skill levels.
They have a Shaka Taco restaurant, lessons, a Golf Shop, a Beer Shack, live music, plenty of cornholes, and a lot of fun. You're sure to have a great day at this friendly golf course.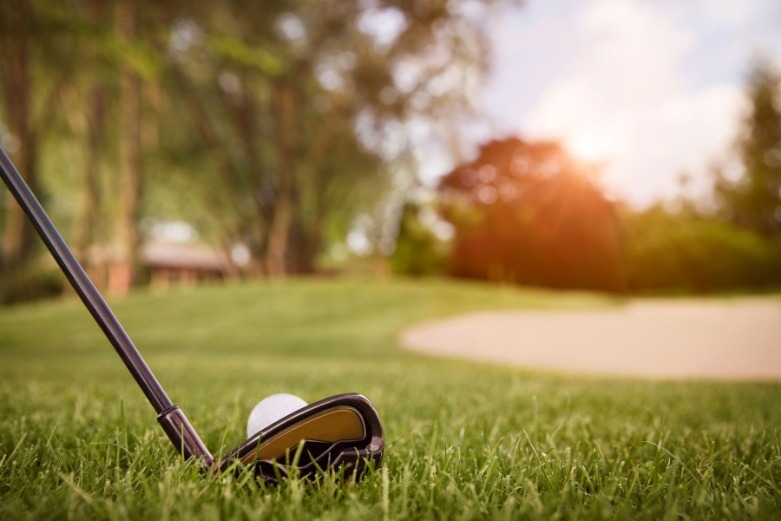 Olde Point Country Club
513 Country Club Drive
Hampstead, NC
Olde Point Country Club is a picturesque course that meanders through tidal creeks and centuries-old oak trees. With its Southern charm and well-maintained fairways, golfers will immerse themselves in a serene and enjoyable game.
This 18-hole course is perfect for all players offering ease and challenge seamlessly. Enjoy water hazards, fairways, and sand traps to test your skills. They also provide instruction, a practice facility to help you improve your game, and a golf pro shop.
Their bar and grill, Nineteen, offers waterfront views and full-service dining. And be sure to stop by on Wednesday nights for a game of trivia!
Castle Bay Country Club
107 Links Ct.
Hampstead, NC
This course is hidden off the path but offers a fantastic golfing experience. With no trees and 18 holes, it offers a Scottish links-style course with tall bunkers, waste areas, and water traps. It will challenge you with its design, and you may even have to factor wind into your shots. It's a great place to level up your skills for something a little different.
They also have a short game facility and driving range and offer lessons. Or, if you need accessories, visit their pro shop.
Topsail Island is not only a beach paradise but also a golfing haven. With its various golf courses catering to all skill levels, golf enthusiasts and families can indulge in their favorite pastime. So, whether you're a seasoned golfer or looking for a fun-filled day with the kids, Topsail Island has it all.
And if you're looking for accommodations for a summer vacation to Topsail Island, where you can enjoy the beach and a day out golfing, check out our beautiful beach rental properties! Find your home away from home and book a reservation today!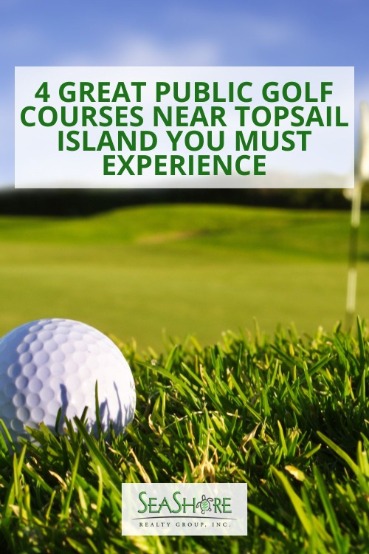 Get these amazing recipes to grill back at your beach house after a day of golf!
6 Delicious Recipes to Enjoy on Topsail Island.
Comment on this post!