5 Interesting Facts and History About Topsail Island
Posted On Monday, March 6, 2023
---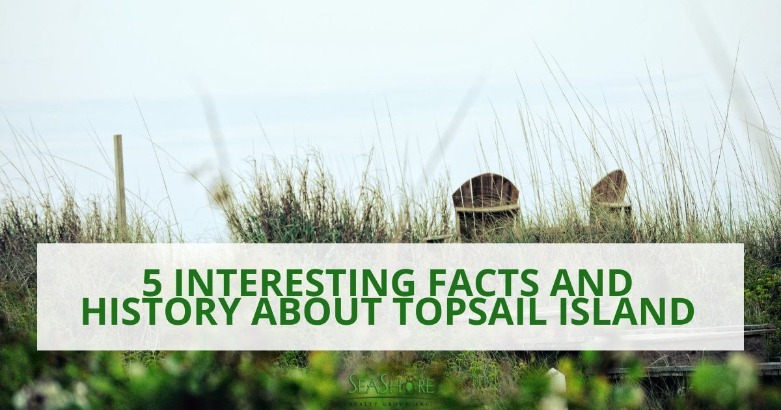 5 Facts and History About Topsail Island
Topsail Island has rich and interesting facts and history that we always love learning. It is one of the top beach destinations with fantastic beach houses you can rent and tourists' immense love for its beauty, nature, and plethora of treasures.
Here you can find shark teeth, shipwrecks, and the amazingly giving and friendly people who live here. Check out our list of known and maybe lesser-known facts about Topsail Island!
1. How Topsail Got Its Name
There are many interesting myths and legends surrounding the history of Topsail Island. Though many aren't exactly sure where the name comes from, some believe that the name Topsail refers to the tops of pirate ships, which could just be seen over the sandy dunes of Topsail Island when pirates were hiding in waiting for merchant ships.
Pirates used the area to hide from unsuspecting ships so they could easily take advantage of them. And purportedly, once people became aware of this, they would scan the horizon looking for the topsail. However, there is also historical evidence the name actually came from New Topsail Inlet, a name found on earlier maps used for navigation.
2. The Interesting Fact of How to Pronounce Topsail
If you're not from the area, you may not know that Topsail is actually pronounced "top-sul," which sounds nothing like how it looks!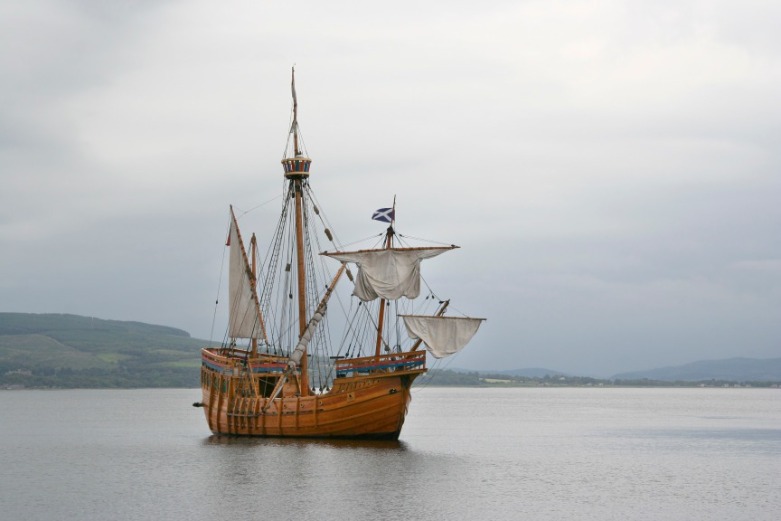 The Karen Beasley Sea Turtle Rescue and Rehabilitation Center is on Topsail Island and provides rescue and rehabilitation services to sick and injured sea turtles. Their dedication has saved hundreds of turtles and helps educate children and adults about the importance of preserving this species!
They also play a big part in conservation efforts with their education and research, contributing to solutions to help turtles and the environment. If you visit their website, you can find times for tours and learn about the fascinating world of sea turtles and conservation.
4. One of the Top Beautiful Coastal Towns
One of the great things about Topsail Island is that there are no high-rise buildings anywhere on the island.
It is one of the best vacation beaches because it maintains the picturesque coastal town people seek when visiting a laid-back seaside town. Plus, it also has many other interesting attractions like the many shark teeth on its shores, which it is known for, and draws people from all over to collect them.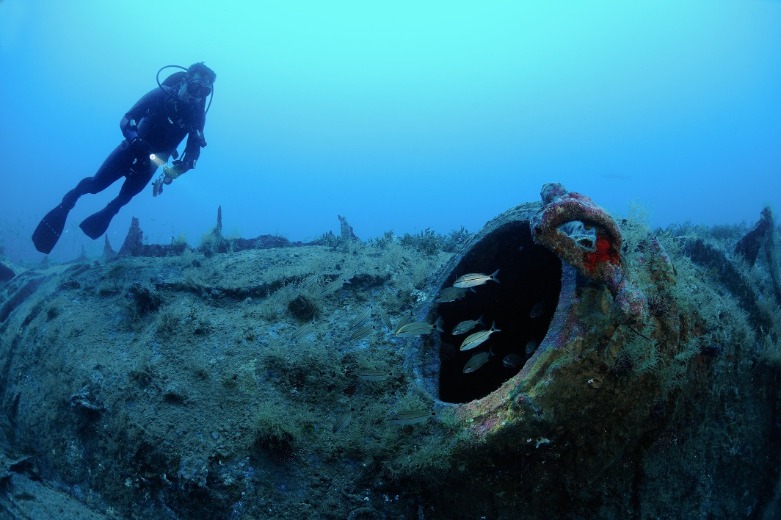 5. Ghost Ships from the Past
Topsail Island is known for its history of shipwrecks that resulted from storms, wars, and other tragedies in the region. These sites are known as "ghost fleets" or the "Graveyard of the Atlantic." Many scuba divers love "wreck diving" to visit these underwater wonders.
The NC Wreck Diving site lists over 50 different watery graves where you can see these relics. One of the ships on the list is the infamous Blackbeard's Queen Anne's Revenge, which archaeologists found near Beaufort, NC, in 1996, three centuries after it wrecked. If you love snorkeling or scuba diving, this is your haven!
As you can see, Topsail Island is a beautiful place with a rich and even magical history that lends to its laid-back coastal town feel. It is a popular destination for tourists who love maritime history, hanging out on beautiful beaches and learning about the area's fascinating wildlife and conservation efforts.
It's the perfect place to visit where you can get away from the city and enjoy a vacation that offers adventure, rest, and relaxation.
We have gorgeous beach house rentals to browse if you're looking for a great place to stay. Our properties are fully furnished, have lovely interior decor and beautiful island views, and are conveniently located near the beach, restaurants, shopping, and all your favorite attractions.
Check out our beach rental listings, and let us know if you have any questions!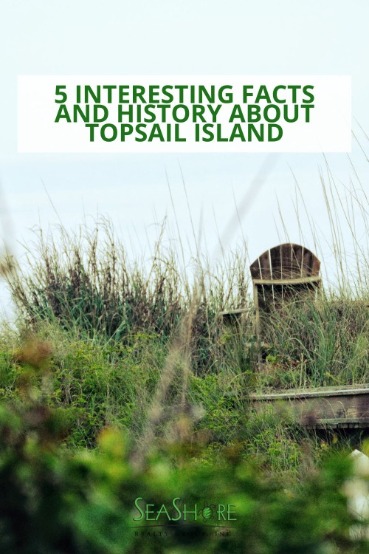 This is the perfect time to plan your next vacation. See Why in our blog.
Why Now is the Perfect Time to Plan Your 2023 Vacation.
Comment on this post!