Why Now is the Perfect Time to Plan Your 2023 Vacation
Posted On Monday, December 26, 2022
---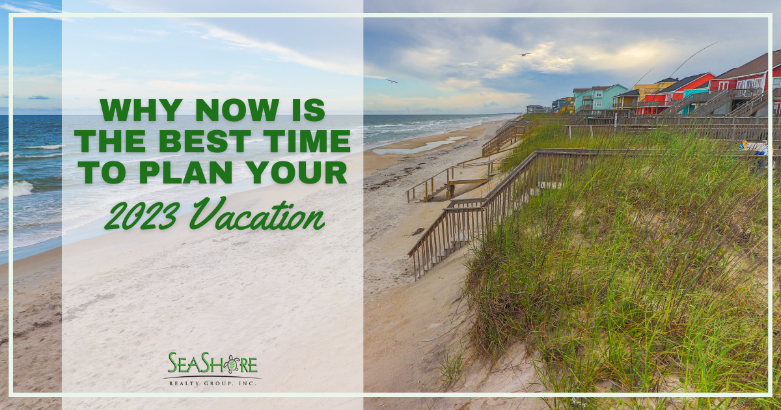 Can you believe that 2023 is only a few days away? With a new year comes new vacation plans! Now is the best time to plan your 2023 vacation and we're here to explain why. We're so excited for all the fun that's going to be had on Topsail Island in the coming year and we hope you'll join us!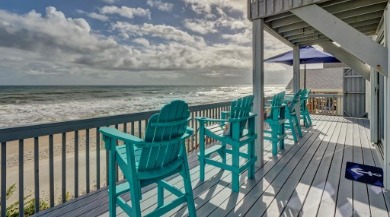 You Can Book Your Dream Vacation Rental
The earlier you book your Topsail Island vacation, the better the chances are of snagging the vacation rental of your dreams! Don't wait until the last minute when everything is booked up, plan ahead and be choosy! It's your vacation and you should have it exactly how you wish. Click here to view our Topsail Island beach rentals and start planning today!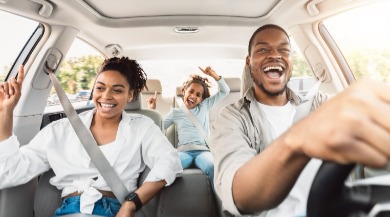 You'll Have Plenty of Time to Plan
A great vacation comes down to the details! When you book your vacation plenty in advance, there's no rush to handle all of the little details. Where will your dog stay (you could bring him with you to one of our pet friendly rentals)? Who will keep an eye on your home? Does your vehicle need a tune-up before the trip, or do you need to book airline tickets? When you plan ahead, there's a more relaxed feeling and no need for last-minute, stressful running around.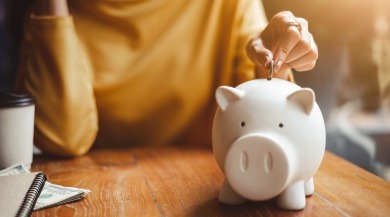 You Can Save Up for Your Vacation
Vacations are a treat and not something that comes out of our day-to-day budget. When you plan your vacation early, that leaves plenty of time to save up for your trip! There are many different ways to easily save money, but we personally love the envelope method. Simply put a set amount of cash into your designated envelope each week, tuck it away somewhere safe, and forget about it! Don't touch the money until your vacation... you'll be surprised how easy and fast it is to save money this way!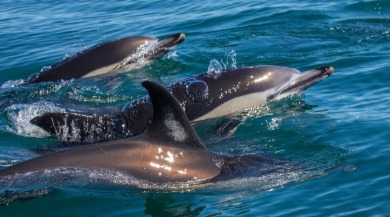 You Can Book Experiences Ahead of Time
Nothing puts a damper on a vacation quite like really getting your hopes up to do something and then not being able to! Booking your experiences ahead of time ensures that you'll get to do the experiences and snag the dates and times that you want. It's just another way to eliminate any potential stress from your vacation! Topsail Island offers plenty of fun things to do like charter fishing, boat tours, dolphin tours, excellent golfing, surf and paddleboard lessons, several fantastic spas, a sea turtle rescue and rehabilitation center, escape room, axe throwing parlor, and so much more!
These are just a few of the many benefits of booking your Topsail Island beach vacation early. If you're ready to say yes to a memorable beach vacation, we're here and ready to help! We think you'll love our little slice of paradise.
Comment on this post!