5 Topsail Island Gift Shops That Will Leave You Delighted
Posted On Monday, April 17, 2023
---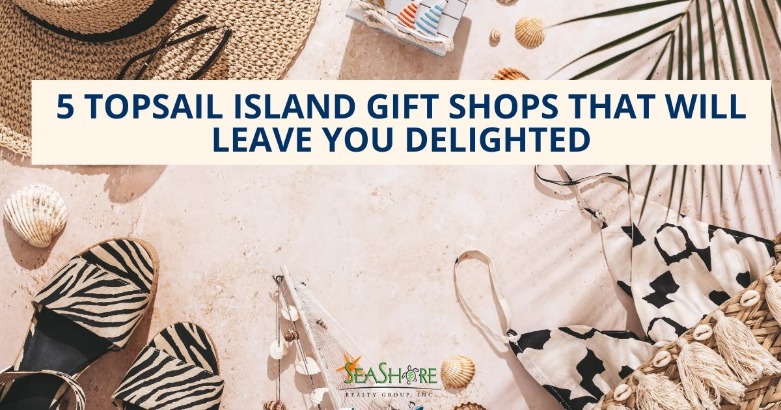 Whether visiting Topsail Island for the first time or vacationing here all the time, picking up a souvenir or gifts for loved ones back home is always a fun little excursion to add to the vacation itinerary.
On Topsail Island, you'll find plenty of great shops and boutiques with beautiful items that exude that small coastal town feel that will remind you of your fantastic stay at your vacation rental and all the memories you made at the beach! Here are some of the best shops on the island where you can find the perfect gift or souvenir.
The Topsail Island Trading Company
This shop is an island favorite for all the great things it has to offer and the friendly customer service. It is in Surf City and is a must-see for anyone looking to take home gifts that remind them of their stay.
Topsail Island Trading Company has a wide selection of products including over 150 flavors of fresh fudge, jewelry, a kid's section, t-shirts, and more. Their selection of items ranges from typical memorabilia to nationally known lines of products and also handmade items from local artists and artisans.
In addition, they also offer other home and garden items like wind chimes, candles, and décor; they even have a few things for your favorite furry friends. Here you will find something you love for everyone you're thinking of when shopping for gifts and souvenirs.
Quarter Moon Books & Gifts
This bookstore is another must-see place if you love books or have a loved one who loves books. Quarter Moon Books & Gifts in Topsail Beach has a wide selection of titles, including new releases, bestsellers, and top-staff picks for any book you want. But they also have an excellent selection of gifts, including stationery items, jewelry, clothing, and more. Choose from unique cards for birthdays and special occasions, coffee mugs, home décor, pet-related gifts, and more.
The other great thing about this shop is they also have a coffee bar and a wine bar. Plus, they host book clubs, guest authors, and other events throughout the year. It's a great place to go where you can find your favorite book and hang out or connect with other book lovers and have fun socializing with the community.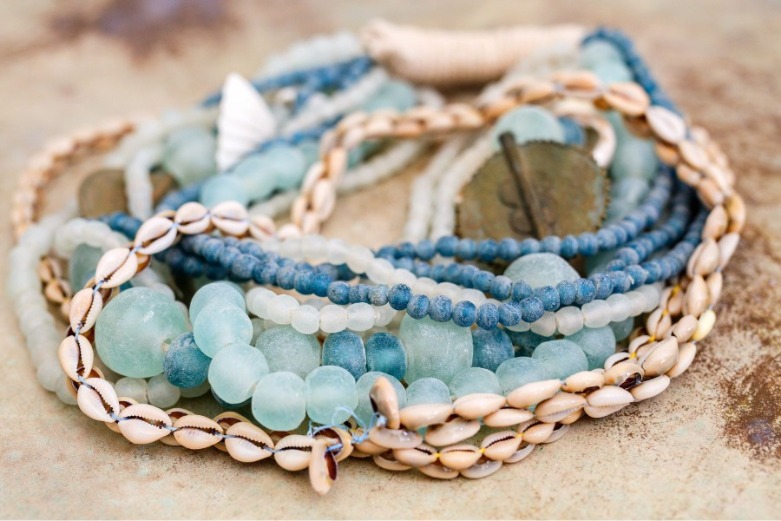 If you are looking for beautiful coastal décor, Megabella Treasures is a gorgeous shop that offers a wide selection of gifts and home decor. Their items have a fresh, bright, coastal, and garden feel that will brighten any room or outdoor area.
And their charming and eclectic items are perfect for adding beach decor to your home in a practical way. They have a great selection of items for every room, from the kitchen to the laundry room, and even unique storage items that add beauty with functionality to make your home beautiful. You'll indeed find fantastic items at Megabella Treasures that bring a piece of the beach with you after your vacation.
Mia's Marketplace has been a Surf City favorite for years. They have a wide variety of gifts and souvenirs you'll love. From delicious snacks like fudge truffles or pretzels to beautiful fine and handmade jewelry, there is something for everyone. They have men's and women's fashion and home décor representing beach life at its best.
If you're looking for something holiday-related, they have gifts too. Their staff is friendly, fun, and ready to help you find whatever you're hoping to find. It's a perfect stop to add to your list of places to shop for gifts or to browse the store for yourself. It is worth stopping by to say hello!
Topsail Island Popcorn Factory
If you love old-fashioned popcorn and candy, visiting Topsail Island Popcorn Factory will take you back! While they don't have any souvenirs like bottled sand or seashells, they give the gift of nostalgia and can satiate any salty or sweet cravings!
Not only do they have regular popcorn, but they also have over 30 different flavors! Try classics like cheddar and white cheddar popcorn, butter, and low salt. Or get a little adventurous and try flavors like bacon, buffalo breath, creamy dill, or BBQ. But if you have a sweet tooth instead, they have strawberry banana, birthday cake, caramel with chocolate drizzle, and even lemon pound cake. But that's not even scratching the surface of all their flavors, so stop by to check them out.
They also offer a variety of nuts and frosted nuts like pecans, almonds, cashews, and peanuts. If you want some candy nostalgia, they have Chick-O-Sticks, Saltwater Taffy, Bit-O-Honey, and many others from way back. You will love this shop, and you can take some home with you to share after your vacation.
Topsail Island is home to many unique and charming stores with various beautiful gifts and souvenirs. No matter what you're looking for, you are sure to find it in one of these shops.
It's a great way to spend an afternoon with your family out and about in the town and see the sights, especially if you want to get out of your vacation rental for a bit and enjoy some social atmosphere while on your beach holiday.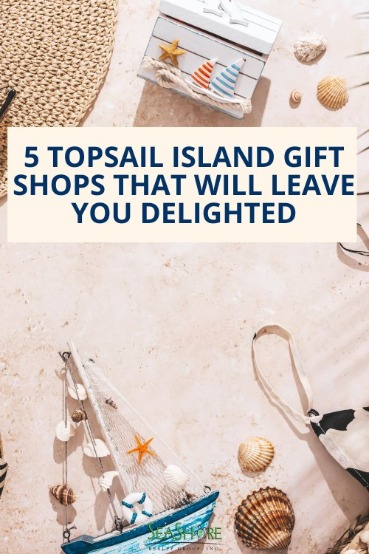 Looking for other fun things to do on your vacation?
Check out these exciting boat cruises you can take around Topsail Island!
Comment on this post!