9 Romantic Fun Beach Things to Do You'll Love
Posted On Monday, November 20, 2023
---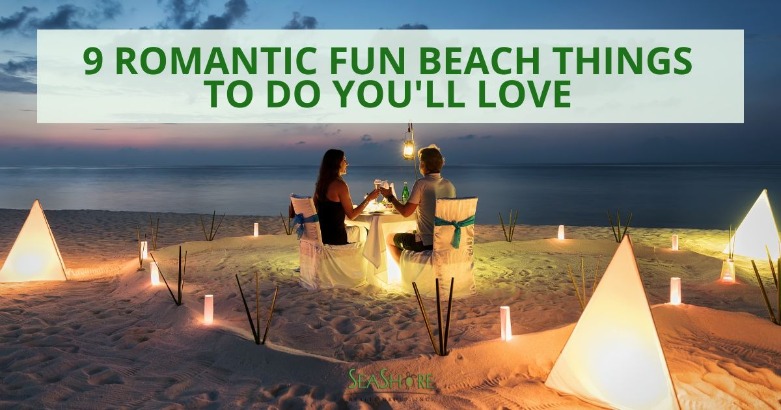 Tucked away on the serene coast of North Carolina, Topsail Island is a hidden gem that promises a romantic escape for couples. Known for its pristine beaches and tranquil ambiance, this island offers more than just scenic beauty. It's a haven for those seeking unique and intimate experiences near the ocean, like watching the sunrise, treasure hunting, and enjoying alone time in a vacation rental. Here are some of the most creatively romantic activities on Topsail Island that promise to add an extra spark to your love story.
1. Sunrise Serenity at North Topsail Beach
While sunsets are universally admired, there's something incredibly intimate about watching a sunrise together. With its relatively secluded shores, North Topsail Beach offers a mesmerizing view of the sun ascending from the horizon. Bring a blanket and some warm coffee, and enjoy the peace of the early morning with your loved one.
2. A Stroll through the Sea Turtle Sanctuary
For animal-loving couples, visiting the Karen Beasley Sea Turtle Rescue and Rehabilitation Center is both touching and educational. You can also "adopt" a turtle or nest by supporting them with donations. You'll receive a picture and information about the turtle you're helping. The dedication to these gentle creatures and the chance to witness their care is a unique way to bond and share a meaningful experience.
3. Hidden Treasure Hunting
Embark on an adventure by trying your hand at metal detecting along the island's beaches. This playful and quirky activity can lead to finding hidden treasures washed ashore, creating a unique memory for you both.
4. Private Boat Tour of the Intracoastal Waterway
Rent a small boat or book a private tour to explore the beauty of the Intracoastal Waterway. The quiet, serene journey through these calm waters, with just the two of you, is the epitome of a romantic outing.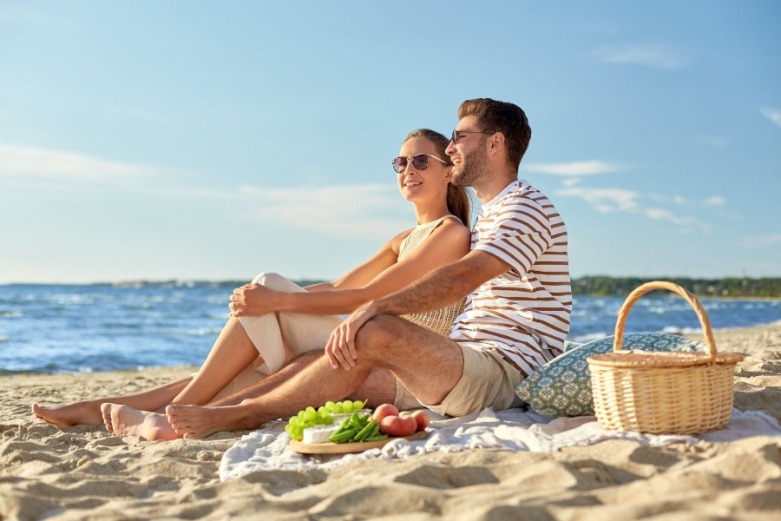 5. Couples Spa Day at a Local Spa
Indulge in a day of pampering and relaxation at one of the island's top spas, like Ama Spa. A couple's massage is a perfect way to unwind and reconnect in a peaceful setting.
6. Picnic at Serenity Point
Pack a gourmet picnic and head to Serenity Point at the southern tip of the island. With its quiet beaches and stunning views, it's an ideal spot for a romantic meal.
7. Stargazing on the Beach
After a day of exploring, lay out a blanket on the beach at night for some stargazing. The minimal light pollution on the island allows for a spectacular view of the starlit sky, creating a magical and romantic atmosphere.
8. Embark on a Romantic Riverboat Cruise
A day trip to Wilmington, NC, can lead you to a charming riverboat cruise along the Cape Fear River. This relaxing journey offers stunning views, often accompanied by dining options. It's a serene way to spend quality time together, basking in Wilmington's natural beauty and historic charm.
9. Make a Special Meal Together
There is something enchanting about enjoying a meal near the ocean and eating a home-cooked meal. Spending an evening together creating your favorite meal in an oceanfront property will create unique and unforgettable memories to last a lifetime for you and your partner.
Topsail Island invites couples to explore and cherish its hidden romantic delights, from serene sunrises on secluded beaches to whimsical adventures like a riverboat cruise in nearby Wilmington. Every corner of this coastal paradise whispers stories of love and enchantment. Ready to experience these magical moments? Browse our vacation rentals to find a cozy rental for your romantic getaway on Topsail Island. Let love lead the way on this idyllic island escape.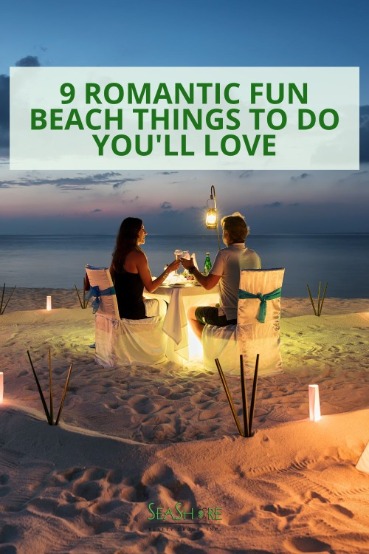 If you're planning a wedding in Topsail, check out these tips!
Why an Exciting Beach House is Your Ultimate Wedding Venue Choice.
Comment on this post!