Cool Tech Every Beach Lover Should Have
Posted On Monday, March 22, 2021
---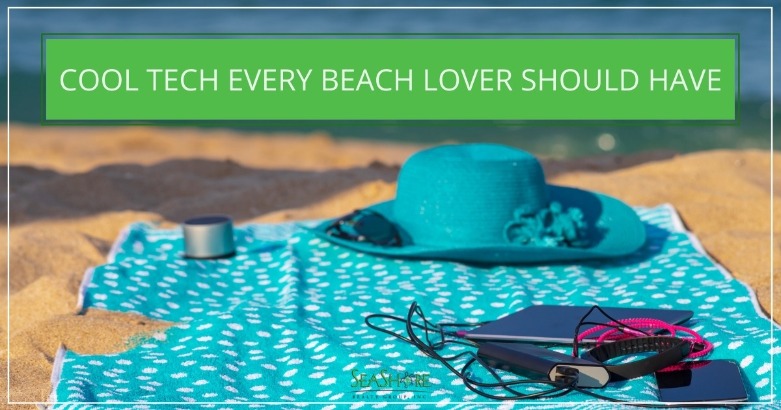 There is something simple about the beach. All you need for a great day on the beach is a little sunscreen, bathing suit and a towel. But, let's be honest, we all love our technology and gadgets. From laptops to E-Readers and everything in between, this week we will tell you about all the coolest tech for the beach lover.
Bring the tunes
We love the JBL Flip 4 because there's no need to sacrifice sound quality for price. Dubbed the "Sub-$100 Speaker King," the Flip 4 earned an IPX7 rating, meaning it can be submerged in up to about a foot of water for up to 30 minutes (not that we recommend doing that). The best part about this speaker is that it's Bluetooth compatible, stays charged for several hours and even allows two phones or devices to be paired at the same time.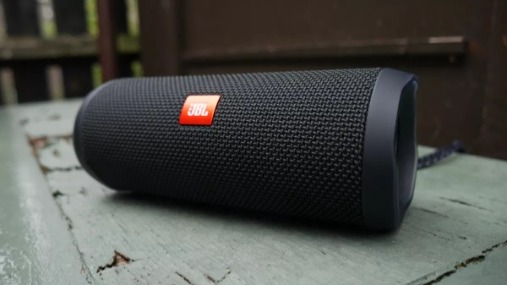 Waterproof cases
I am fairly sure my new iPhone cost more than my first car. With the price of electronics these days, it is a good idea to spend a little bit of money on waterproofing those items at the beach. There are cases that fit smart phones and tablets. Many of these cases are also shock proof and great for keeping sand out of your expensive electronics.
Waterproof earbuds
Consider swapping out your standard earbuds for a pair that is perfect for the beach. The Jaybird Tarah Pro are wireless sport earbuds that have a 14-hour battery life, turn off after 15 minutes of inactivity, and secure comfortably around your neck. Perhaps the coolest thing is your can customize your audio-profile setting in the Jaybird app, which fine-tunes the sound so that it's perfectly tailored to you.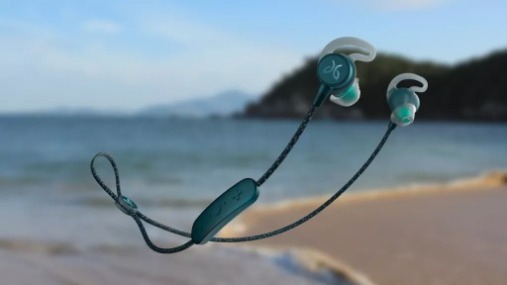 Waterproof GoPro
There are several different models of the GoPro so we won't go through all of them. However, there is simply nothing better for catching all of your best moment on the beach than with a GoPro. The GoPro has a huge number of accessories. It also has an incredible stabilization system that makes it one of the best quality cameras on the market for the adventure seeker on Topsail Island.
Amazon Kindle
There are a lot of different E-readers on the market and many people even use their tablets. However, if you are looking for the ultimate E-reader there really is only one. The Kindle Paperwhite from Amazon. With tons of features (and access to the massive Amazon library) there is simply nothing better for the avid beach reader. Not to mention the battery lasts forever.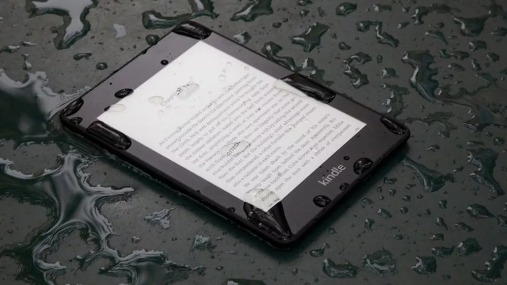 Solar rechargeable battery pack
Is there anything worse than running out of power right in the middle of the ultimate selfie? No, we didn't think so either. Well, have no fear ... there are a lot of different battery packs available on the market. We recommend one that is big enough to charge at least all of your devices once. A solar charger is even better as it replenishes while you enjoy the Topsail Island sun!
Underwater drone
Ok, so sure, this underwater drone (by Geneinno) is going to cost you almost $3,000. But we thought we would include it because it just might be the ultimate beach gadget.
If you've always wanted to explore the depths and capture that exploration on film, look no further than this incredible underwater drone. Want to see this amazing gadget in action? Click here to see a video of it.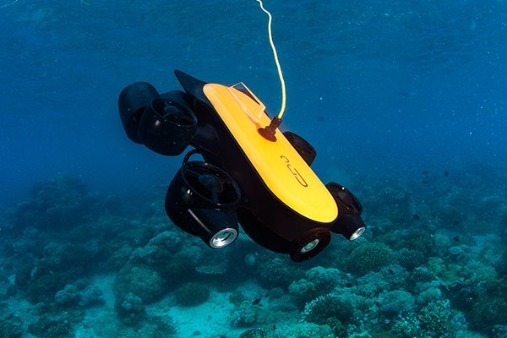 Speaking of cool tech, if you are ready to book your Topsail Island beach vacation we have an easy to use, safe and secure website. Just click here to begin planning! Of course, you can also always call one of our friendly reservationists at 910-328-3400.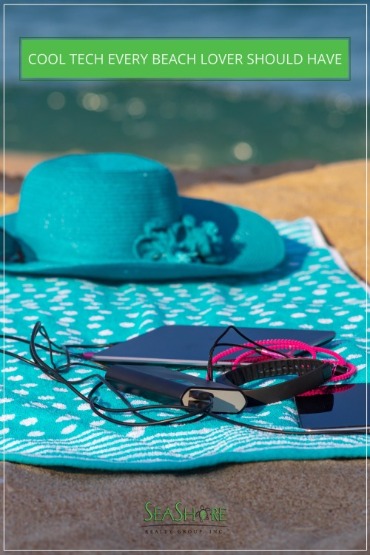 Book your Topsail Island Beach vacation today.
Comment on this post!