Easy Ways to Stay Cool in the Summer Heat
Posted On Monday, March 8, 2021
---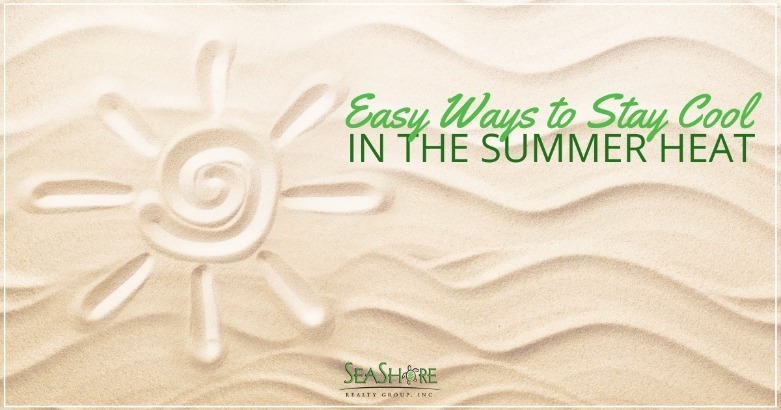 It may only be March, but summer is right around the corner. Of course, you are making plans for your Topsail Island beach vacation. If you haven't made plans yet, now is the perfect time to give us a call and book your vacation home. With summer coming, so arrives the summer heat. Staying cool and safe while enjoying the beach has never been easier with these simple hacks. So let's get started and beat the heat on Topsail Island!
Take A Dip
Few things are more refreshing when you are hot than a dip in the pool. It's like a shock to the system (but in a good way). Visitors to Topsail Island have plenty of options, from our outdoor pools at one of our vacation homes to taking a dip in the ocean. You can surf, swim, paddle or wade your way to those cooling waters we all love. Want the best of both worlds? Rent one of our beautiful homes that is equipped with a pool!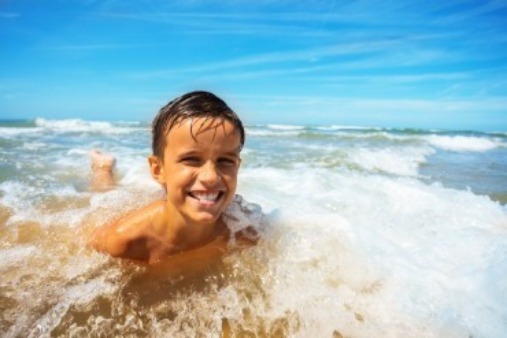 Take it easy
It's really easy to get carried away at the beach. Activities like volleyball, SUP, kayaking, playing with the kids, passing the ball or tossing a frisbee can cause you to overheat in the summer sun. The more intense the activity, the higher your body temperature will be. Avoiding too many strenuous activities will keep you cool. If you need to cool down but want to stay active, consider water polo, surfing, or good old-fashioned swimming. Remember, there is nothing wrong with taking it easy, it's a Topsail Island beach vacation after all.
Pack a cooler
Staying hydrated is essential for your health and well-being. It's vital that you bring drinks with you to the beach. Water and sports drinks are preferable. Avoid carbonated soft drinks. Bring a cooler large enough to keep everyone in your party happy and hydrated. One simple trick all seasoned beachgoers know is to place some water bottles in the freezer and leave them overnight. In the morning the bottles will be frozen solid but the ice will melt throughout the day and provide icy cold refreshment for parched beachgoers.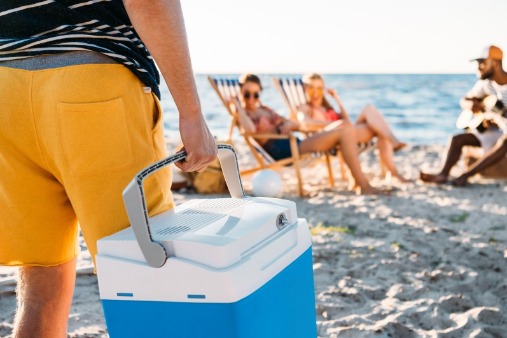 Have A Frozen Treat
Eating ice cream or drinking milkshakes in the sun makes going to the beach more fun. It's vacation! It's ok to have an ice cream, and it's a great way to lower your core body temperature very quickly. While such treats help banish heat, the effects vanish quickly. That's because the human body quickly compensates for lowered core temperatures by generating more heat. Bottom line: icy desserts are a quick fix but they aren't a long-lasting remedy. Still, any excuse to eat ice cream is something we can support.

Wear a hat
It sounds simple but heading to the beach without a hat is not a great idea. Not only do hats help you stay cool, they also help keep the sun's harmful rays at bay. Think of a hat as not only a way to beat the heat but also as a protective layer.
There are a lot of hat styles, but the trucker hat that is popular with the mesh back it not a good option as it allows too much sunlight through. Instead look for something with a wide brim.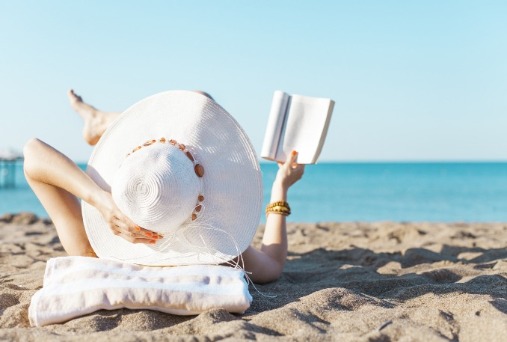 Take A Midday Break
The hottest part of the day is generally between 12 p.m. to 3 p.m., which is the perfect time to take a long lunch break and let your body temperature cool down a bit. Enjoy the beach during the morning hours, and then head back to your vacation home for some midday shade, air conditioning, and cool ocean breezes from your balcony. It's the perfect recipe to recharge. You can also stop by one of our fantastic local restaurants and have a light lunch with plenty of fluids before heading back out to bake in the afternoon sun.

Bring the shade
Ok, so finding shade on the beach is going to be tough. No problem – just be sure to bring the shade with you. There are a lot of different types of shade. Most often you will see the traditional sunbrella styles. These come in all sorts of sizes. We recommend getting one with a sturdy pole and lots of coverage. Forget the cheap ones from the dollar store. Don't want to invest in an expensive sunbrella for a week? No worries, there are lots of places to rent beach equipment on Topsail Island. If you are not into the traditional style umbrella, try some of the other shelters out there. L.L. Bean makes some great free-standing types of shelters that are portable, easy to assemble and particularly good for those with little kids.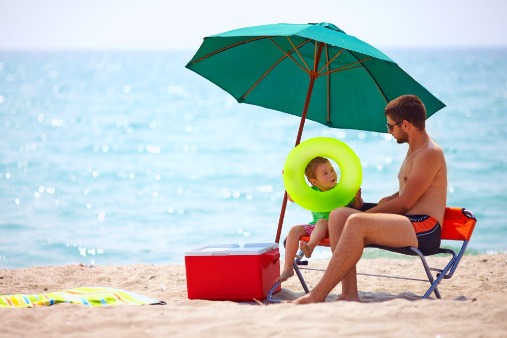 Now that you know how to beat the heat, it is time to book your summer beach vacation. Give us a call today at 910-328-3400 to speak with one of our friendly reservationists and find your family-friendly vacation home on Topsail Island.
Comment on this post!