Everything You Need to Know to be a Seafood Shopping Pro
Posted On Monday, May 30, 2016
---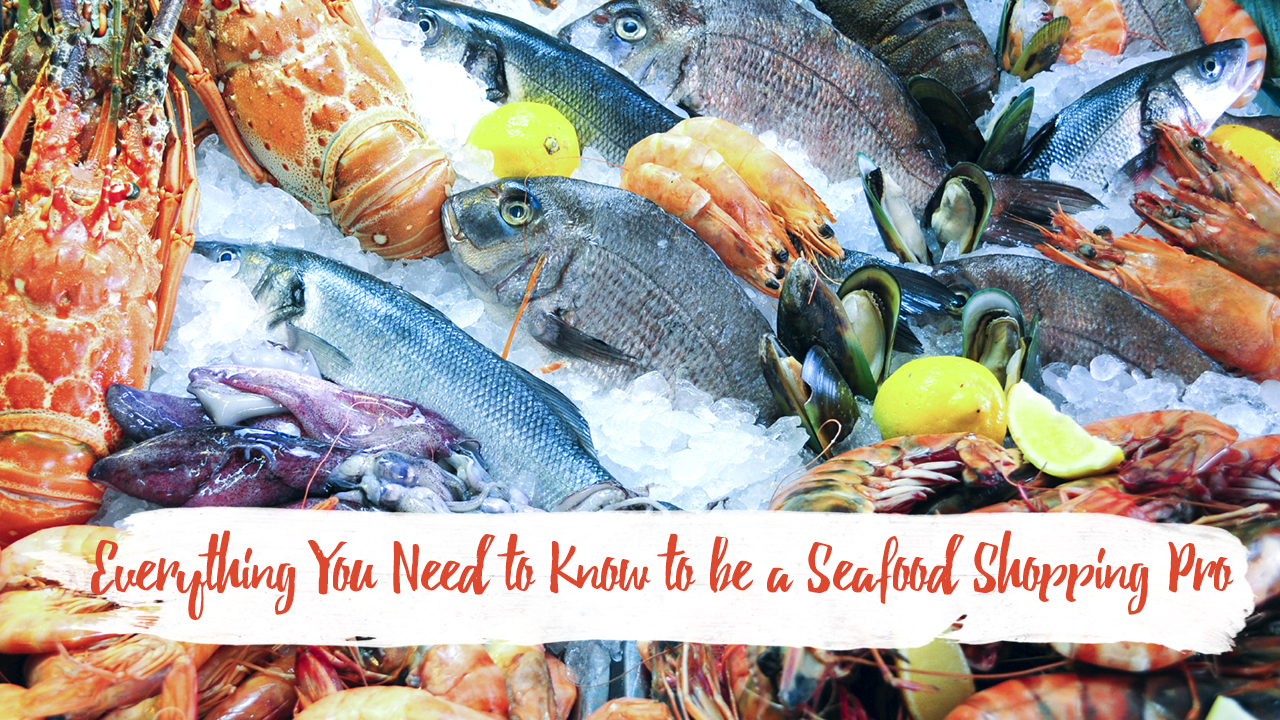 Many people begin their beach vacations with tempting thoughts of seafood indulgences. Visitors to Topsail Island are no exception to this rule, and most will want a taste of our coastal bounty. The waters along the beautiful North Carolina coastline provide a rich harvest for locals and visitors alike. From blue crabs, to founder, to clams, to shrimp…the choices can be as intimidating as they are palate pleasing. Restaurants are a great way to sample seafood, but for those who dare to be different, a local Fish Market, a recipe and your rental kitchen is just the answer.
Prepare to get a down and dirty lesson in seasonal availability, what to look for when picking out seafood, and how to find a great local fish market. SeaShore Realty wants to be sure that you make the most of your vacation!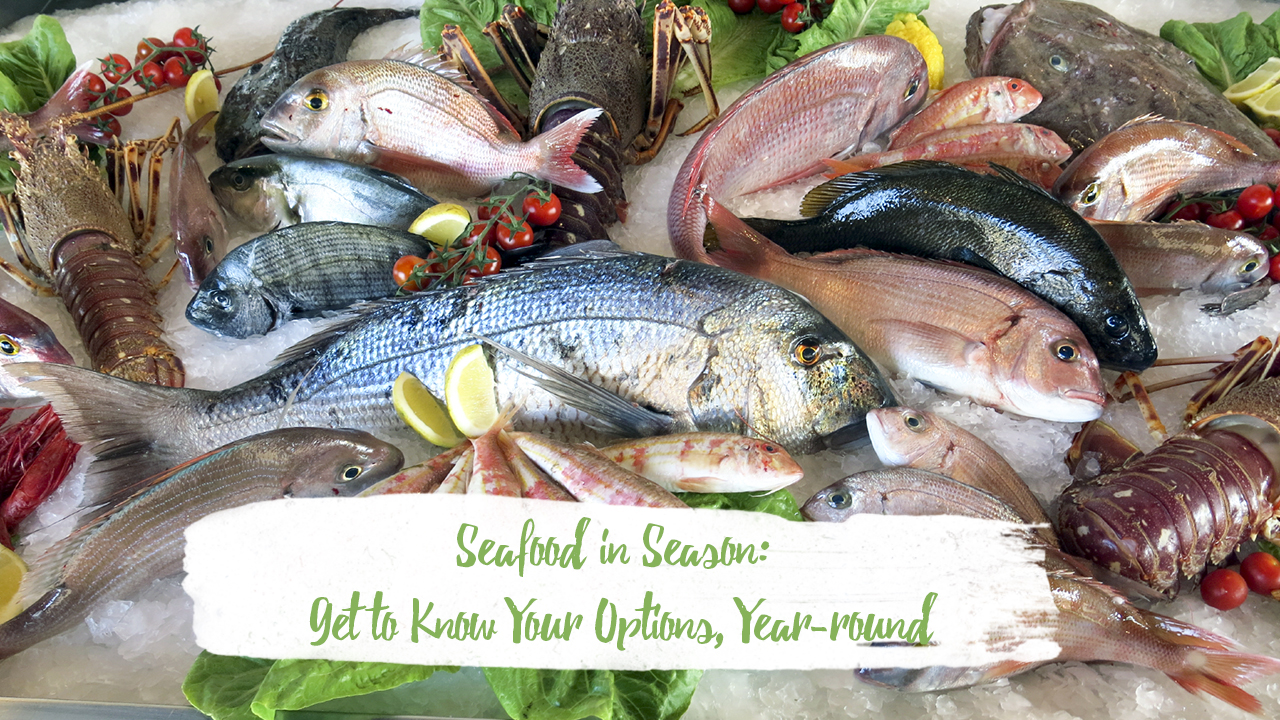 Seafood In Season
When you start thinking about preparing your own "at vacation home" meal, you want to be sure to have seasonal availability in mind. Of course, there are always out-of-season options, but why would you want frozen or a product that has been imported, when you can have fresh and local? Here is the perfect example: There is an old saying that you should only eat oysters during the months with the letter "R". Why? Because North Carolina oysters are safest to eat when they are harvested from cold water. However, in regards to oyster and all the other seafoods listed here, they don't use under-the-sea calendars. Our local seafood is driven by weather, water temperature, water salinity, lunar cycle and the seasons. So please do get upset if the shrimp are late to dinner!
Here is a quick list of seasonally available seafood in eastern NC:
SPRING: Blue Crab, Bluefish, Clam, Grouper, Kingfish, King Mackerel, Mahi-Mahi (Dolphin), Oyster, Sea Trout (Grey), Snapper, Striped Bass, Tilefish, Yellowfin Tuna
SUMMER: Black Sea Bass, Blue Crab (Hard & Soft), Clam, Grouper, Spanish Mackerel, Mahi-Mahi (Dolphin), Oyster, Shrimp, Snapper, Tilefish, Yellowfin Tuna
FALL: Black Sea Bass, Blue Crab (Hard), Clam, Croaker, Flounder, King & Spanish Mackerel, Mullet, Oyster, Sea Trout (Spotted), Shrimp, Snapper, Grouper, Spot, Striped Sea Bass, Yellowfin Tuna
WINTER: Black Sea Bass, Bluefish, Clam, Croaker, Flounder, King Mackerel, Oyster, Sea Trout (Grey & Spotted), Striped Bass, Bluefin Tuna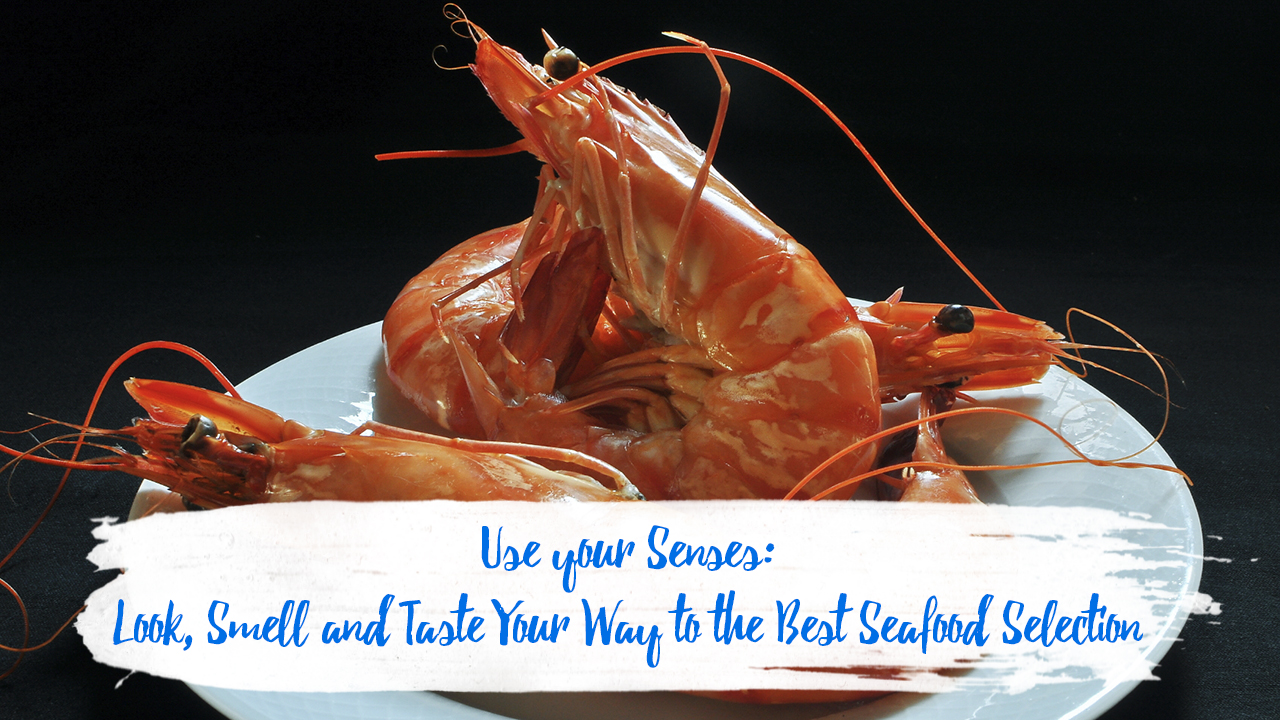 Use Your Senses
Fresh seafood should look, smell and taste...FRESH! But if you aren't familiar with different species of local seafood available in Topsail, then the task of picking out your own can be a little intimidating. When looking at seafood, you want to see specimens that are moist, true to their natural color, and without blemishes/wounds. A Blue Crab should be a nice blue & green hue and their legs should move easily. Shrimp should be grayish-green or pinkish-tan in color and translucent. Fish should have nice bright red gills, intact scales, firm flesh and clear eyes (not cloudy). Oysters should be closed (or close when tapped) with intact shells.
Does it smell fishy?? Well, fish should smell like fish. Some species will have a stronger scent than others, so if you are looking for a mild flavored fish, be sure to ask. What you want to avoid is strong offensive odors or anything with an ammonia scent. Fish, shell fish and crustaceans should all have a slightly salty, and sometime even a sweet scent. Remember that once at the fish market, the fish have been removed from their natural habitat and are no longer living. But, a good fish market will do everything in their power to insure the integrity of their product, and will source from reputable local fishermen.
Now it's time for the fun part....taste! There are many personal preferences when it comes to seafood, ranging from "I won't touch that stuff with a ten foot pole" to "I could eat seafood every day of my life". As long as you are willing to try it, there is a seafood for you. Depending on your recipe, or the company you will be feeding, you will have varying fresh fish needs. At the market, ask to speak to someone who is knowledgeable about their products and cooking seafood. Tell them what you would like to cook, how many you will be serving and what kind of budget you have. They should be able to help you select just the right seafood to make your meal a great success. If you are planning hour d'oeuvres, then you may want to try simple boiled shrimp cooked with Old Bay, and served with cocktail sauce. When preparing a large meal for an outdoor gathering, your fish market may suggest shrimp kabobs or grilled fish fillets. Want to try a quintessential eastern North Carolina dish? Then you have to make
Good Ole Southern Shrimp and Grits
.
Be sure you disclose any allergies or preferences. Many people do not like to eat bone-in fish, and will prefer fillets. But if you are feeling adventurous, and want a taste of what many locals enjoy, then try some fried Spots or Croakers.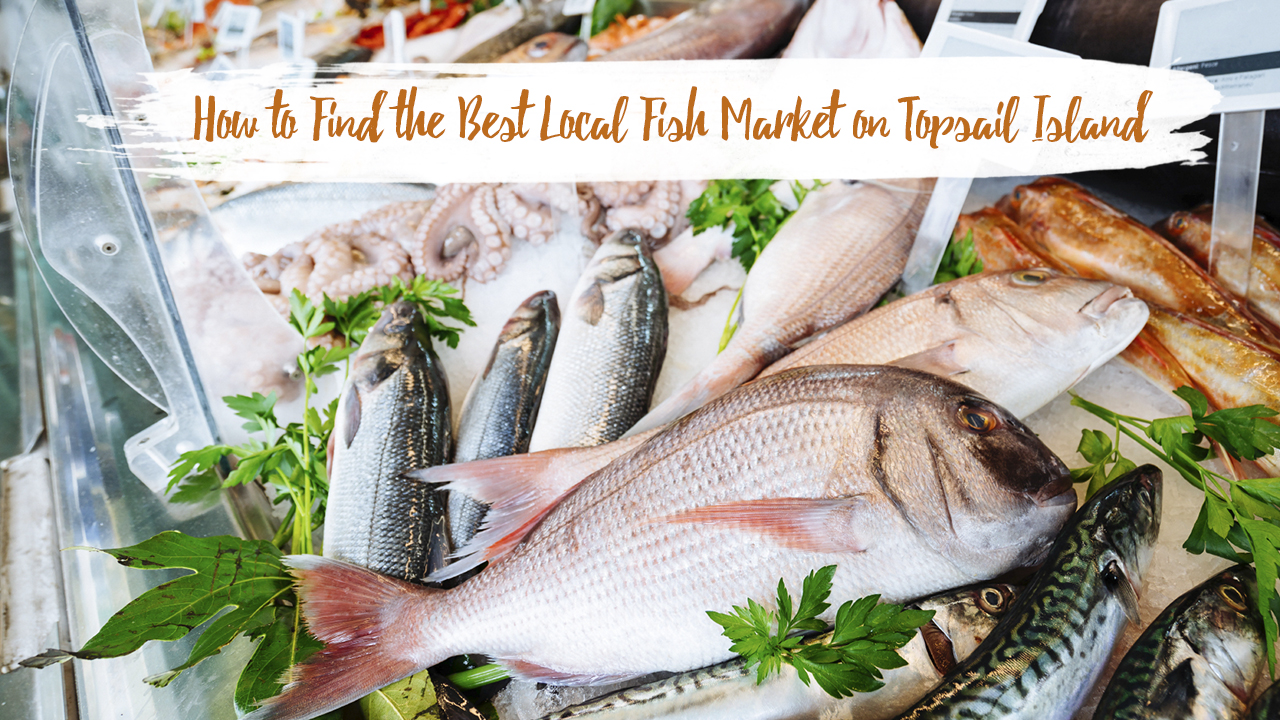 Find a Fish Market in Topsail
There are several locally owned fish and seafood markets in Topsail. No matter which market you choose, whether it is
Atlantic Seafood
or
Surf City Crab
, there are several things to keep in mind even before you walk in the door. Check to see if the market has a Facebook page. What kind of specials they are running? What fish is available that week? You can also look for reviews from other patrons. When you walk into the market, what do you see and feel? Is it nice and cool? Do they have a good sanitation rating? Is the seafood nicely displayed and packed on fresh ice? Is the store clean? Does it smell like fish without being offensive? Is there a friendly and helpful staff to greet you? The answer to all these questions should, of course, be "yes". According to a local fish market owner, you can't always judge a book by it's cover. "A market may look new and clean on the outside...but that doesn't mean they have great seafood on the inside. You are looking for fresh, high-quality fish." Keep in mind that some of our local fish markets have been in operation for generations.
If you are unsure as to which seafood market to visit, stop at a
gift shop or grocery store
in Topsail, and ask a local. And if you want to see for yourself which fish are running, take a stroll down the
Surf City Pier
and see what everyone is catching.
Now you can go and shop in confidence, as a seafood shopping pro!! Our local fishermen and Fish Market owners want you to have an excellent seafood shopping experience here in Topsail, and will look forward to you coming back to try something new on your next visit.
Comment on this post!