Fall Comfort Food in Topsail That Will Make You Warm & Cozy
Posted On Monday, October 10, 2016
---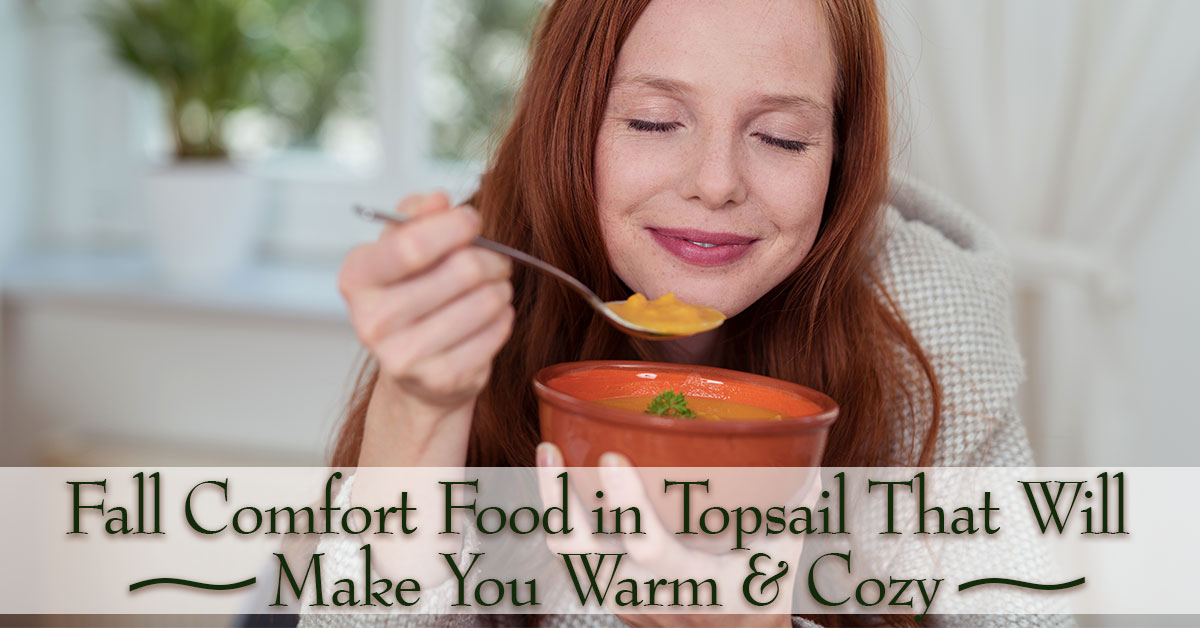 Autumn in Topsail is a wonderful time to plan a getaway. The crowds have dwindled, and you will have much of Topsail Island all to yourself. But that doesn't mean that you need to stay cooped up inside of your vacation rental. There is still plenty to experience, especially if you like a little local flavor. And what better way to get a taste of true southern hospitality than through fantastic Fall comfort food. From soups and stews…to roasts and potatoes…you will be coming back for more!

Get a Behind the Scenes Peek at What the Locals Love
When it comes to coastal grub, there is an extremely large list of local favorites. Here is a list of just a few of the amazing "comfort food" dishes that you can find in eastern NC! Remember...comfort can be served for breakfast, lunch, and dinner!!
Country Ham Biscuit:
A thin slice of salty country ham that has been seared...and served inside a piping hot, handmade biscuit.
Grits:
Folks in eastern NC love their grits. This ground corn hot cereal, is served hot with butter, salt, and pepper. If you want your grits kicked up a notch...then ask for cheesy grits!!
Shrimp and Grits:
I told you that Carolinians love their grits! This dish is normally served as dinner (...or supper as locals call it). It is a rich rue with shrimp, sausage, onions, peppers, bacon...served on top of creamy grits. Everyone makes Shrimp and Grits a little differently, but there is no wrong way. This is a great way to enjoy locally sourced seafood and pork!
Fried Fish:
During the Fall, the catch of the day will most likely by Speckled Trout, Flounder, and Blue Fish. If you are dining out, ask your server what is fresh off the boats! And ask for it fried! Sprinkle with a little bit of hot pepper vinegar, or a squeeze of fresh lemon juice.
Collard Greens:
This veggie, prepared with locally sourced salt pork, is amazing. Some people like their collard greens chopped up fine, while others prefer them left in larger leafy pieces. Either way, this side dish is served up warm...and is best enjoyed when topped with a little hot pepper vinegar (or plain apple cider vinegar if you don't like a little spice).
Soups & Stews:
Brunswick Stew, Down East Clam Chowder, Conch Stew, She Crab Soup, Chicken and Pastry, Fish or Crab Stew...just to name a few!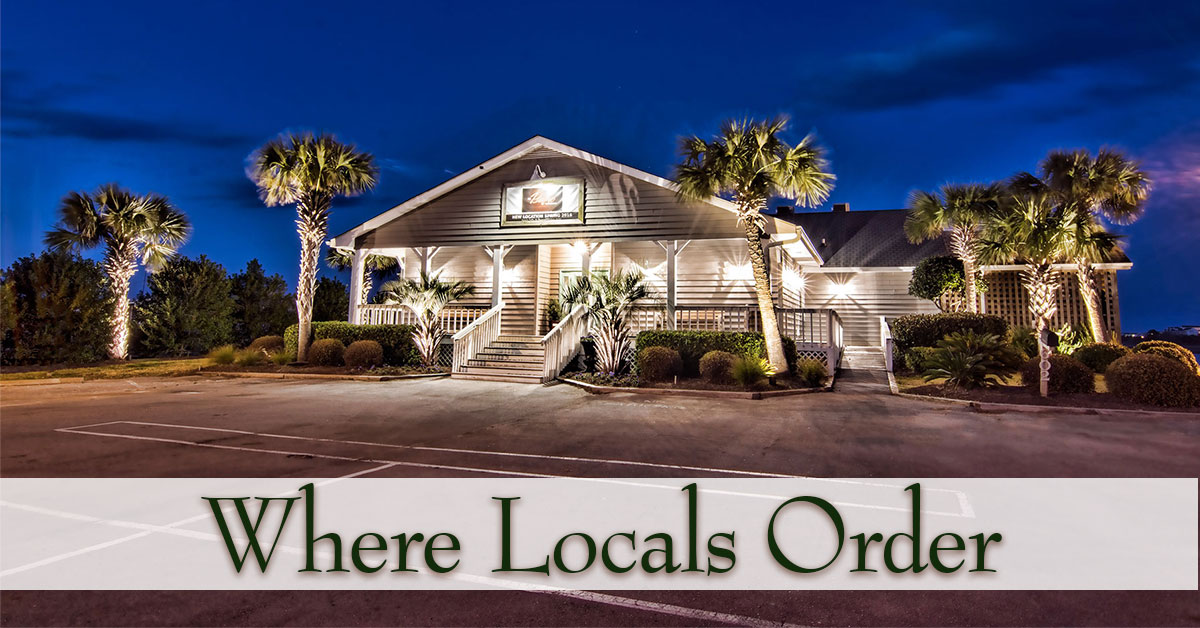 Image Source: The Bistro
How to Find the Best Restaurants for Fall Flavor
The locals have spoken! Here are a few of their favorite restaurants, that they would love for visitors to try. Topsail Island, and her surrounding area, has many locally owned dining options to choose from.
Everyone looks forward to Bourbon and Burgers, at The Bistro, in the month of November. They have over 70 Bourbons and Whiskeys to try, along with new burgers on the menu each week. Distillery reps will also be on hand, to answer your top shelf questions.
This grill is extremely popular because they have a great selection of coastal comfort food. Visitors and locals alike, enjoy dining outside, and watching the boats come and go.
Treat yourself to casual fine dining and a full service bar! New for Fall, you've got to try their S'mores Martini. And how about Grilled Ahi over Teriyaki Risotto?!
This is the place to be if you want to watch the big game with a great group of folks. Gallagher's is more then a sports bar. They have great service and great food...in a friendly atmosphere. Burgers, wraps, salads, beer and more. Be sure to tell them that the crew at
SeaShore Realty
sent you!

A Perfect Picnic is What Happens When You Grab Your Grub to Go
Sometimes, dining out just isn't the right option for your family. But that doesn't mean that you have to stay indoors! Order some food to-go, or pack up a picnic basket from your vacation home. Head out to the beach, or a favorite picnic spot...and enjoy the fabulous Fall weather. If you are looking for something on the romantic side, why not pick up a bottle of wine and a few hors d'oeuvres from a local restaurant...and spread a blanket under the stars!
No matter how you choose to enjoy the Fall comfort foods offered in the Topsail area, there are plenty of choices for everyone. What is your favorite Fall comfort food? Do you have a favorite place to dine in the Topsail Island area?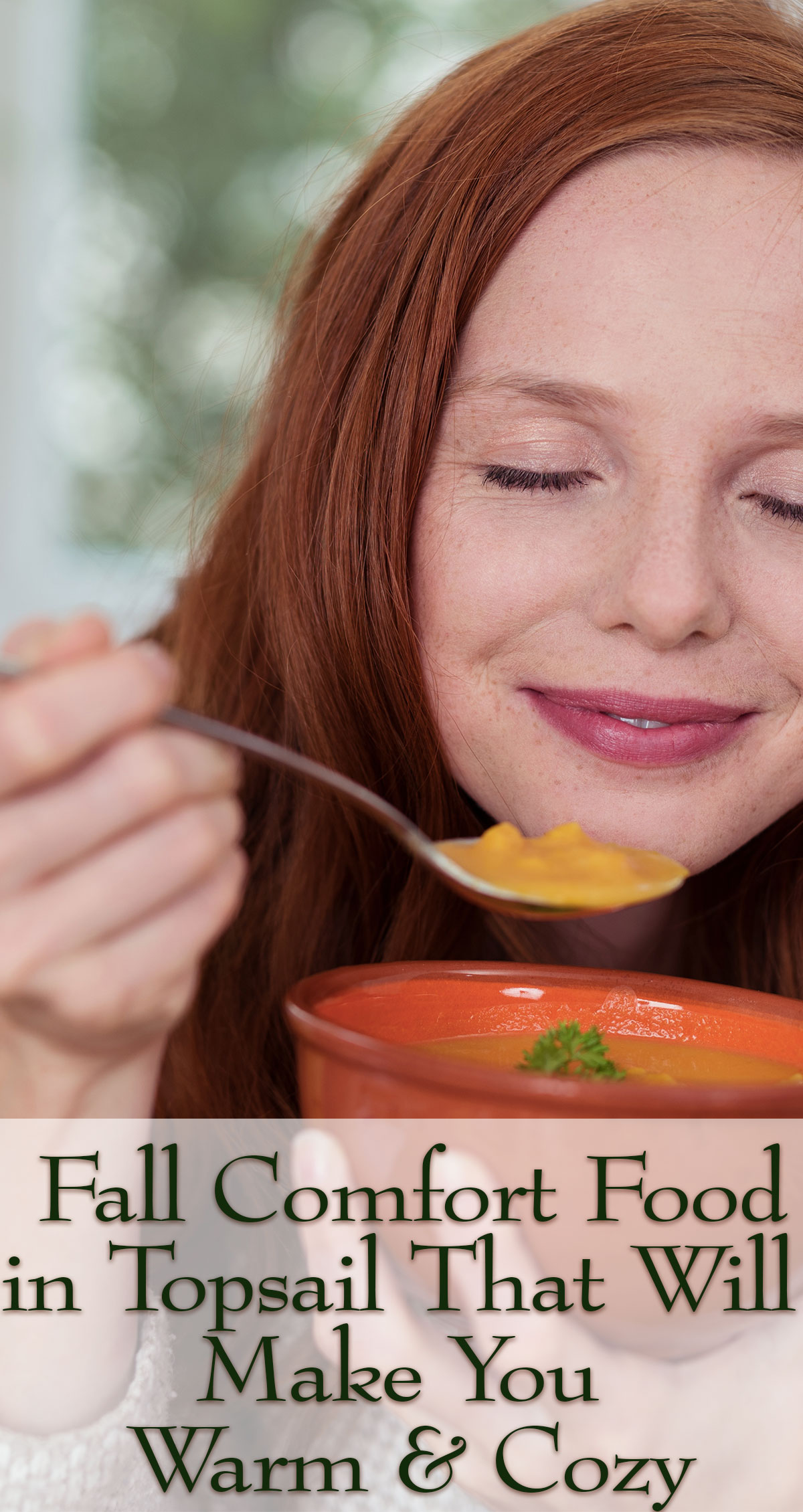 Comment on this post!