Fun on the Water: Topsail Island Style!
Posted On Monday, July 25, 2022
---
What's your most favorite thing about the beach? Probably the water! When you vacation on Topsail Island, there are so many fun opportunities to get out and enjoy the beautiful, sparkling water. Today's blog post will introduce you to all the fun things you can experience on the water here on Topsail Island, so keep reading and get ready for fun!
There's no better place to relax after a great day of fun on the water than one of our Topsail Island beach rentals! Kick back and recharge and enjoy the best of our beautiful slice of paradise. Click here to see what's available and book today!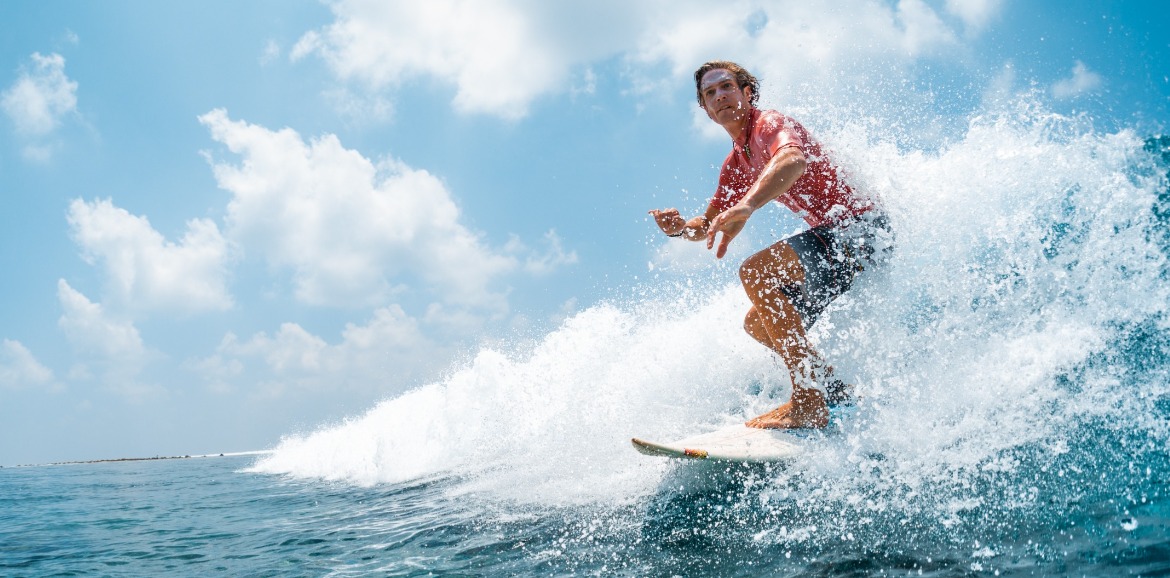 SURF'S UP
Of course, one of the first things that probably comes to mind when you think about water activities at the beach is surfing! We have several great surf schools with skilled instructors, just waiting to teach you how to catch a wave! Whether you're young, old, or somewhere in-between, learning how to surf is an amazing way to get out on the water and have a blast during your Topsail Island vacation.
SURF CITY SURF SCHOOL NORTH TOPSAIL SURF & PADDLE
107 N. Shore Drive 4021-C Island Drive
Surf City, NC 28445 North Topsail Beach, NC 28460
P: (910) 616-2280 P: (910) 859-0151 *also offer SUP and other rentals*
Website: Surf City Surf School Website: North Topsail Surf & Paddle
TOPSAIL ISLAND SURF SCHOOL ON SHORE SURF SHOP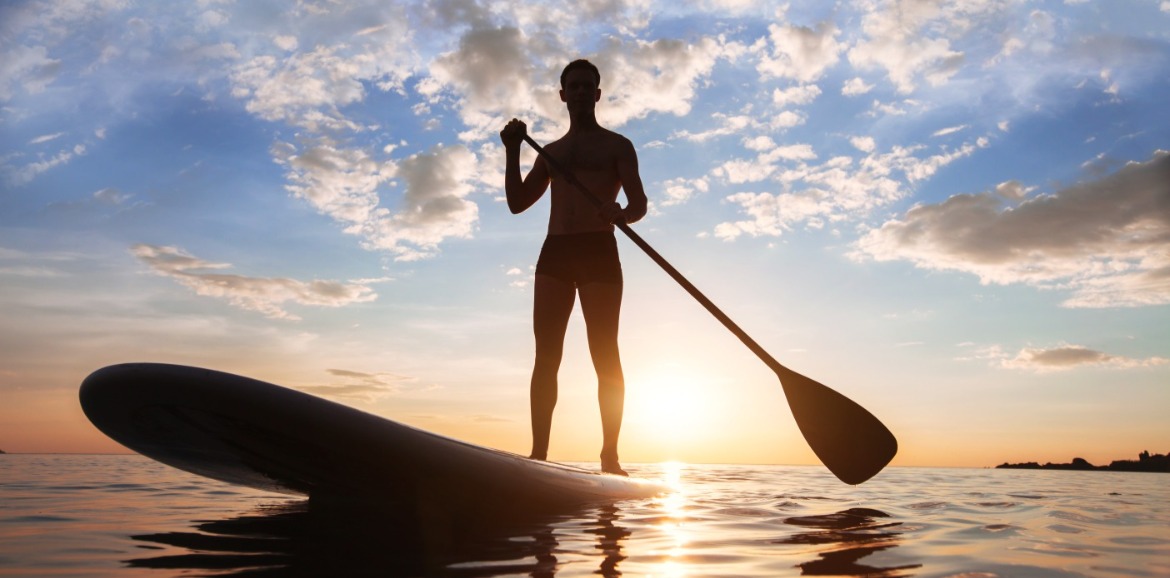 STAND UP PADDLEBOARDING
Stand up paddleboarding, also known as SUP, is so much fun! Stand up and balance on your paddleboard as you row yourself through the water. Here on Topsail Island, we have several great SUP instruction and rental businesses.
PADDLE NC 50 SOUTH SURF SHOP
1020 State Park Road 306 S. Topsail Drive
Carolina Beach, NC 28428 Surf City, NC 28445
P: (910) 612-3297 P: (910) 328-7911 *also offer kayak & surfboard rentals*
Website: Paddle NC Website: 50 South Surf Shop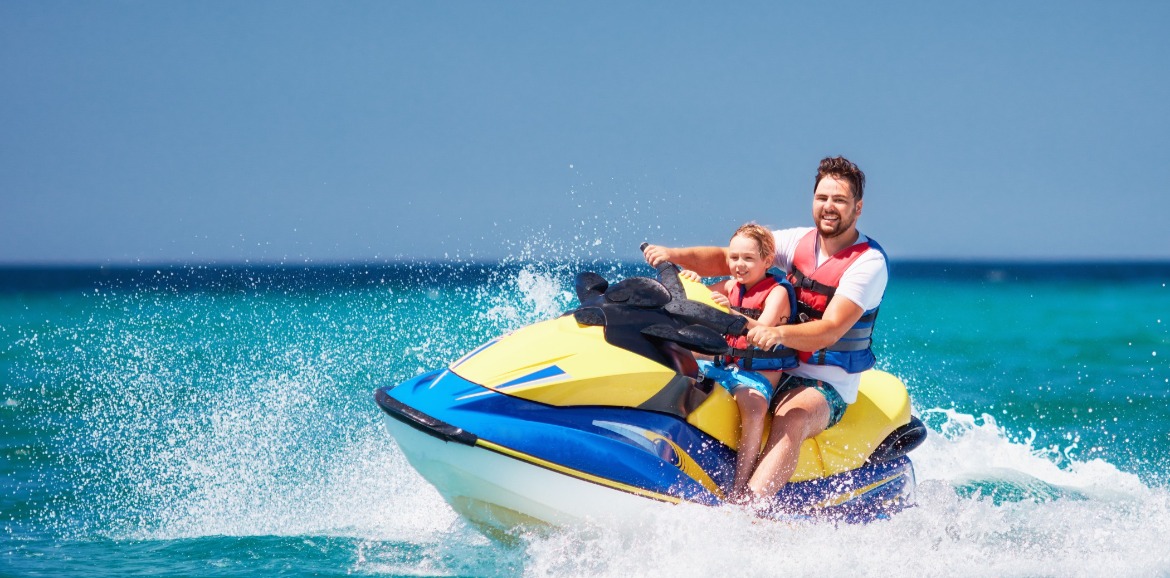 ZOOM AROUND ON A JET SKI
Zip through the water and make some waves on a super-fun jet ski! If you've never ridden a jet ski before, add this to your must-do list! Riding a jet ski is an excellent way to explore the waters of Topsail Island while having a thrilling time.
MAKIN WAVES SURF CITY JET SKI RENTALS
1343 NC HWY 210 512 Roland Avenue
Sneads Ferry, NC 28460 Surf City, NC 28445
P: (910) 340-5151 P: (910) 899-8606
Website: Makin Waves Website: SURF CITY JET SKI RENTALS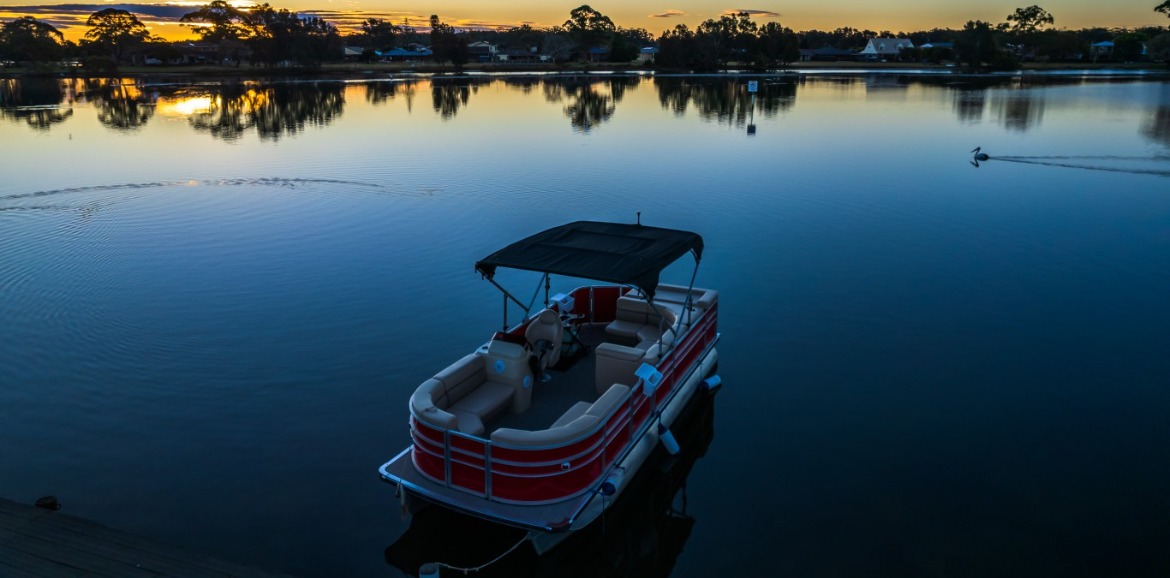 TAKE A BOAT TOUR OR RENT YOUR OWN BOAT
Guided boat tours are so much fun and are also an excellent way to expand your Topsail Island knowledge! The local captains are the area's experts and will make sure your boat tour is one to remember! There are several different types of boat tours available on Topsail Island, making it easy to find a tour the whole family will love. Want to be the captain? There are several great places to rent your own boat from as well.
TIKI TOURS TOPSAIL BOAT RENTAL
412 Roland Avenue 203 N. New River Drive
Surf City, NC 28445 Surf City, NC 28445
P: (910) 650-3223 P: (910) 833-2273
Website: Tiki Tours Website: Topsail Boat Rental
AQUAHOLICS BOAT RENTALS SURF CITY BOAT RENTALS
412 Roland Avenue 203 N. New River Drive
Surf City, NC 28445 Surf City, NC 28445
P: (910) 650-3223 P: (910) 352-2171
Website: Aquaholics Boat Rentals Website: Surf City Boat Rentals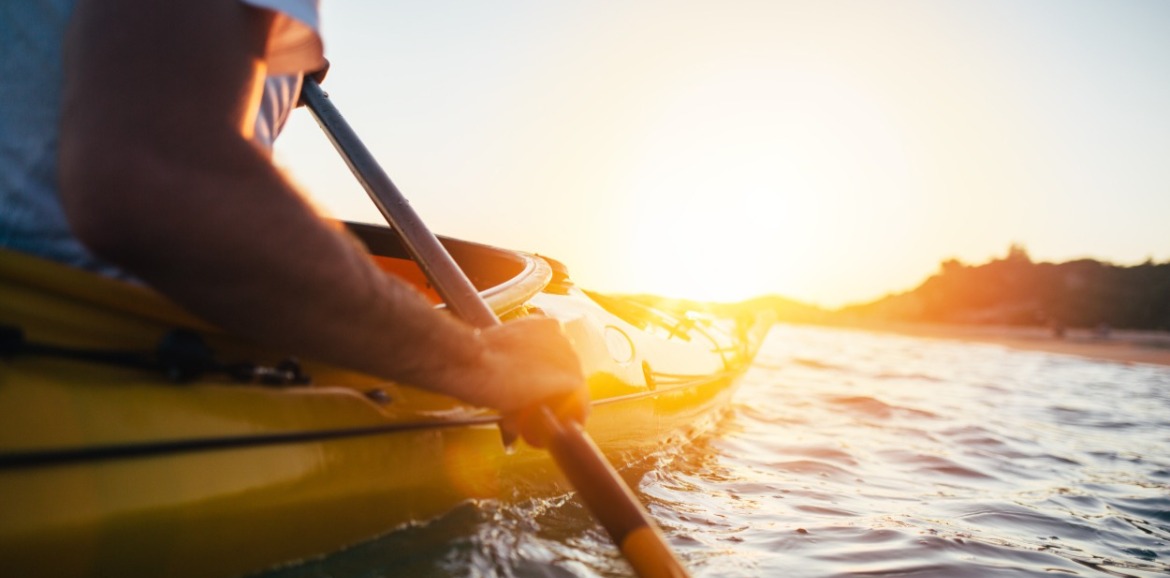 GUIDED KAYAK TOURS
Explore the beauty of Topsail Island in a kayak! Enjoy a guided tour as you take in the scenery and learn about the history of Topsail Island, as well as all about our ecological systems.

HERRING'S OUTDOOR SPORTS
701 N. New River Drive
Surf City, NC 28445
P: (910) 328-3291
Website: Herring's Outdoor Sports
We would like to note that many of the above businesses offer guided kayak tours as well as their other services mentioned.
What will you try on the waters of Topsail Island? We can't wait to see you enjoying the water and everything else out beautiful island has to offer!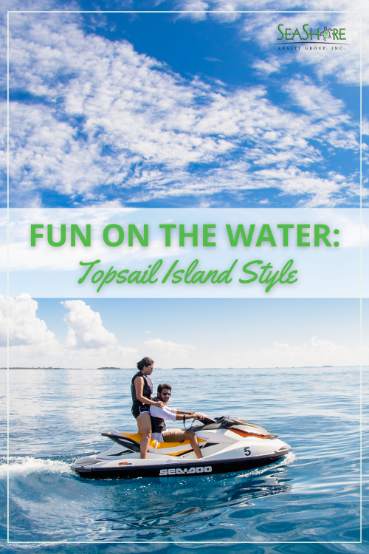 WHAT's YOUR FAVORITE WAY TO ENJOY THE WATER?
Leave us a comment below and let us know!
Comment on this post!