How to have the Best Labor Day Vacation on Topsail
Posted On Monday, August 28, 2017
---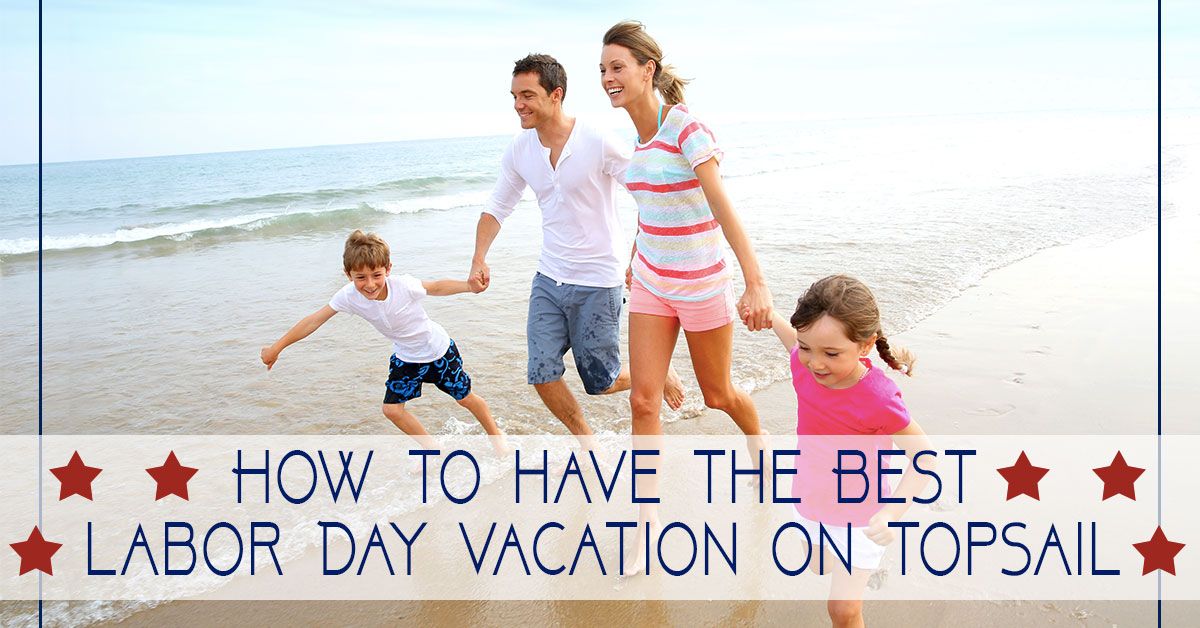 The traditional last weekend of summer is upon us. For many, Labor Day is last chance to sneak in one more trip to the beach. Whether for the weekend or a week, there is a
Topsail Island Vacation Rental
for you. In this post, we will give you lots of fun ideas on how to have the best Labor Day vacation on Topsail. Packed with great places to eat, things to do and places to go. We think you'll agree...Labor Day on Topsail Island is special place to be.

Making Memories
The best part about vacation, is perhaps what you take with you when you leave. No we aren't talking about a great tan, or that cooler of fresh caught flounder. Memories last a life time, so let's make some great ones. Whether vacationing with a group of friends, or celebrating that last week of summer with the family, we know anytime you smell the fresh ocean air, you'll think of your time on Topsail Island. Here are just a few of the many ways to make some amazing memories you'll cherish for years to come.
Low Tide Exploration-Low tide is the best tide. A day on the beach is the staple of any great beach vacation, and with miles of pristine beaches we have plenty to offer. Take the kids out to the beach specifically at low tide. Low tide gives you that rare opportunity to explore the unseen. Grab a bucket and net, and stroll the shallow tidal pools for amazing sea creatures and unique shells. Take a picture of that "strange looking" thing you've never seen before. Build a sand castle and see how long it will last with the tide coming in. Think back to your child hood, and the times you played in the low tide waters on the beach. Local tide charts will give the best info on when to expect the lowest tide.


Seat Turtles- One of those truly beautiful things is watching baby sea turtles head out to sea. If you love these beautiful creatures as much as we do, visit the Karen Beasley Sea Turtle Rescue & Rehabilitation Center. During your visit you'll learn all about the local sea turtles and the dedicated staff of locals who rescue and rehabilitate injured sea turtles...with the goal of releasing them back into the ocean. With interesting programs, and lots of wonderful opportunities to learn about the local sea turtle, you are sure to have a great time visiting the center. Bring the camera, and meet Sweet Pea and HoneySuckle, two of the turtles currently being cared for by the dedicated staff. The center is located in Surf City, and is open from 12-4pm, everyday except Wednesday and Sunday.


Jet Ski Tours-With miles of water ways to explore around Topsail Island, take some time for an on-the-water adventure. Run over and see the folks at Surf City Jet Ski Rentals, and take a guided two-hour, 45 mile round trip, tour. With experienced local guides, you learn all about the surrounding waters ways, ecology, and history of Topsail Island. Reservations are recommended, and there is a 10% military and law-enforcement discount.

All About the Food
Some of the best memories of any vacation are those created around the dinner table. Whether at home, or at a favorite restaurant...food is an important part of any great vacation. Topsail Island has many wonderful restaurants to choose from. From the casual to formal, or from seafood to pizza...there is something to please any of your cravings.
Breakfast, Coffee and Treats- If you are like many of us, a good cup of coffee and pastry is just the way to get the day going. Try one of the delicious lattes at Hunga Bunga Java in Surf City. Get there early, and head on to the beach for a lazy morning stroll along the shoreline. A beautiful start to any day, these folks are serious about their coffee. Need something a little more substantial, to get you ready for the day. Stop in and meet the friendly locals at Batson's Galley Family Restaurant, from breakfast sandwiches, to pancakes, your guaranteed to not leave here hungry. No beach trip is complete without a morning of fresh sweet doughnuts. Voted one of the top ten best doughnut shops in North Carolina, the folks are The Fractured Prune have been serving up amazing doughnuts since 1976.


Lunch Spots- "From Da Bronx to da Beach" is the slogan of the New York Corner Deli in Surf City. Serving great deli style sandwiches, the Hoffman family will make you feel like one of the family. Grab a sandwich and throw it in the cooler for later in the day. You won't be disappointed. Looking for something a little more formal or just have a craving for a pile of fried shrimp? Check out the Breezeway Restaurant wth a spectacular location right on the sound. This is the perfect place to relax while enjoying amazing local seafood dishes. Since 1949, the Breezeway Restaurant has been pleasing locals and visitors alike.


Dinner -Finding a great place to have dinner in and around Topsail Island is like finding a great beach on Topsail Island...they're everywhere. Here are a few that will make your Labor Day vacation a memorable one. For a perfect slice of pizza, there is no place better than Baked Pizza Company over in Sneads Ferry. Convenient to all locations on Topsail Island this is the place to go to get a slice. The menu is full of delicious Italian treats and all served up with a smile by the friendly staff. Sears Landing Grill and Boat Dock is a wonderful spot to sit back and enjoy some local seafood. Located just past the swing bridge, you will love the incredible view...which is matched only by the amazing food. Hit this spot up at sunset for one of the best views in the area.

Take a Day Trip
Conveniently located near so many of North Carolina's best attractions, taking adventurous day trips is easy from Topsail Island.
Wilmington- One of North Carolina's largest coastal cities, Wilmington has a unique small town feel with big city shopping and activities. Located about an hour away, this is a great place to spend a day. With lot's of things to do during the Labor Day week, you'll love your trip to Wilmington. Walk along Water Street and the River Walk area, enjoying dozens of small shops and boutiques. Filled with restaurants, pubs, and breweries, no matter what your craving you'll find it here. Need more ideas and information about Wilmington, check out our previous post How to Have the Best Day Trip from Topsail to Wilmington.


Fort Fisher- This Civil War era fort provides an opportunity to travel back in time to one of the most defining moments in our history. Fort Fisher was charged with keeping the Port of Wilmington open to blockade runners supplying the confederate forces in Wilmington. Explore the ramparts, and enjoy spectacular views, and soak in the beauty and history of this wonderfully preserved historical site. The fort can be explored via a guided tour, or at your own leisure.
We hope these ideas give you just a small taste of all the wonderful things available to you and your family here on Topsail Island. There is still plenty of time to book that last minute get away to Topsail Island for the Labor Day holiday. Coming for the week or the long weekend, we have just the right place for you. On behalf of all of us at SeaShore Realty, we wish you and your family a safe and happy Labor Day.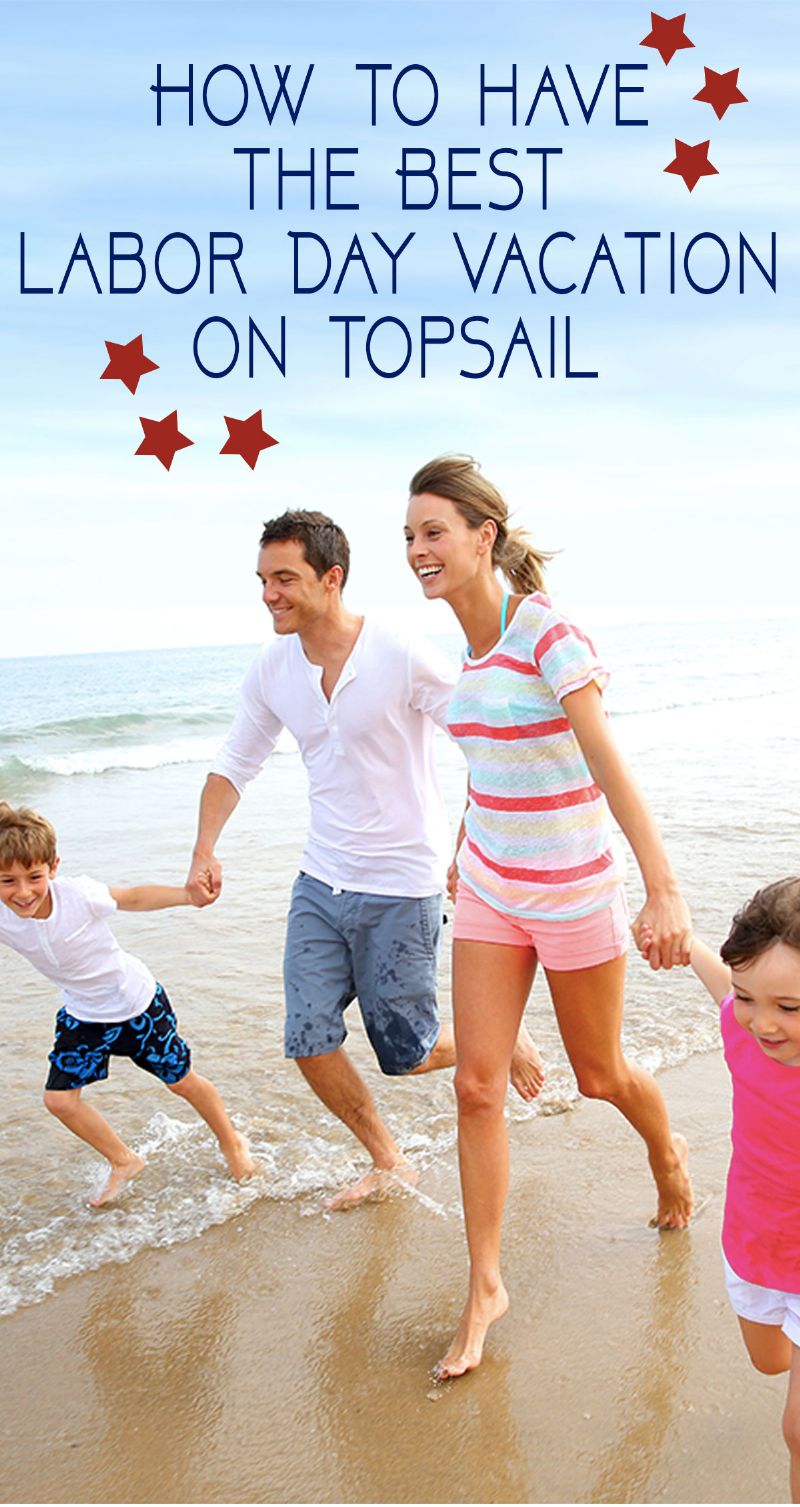 Comment on this post!