How to Keep Your Kids Safe at the Beach
Posted On Monday, June 28, 2021
---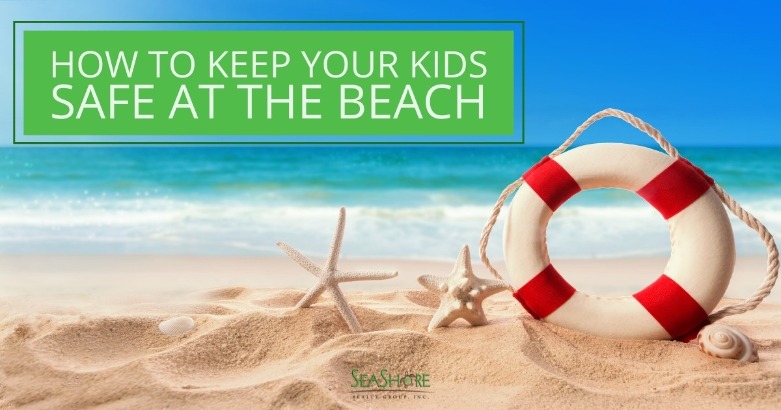 Learn to identify and react to rip currents
Every year novice and experienced swimmers alike get in trouble with rip currents sometimes called rip tides. Learning how to avoid rip currents and what to do if you are caught in a rip current can be a real life saver. The good news is with a little knowledge you will know exactly what to do. The main things you need to know are the following:
1- Don't panic. If you are caught in a rip current you might want to panic because you will feel yourself being pulled away from shore. However, panicking is the worst thing you can do. Stay calm and stay focused.
2- Don't swim agains the current- The bottom line is no matter how strong you are you won't be able to swim against the current.
3- Swim parallel to shore- Rip currents generally do not go as far of the shore as you might think. The best course of action is to swim parallel to the shore. Eventually the current will subside or you may even free yourself from it, but only by swimming parallel to shore.
Teach your kids and practice safe swimming practices
Swimming is fun and let's face it one of the best parts about being on the beach or at the pool. Everyone loves splashing about in the water. However, there are a few rules that we all need to follow. All of these rules are universal and many of us will have been taught these rules as kids, but it is never a bad idea to review the rules of safe swimming.
Here are five universal rules of safe swimming:
Never swim alone.
Never swim while under the influence (and don't plan to monitor your kids while under the influence).
Know your limits.
Never leave your child unattended.
New or inexperienced swimmers should wear a flotation device.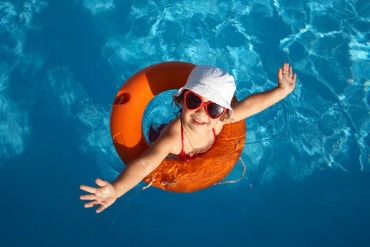 Pool safety
If you are staying at one of our many properties that feature pools it is a good idea to review the rules of the pool with the kids. Kids get excited and well that doesn't always mean they are thinking of the rules. Here are a few rules to always follow when at the the pool.
1Never let kids dive in the pool
2- Don't run around the pool
3- Never swim alone
4- For adults never use alcohol and swim in the pool

Stay safe in the parking lot
Parking lots can get crowded. Mix this with kids who are excited to get to the beach and you have a recipe for a potential accident. Remind kids (especially the little one) so stick close to mom and dad. Don't let the kids run from the car, and always look where you are going.

Be aware of marine life
The ocean is a fun and wonderful place, but that doesn't mean everything in the ocean is friendly. Remind kids not to touch marine life that they are unfamiliar with. It is rare, but getting stung by a jelly fish is no fun. A little healthy skepticism of the unknown creature you find is a good thing.

Stay hydrated
Summer on the North Carolina coast are hot and getting dehydrated is easier than you think. The problem is dehydration usually sneaks up on us. We are having way too much fun on the beach, the sun is beating down and we simply forget to to take in enough good fluids to stay healthy. Remember there are good and bad things to drink.
Avoid sodas and alcohol on hot days. Neither of these are hydrating and in fact help you become dehydrated. Water is the best and if not then look for drinks with lots of electrolytes.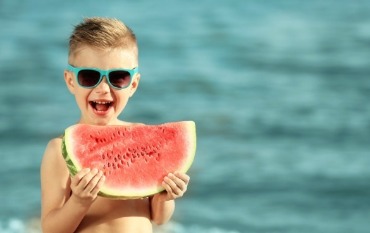 Be careful on the decks
Decks are a great feature of many of our vacation homes, but they do require parents to pay extra close attention to the little ones. Sure your teenagers will be fine, but this is a good time to remind toddlers and younger kids that playing on the decks is a no no.

Have a plan
It is unlikely but if something goes wrong like you become separated from your children it is good to have a plan ahead of time. Out family likes to discuss the plan for each day. We talk about what to do if we get separated. Sure it might be a little overkill, but a little planning goes a long way. Here are a few things to talk about with the family.
a. Pick a place to meet, like a specific beach access or on the beach in front of a specific, colorful house.
b. Remind the kids of those who are safe contacts to seek help from. Show them police, fire, and EMS personnel.
c. If your kids have a smartphone, turn on the location services so you can track them if need be.
d. Review how to use the 911 system and write down the address of the property you are renting in plain view or send as a text to the older kids.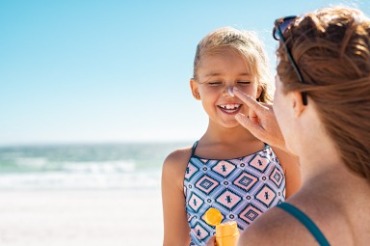 Protect yourself from the sun
Everyone loves basking in the sun, it is after all a big part of why we head to sunny Topsail Island. However, all that exposure to the sun does come with some risks. Luckily, those risks can be mitigated with some simple steps.
1- Always wear sunscreen and apply it inside before you head out for the day.
2- Wear a hat to help protect your scalp and neck from sunburn.
3- Take advantage of modern beach apparel that has UV protection build in.

There is one final thing you should know. Booking your Topsail Island beach vacation has never been easier. We have a great staff of reservationists standing by to help you plan the perfect beach vacation. Of course, you can always click the button below to see all of our available vacation homes.

Call us today at 910-328-3400
Comment on this post!