How to Keep Your Kids Safe at the Beach
Posted On Monday, June 28, 2021
---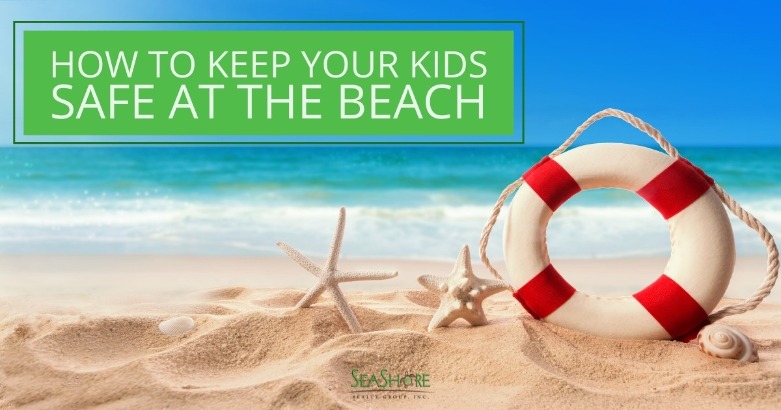 Learn to identify rip currents
The shores of Topsail Island are some of the most pristine on the east coast. Nobody can deny the lure of the ocean. There is something magical about splashing about in the waves. Waves are fun and exciting to play in. Kids love them, but you must respect their power. One of the best things you can do is to learn how to identify riptides and dangerous currents. Take a moment to watch the video below on how to detect a rip current and how to safely escape one.

Teach safe swimming practices
Being around the water is one of the best things about being at the beach. Whether you are poolside or splashing about in the waves, there are a few safety rules one should always practice. For parents, it is best to instill these practices in your kids at an early age.
Here are five rules to follow when swimming:
Never swim alone.
Never swim while under the influence (and don't plan to monitor your kids while under the influence).
Know your limits.
Never leave your child unattended.
New or inexperienced swimmers should wear a flotation device.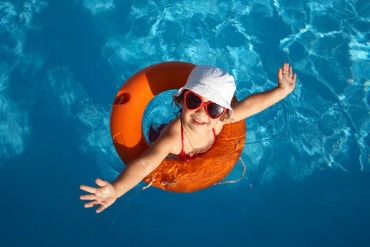 Pool safety
Many of our vacation properties have pools. Pools are a fun way to share time with the kids. However, they present a special challenge. When you are around water you can never let your guard down. Never let kids dive in the pool, run on the deck, or swim alone. Perhaps the best and easiest way to be safe around the pool is to get in with the kids. After all, this is family vacation time and what better way to create memories than in the pool.

Watch the parking lots
Everyone is excited when they see the ocean, especially when it is the first time of the season. Just as you are excited, so is the car next to you and they may be looking closer at the water than where they are going. Make sure to be aware of the parking lot. Luckily Topsail Island is never truly crowded but there can be a fair number of cars in the beach access lots. Be safe and stay aware.

Be aware of marine life
Kids love splashing around discovering all the natural marine life on the beach. We all have fond memories of our first big discovery on the beach. However, not all marine life is safe to handle. Make sure that kids are aware of critters that are potentially harmful, like a washed up jellyfish. If you have really small children, this is a great time to take a special walk with the kids. Go out on a "marine life discovery trip" together (low tide is the best time). Not only will you find treasures but you'll have given your kids the best treasure of all … your time.

Stay hydrated
Summers can be hot here on Topsail Island. Kids seem to always have boundless energy. They'll run around on the beach long after mom and dad have tired for the day. On particularly hot days it is important to keep your kids hydrated. The best way to do this is with healthy snacks, like strawberries or watermelon slices, combined with plenty of cold water. Try and avoid sugary soda, energy drinks and even most sport drinks, as they are loaded with extra sodium and sugar.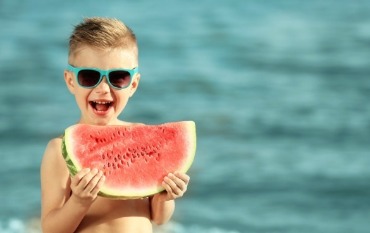 Be careful on the decks
Many vacation homes have decks. These decks offer spectacular views and give you a wonderful place to kick back and relax. However, if you have small children you should take a few precautions. Never let kids climb on the railings. Make sure to bring a baby gate for your little ones.

Have a plan
If your kids are like mine, they love to take any opportunity to explore. A parent's worst fear is getting separated from their child. Have a plan in case this happens. Do the following before heading out for the day:
a. Pick a place to meet, like a specific beach access or on the beach in front of a specific, colorful house.
b. Remind the kids of those who are safe contacts to seek help from. Show them police, fire, and EMS personnel.
c. If your kids have a smartphone, turn on the location services so you can track them if need be.
d. Review how to use the 911 system and write down the address of the property you are renting in plain view or send as a text to the older kids.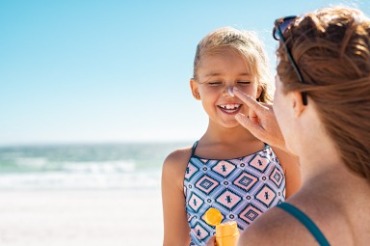 Protect yourself from the sun
We all love the sun, and Topsail Island has tons of it. However, it is essential to protect your little ones' skin from the sun. There are several great products out there. Sunscreens are great (we recommend organic/natural sunscreens) as they add a base layer of protection. Remember to apply it when the kids are dry and to reapply after they have been in the water. If you don't like wrestling your kids while applying sunscreen, have them wear a long sleeve shirt. Many "rash guard shirts" have UVB protection. Hats are also a great way to help protect your head from too much sun.

There is one final thing you should know. Booking your Topsail Island beach vacation has never been easier. We have a great staff of reservationists standing by to help you plan the perfect beach vacation. Of course, you can always click the button below to see all of our available vacation homes.

Call us today at 910-328-3400
Comment on this post!