How to Make the Most of Your Fall Getaway on Topsail Island
Posted On Sunday, October 14, 2018
---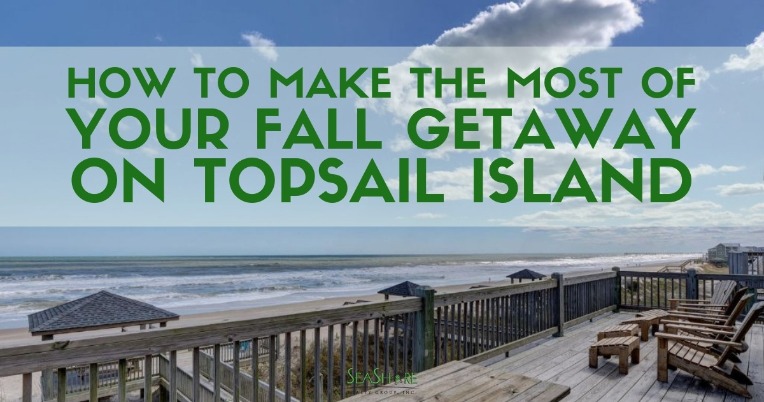 For many people fall is their favorite time of year. The days are cool and crisp. But for those who love the beach fall is a particularly special time. There is just something magical about the fall on Topsail Island. The water is still warm, the temperatures are perfect, and the crowds have thinned, making it the ideal time for a fall beach vacation.



Find The Perfect Vacation Rental
Before you can enjoy your fall getaway you first have to pick out a vacation rental. Luckily, we have lots of great tools to help you. If you've been to Topsail Island before and are a returning guest of Seashore Realty, give us a call to reserve your favorite vacation rentals. For those looking to visit Topsail Island for the first time, our reservationists are here to assist you in finding the vacation rental that fits your needs. Make sure to check out our or specials and to use our website to view all of our inventory. From condos to larger homes, we have a rental for every size family and every budget.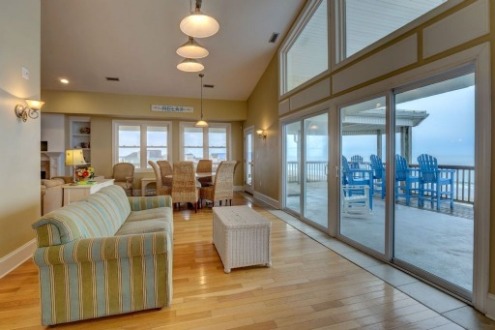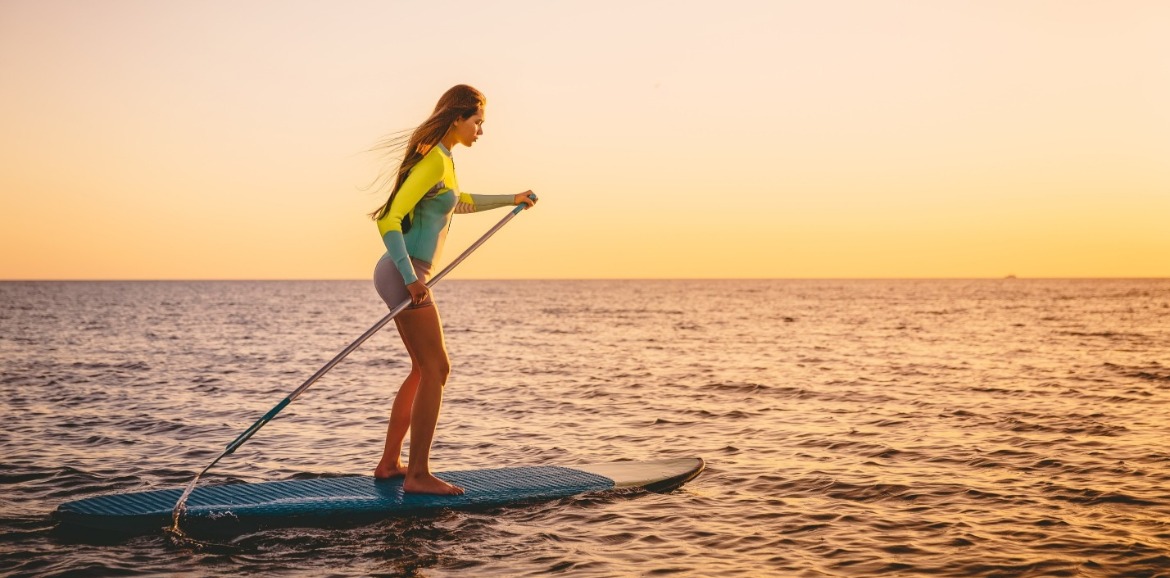 Get Outdoors
One of the best things about the fall is the cooler temperatures. This also means it is the ideal time of year to get outside and enjoy the beauty of Topsail Island. One of the best ways to enjoy the outside is to get out on the water. Whether you love kayaking, stand up paddleboarding or even surfing, fall is a spectacular time. If you need to rent equipment or take a lesson, Topsail Island has loads of places to rent anything and everything for your day of adventure.

Take A Romantic Weekend Getaway
February is months away, but you don't have to wait for Valentine's Day to take advantage of a Topsail Island romantic weekend getaway. In fact, we even have several homes and condos to choose from that offer great specials for a weekend getaways. Guys, did you hear that? Hint hint, if you want to do something special for your loved one make sure to take advantage of everything fall has to offer at a great price.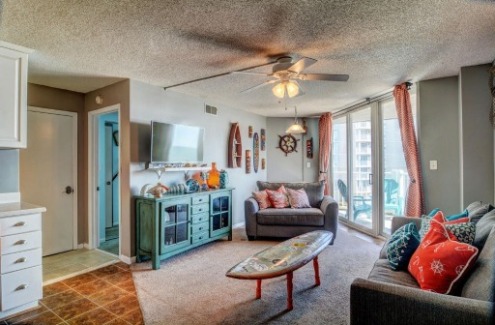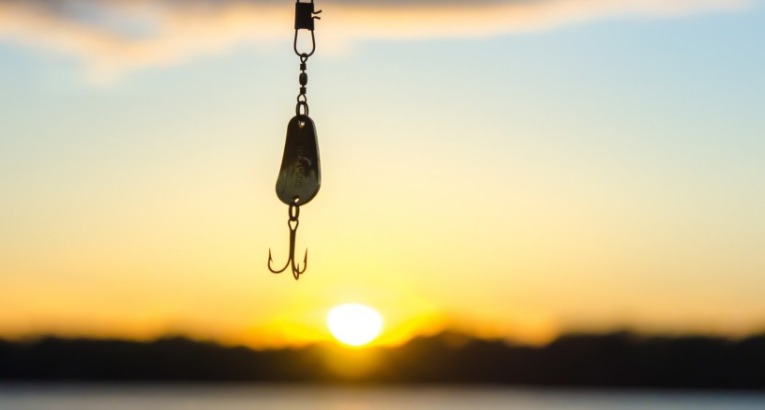 Enjoy Some Fall Fishing
Many fishing enthusiasts will tell you that the fall fishing season is one of the best times of year to fish along the North Carolina coast. Here on Topsail Island, you'll find yourself in the heart of a great fishing community. You can fish from shore by surf casting or bring your own boat. Of course, one of the most action filled ways to fish is by booking a charter. Charters offer a variety of fishing experiences from inshore to offshore. For more information on fall fishing, check our previous post: How To Enjoy Epic Fall Fishing On Topsail Island.

Autumn With Topsail Island
Started in 1988, The Autumn With Topsail Festival is held on the grounds of the Historical Society of Topsail Island and the Assembly Building which houses the Missiles & More Museum in Topsail Beach, NC. The festival features a juried Artists' and Crafts Court with over 100 regional artists displaying and selling their work. Enjoy exciting live musical entertainment, a variety of amazing food with beer and wine, games and rides for children, and much more!The event takes place on October 20-21. Tickets are $5.00 for Adults for one day and $8.00 for a two-day pass. To get to the event set your GPS for 720 Channel Blvd, Topsail Beach, NC. Don't forget while you are there to check out the Missiles and More Museum.

Hit The Beach
Folks often consider the beach to be a summer destination. However, for the true beach lover, each season offers a unique opportunity to enjoy the beauty of the beach and the ocean. Fall is no different. Sure you can't lay out in 90-degree sunny weather. However, what you can do is fish, take a walk, beach comb, do yoga, build a sandcastle, have a romantic evening under the stars, surf, paddle board... ok you get the picture. The best part of spending time on the beach in the fall is that there are no crowds and those fall temperatures on the North Carolina coast are simply perfect. Take advantage of this fall of extending your beach-going experience.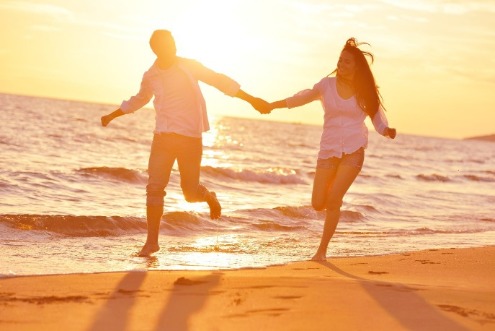 Are you ready for your Topsail Island fall beach vacation?All that is left to do is to give one of our friendly reservationists a call at 910-328-3400 or click the button below to book your fall beach vacation today.

Comment on this post!