How to Score Big with a Seafood Centered Super Bowl Party
Posted On Monday, January 23, 2017
---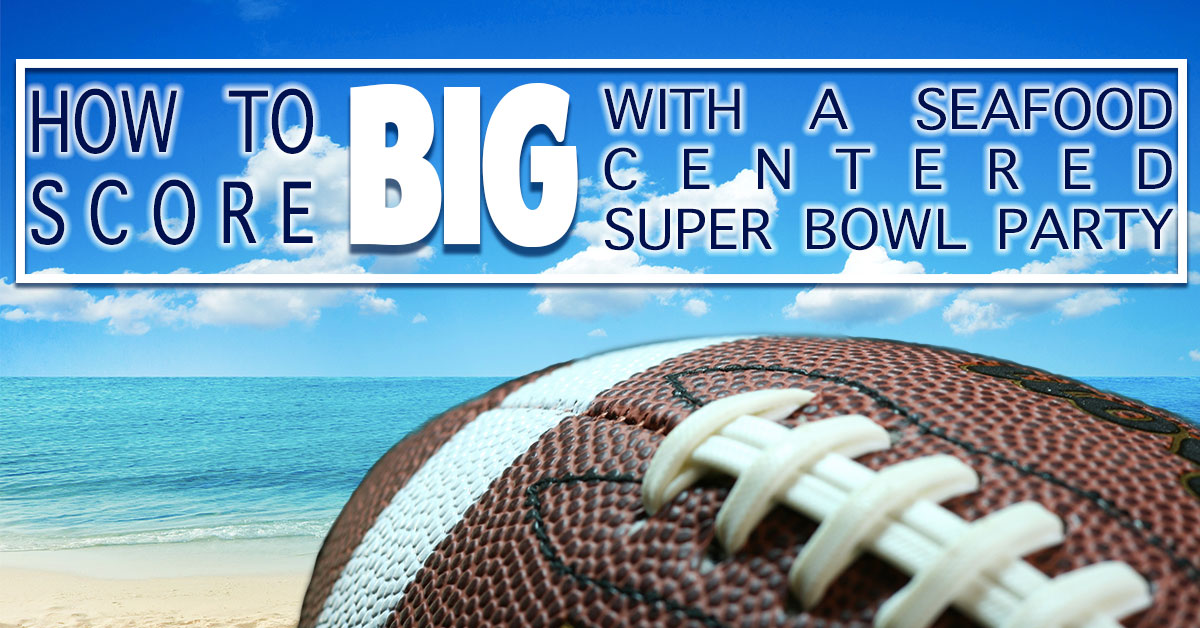 Just a few more weeks and it will be time for the nation's largest football event of the year...the Super Bowl. And everyone knows that Super Bowl is synonymous with SNACKS!!! Chips, dip, and Pigs in a Blanket will be on almost ever party menu. But why not WOW your football fans with something a little different, and exponentially awesome??
Plan a Super Bowl party menu centered around seafood. With heavy hitters like shrimp, oyster, crab, and fish...you can't go wrong. Plus, it is always a great time to support local resources, like fresh caught seafood right in Topsail area. Whether you are a local to Topsail Beach, visiting for a beach vacation, or many miles away (dreaming of the beach)...bring a element of coastal cuisine to your festivities.
The friendly folks at SeaShore Realty recommend Surf City Crab for all of your seafood market needs!! Fresh local seafood combined with several amazing Pinterest recipes makes for a party that will not be forgotten. Are you ready for some football?!
Spinach Parmesan Oysters
It is oyster season in eastern NC, so take advantage of this salty delicacy. Go Go Go Gourmet has a fantastic
Spinach Parmesan Oysters
recipe that is sure to be a crowd pleaser! If you have never cooked oysters before, don't let them scare you. Just remember to wash the oysters throughly with cold water before cooking.
Baked Crab Cake Bites
Mini crab cakes??? Yes, please! These bite sized pieces of seafood goodness have elements of sweet and savory. Crab cakes are traditionally very rich, so these Baked Crab Cake Bites, an option that is smaller in size, is a real treat.
Zesty Lime, Shrimp, & Avocado Salad
This Zesty Lime, Shrimp, & Avocado Salad is very similar to shrimp ceviche that can be found at many Mexican restaurants. It is an easy dish to prepare, and it is a Weight Watcher recipe!! Score! Locally caught shrimp are available nearly year-round in the Topsail Island area, so take advantage of this North Carolina sourced product. Serve with saltine crackers or tortilla chips.
Easy Fish Tacos
Pan seared fish with lime crema and avocado...all inside a soft tortilla shell...sounds amazing. If you want to serve something more like a meal for game day, then try these Easy Fish Tacos. The recipe calls for white fish, so fresh caught flounder is a great choice. It is very mild, and equally delicious.
Bubbly Hot Crab Dip
Popular as an appetizer in many restaurants, most people will agree that you can never go wrong with crab dip. However, we are throwing a flag on this Bubbly Hot Crab Dip recipe, because it calls for canned or imitation crab meat. Locals of eastern NC know that fresh is BEST! Most of our grocery stores...and all fish markets will have fresh jumbo lump crab meat for sale. We are famous for our blue crabs!
Guacamole Shrimp Bites
These little bite sized portions are sure to be a crowd pleaser! If guacamole isn't your thing, then you can try humus instead. The shrimp for these Guacamole Shrimp Bites can be prepared ahead of time, which will make game day prep a little easier. The guacamole however, needs to be made fresh so that it doesn't start to brown (avocado likes to do that). This delicious tip...along with a spicy kick...will give you a first down!
Easy Bacon Wrapped Scallops
Bacon Wrapped Scallops with Spicy Cilantro Mayo?? Yummy. Scallops are another seafood product that is fresh and locally available on Topsail Island. When you visit the fish market, be sure to specify if you want small Bay Scallops (like the ones pictured in this recipe) or larger Sea Scallops. Either way, this sweet delicacy is sure to be a fan favorite!
If you are new to idea of preparing seafood, we have an entire blog post dedicated to teaching you "Everything You Need to Know to Be a Seafood Shopping Pro". Whether you are planning the party of the year, or heading over to a friends house to watch the big game...you will be the CHAMPION with any of these easy and awesome recipes!
Which of these dishes would you grab first at a Super Bowl party? We would love to hear!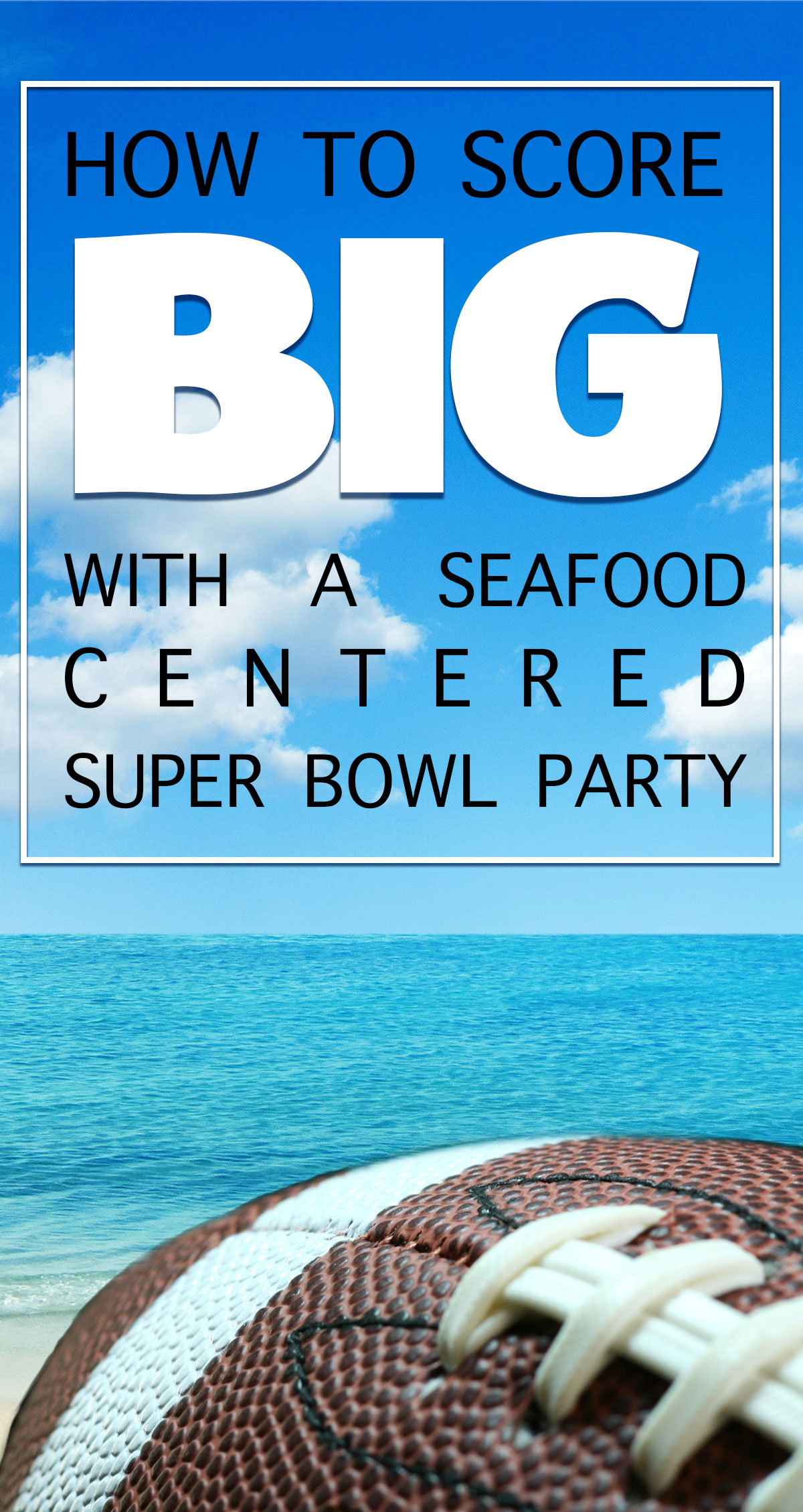 Comment on this post!