Inspire your Imagination for Summertime at the Beach with These 8 Beach Quotes
Posted On Monday, June 5, 2023
---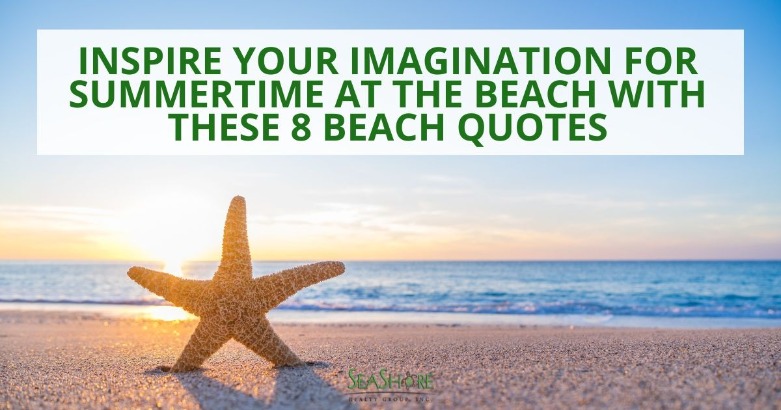 You'll love this blog if you love beaches, the ocean, summer, and quotes. Get eight quotes that will make you smile and remind you how amazing it is to be out in the sun at the beach. It is the perfect time of year to start thinking about summer fun, and these quotes will add to the spirit of making summer vacation plans and hanging out with loved ones.
It's also a perfect time of year to find your ideal vacation rental! If you're looking for the best place to stay, we have plenty of beautiful homes to browse, and book your stay today!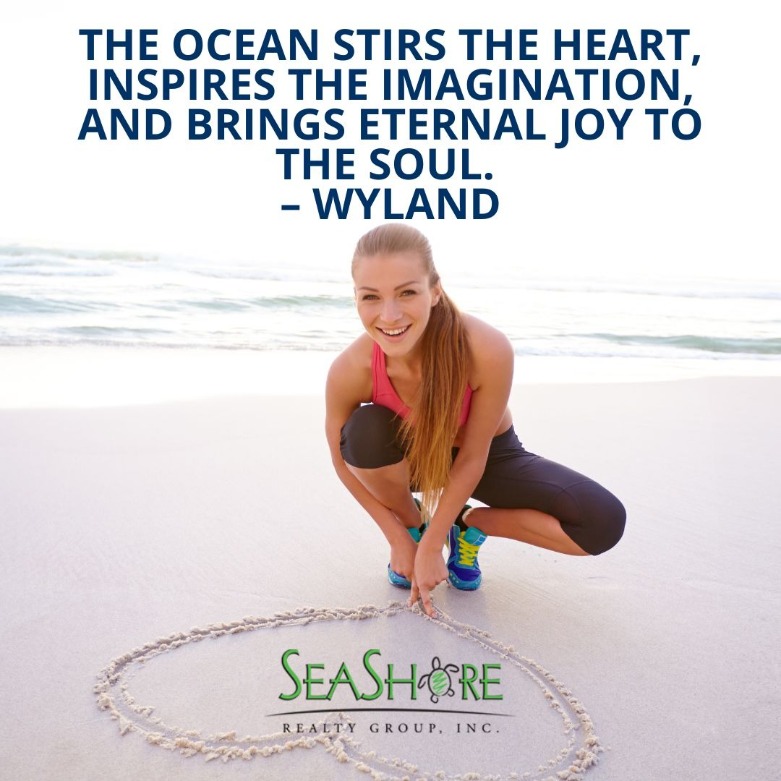 The ocean stirs the heart, inspires the imagination, and brings eternal joy to the soul. – Wyland
One of the best places to spend your time is the beach. It's a perfect place for everyone, but especially so for artists and authors. If you have a creativity block or need to rejuvenate your soul, get to the beach!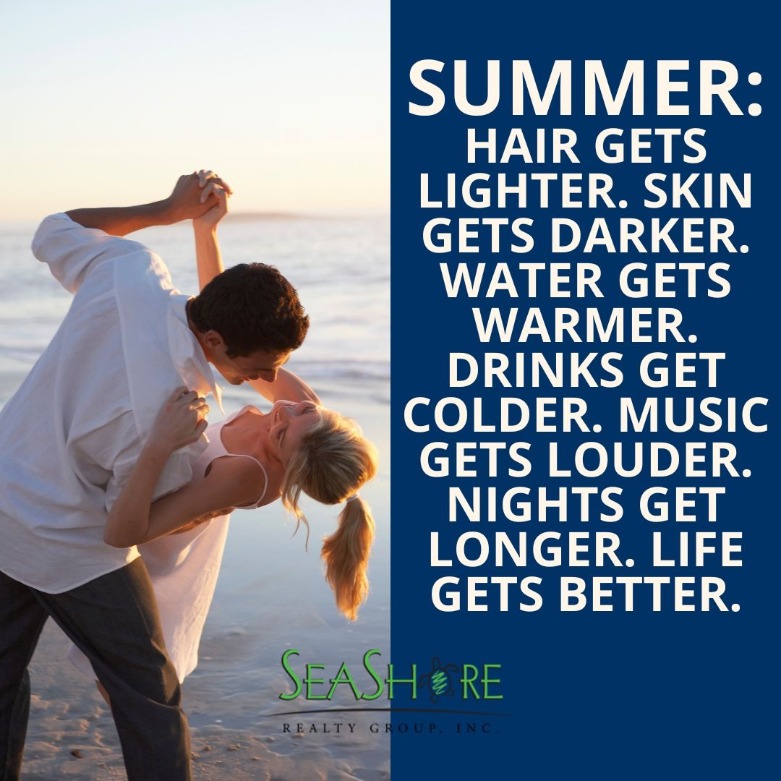 Summer: Hair gets lighter. Skin gets darker. Water gets warmer. Drinks get colder. Music gets louder. Nights get longer. Life gets better. – Unknown
It's a perfect time of year to let your hair down and let loose a little bit. It's an exhilarating feeling to let go and have fun.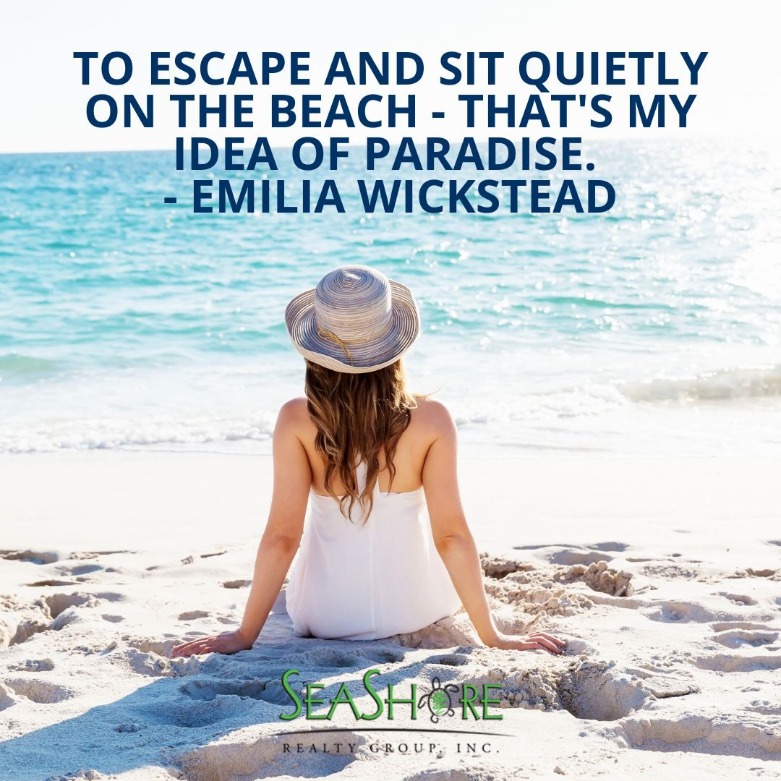 To escape and sit quietly on the beach - that's my idea of paradise. - Emilia Wickstead
Some people like to turn the music louder in the summer, and others want to turn up their inner world by being quiet. Both are great ways to enjoy the summer. And luckily the beach is big enough for both!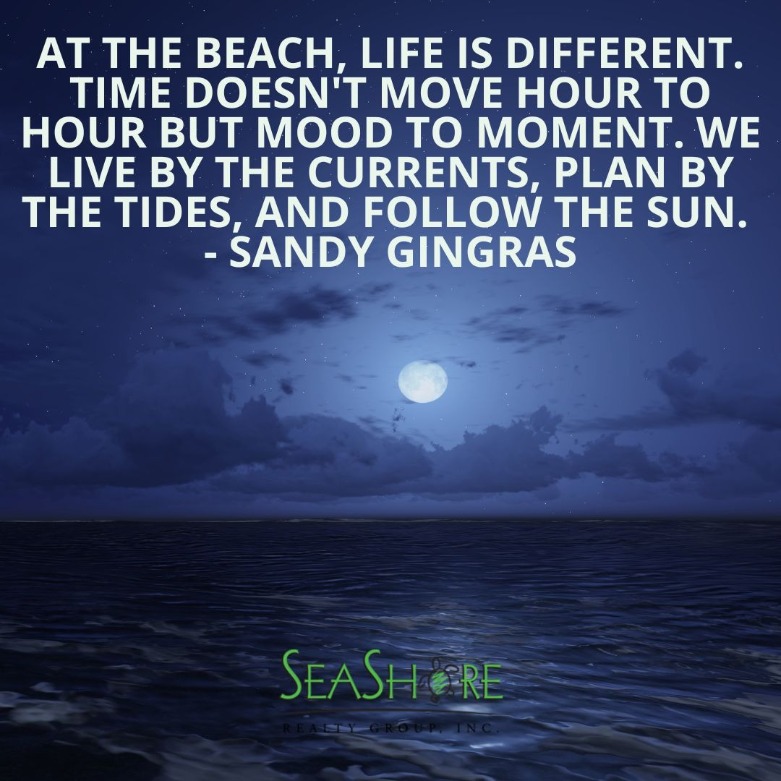 At the beach, life is different. Time doesn't move hour to hour but mood to moment. We live by the currents, plan by the tides, and follow the sun. - Sandy Gingras
The beach not only can make you feel like you're in between worlds, but it can also seem like time ceases to exist.
The ocean makes me feel really small, and it puts my whole life into perspective. – Beyoncé
The ocean is one of the planet's most significant and least explored areas. It puts a lot of things in perspective!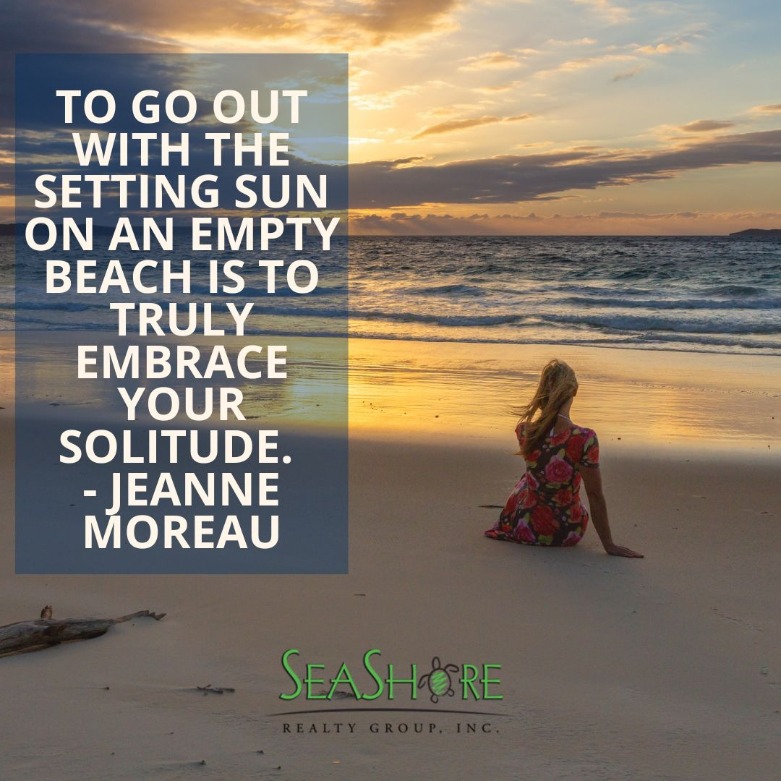 To go out with the setting sun on an empty beach is to truly embrace your solitude. - Jeanne Moreau
The cool thing about solitude is getting to know yourself more and discovering you're pretty amazing. If you want to get to know yourself better, sit and let the ocean talk to you until you see.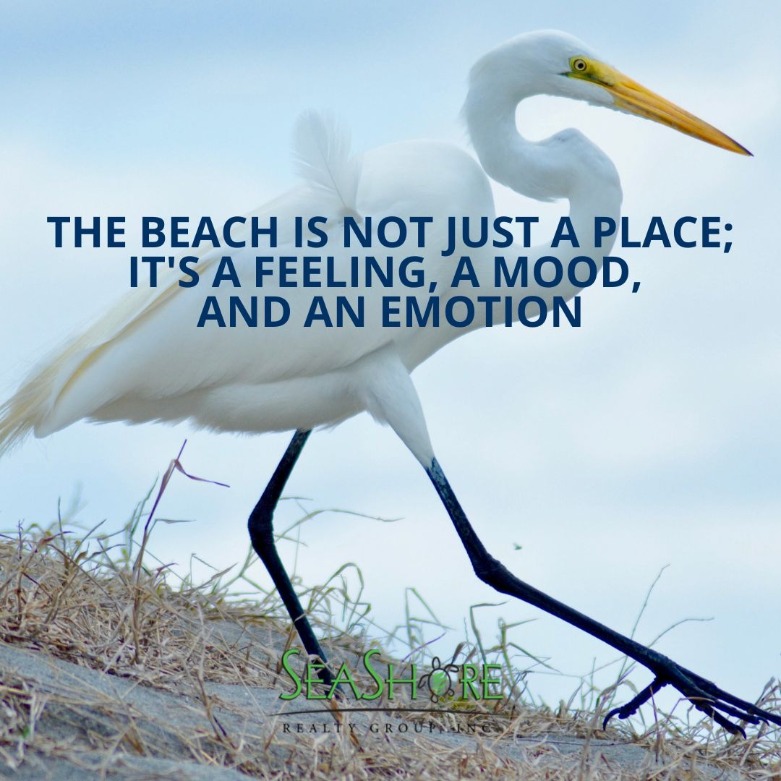 The beach is not just a place; it's a feeling, a mood, and an emotion. – Unknown
Sitting on the beach feels like it is an extension of yourself. As if it is speaking the deep, archaic things you have forgotten how to say.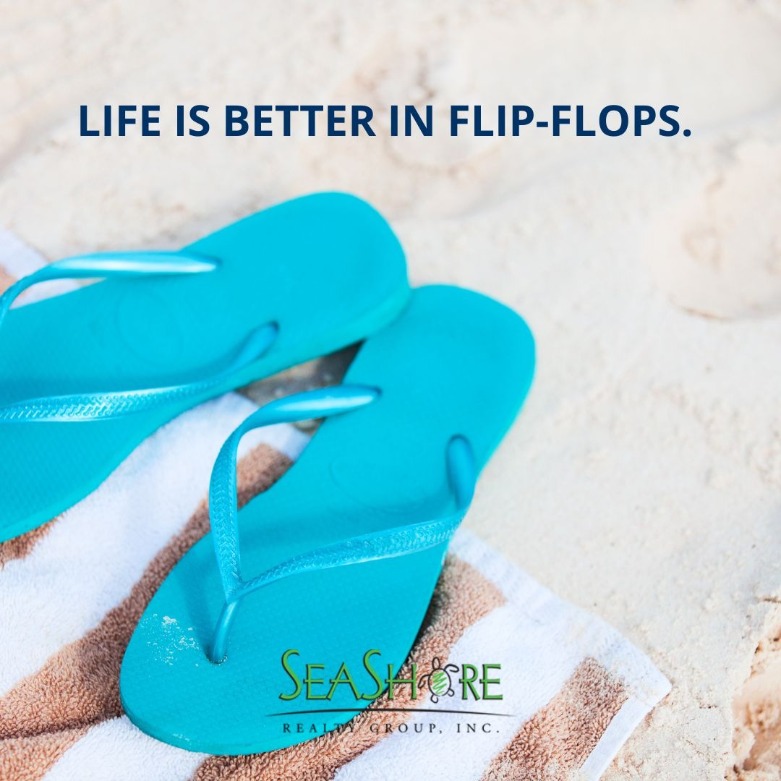 Life is better in flip-flops. - Unknown
Luckily you can wear flip-flops anywhere, but they are the most fun at the beach!
Check out our vacation rentals if you're looking for a convenient and stylish place to be with your family for your summer getaway. We have conveniently located vacation homes all over Topsail Island, and each has unique character, style, and amenities to make your vacation fabulous. Browse our selection, and don't forget to check out our specials and book a stay today!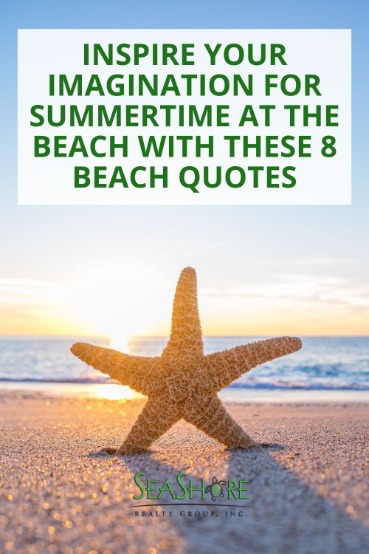 Browse our oceanfront rentals.
Make your summer vacation unforgettable with a rental right on the beach!
Comment on this post!