Now is the Perfect Time to Plan a Fall Beach Vacation
Posted On Monday, August 9, 2021
---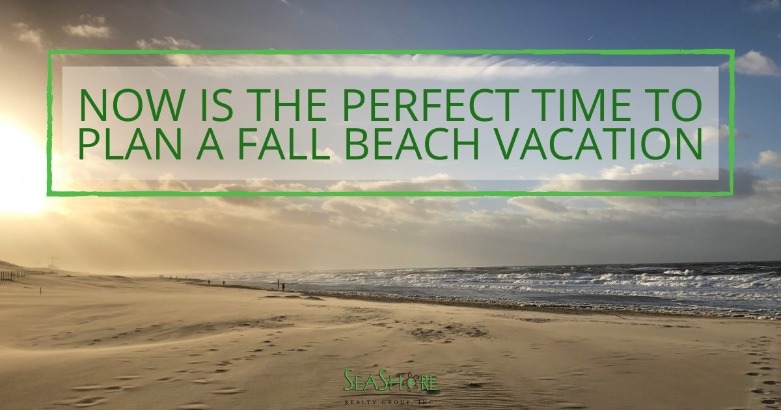 Fall is just around the corner, and it's one of the best times of year to visit Topsail Island. Fall beach vacations let visitors enjoy warm temperatures, fewer crowds, and fall events. This week we have everything you need to plan the ultimate fall vacation. Let's get started.

Find the perfect vacation home
No fall vacation can start without first booking the perfect vacation home. You've already chosen one of the most beautiful destinations on the North Carolina coast, Topsail Island, and we have the ideal home for your vacation. Our inventory features homes of all sizes – from condos to larger homes that are perfect for the whole family. All of our homes are well maintained, and feature all the amenities you want. There are two easy ways to book a vacation home with Seashore Realty: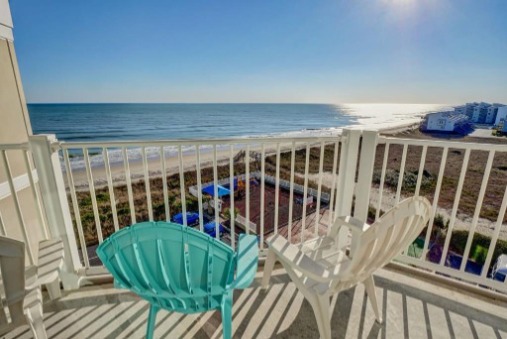 1. Give us a call
When you call Seashore Realty, you'll be greeted by one of our friendly reservationists. One great advantage of calling Seashore Realty is you are immediately put in touch with our dedicated and knowledgeable staff who are here to make sure you have the ultimate Topsail Island beach vacation. Need the number? Call today at 910-328-3400.

2. Book online
Want to book your fall vacation from the comfort of your office? We can't think of a better way to spend time at work. Booking your Topsail Island beach vacation has never been easier with our secure and user-friendly website. Our site allows you to search based on several parameters, including amenities, location, size, and availability. So go ahead, click here, and begin your fall vacation planning now.
Enjoy awesome fall events
A fall beach vacation on Topsail Island includes plenty of great family-friendly events. This year there are loads of fun things happening around Topsail Island. One such event is the Spot Festival: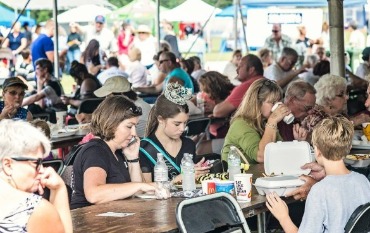 NC Spot Festival
Since 1963 the NC Spot Festival has been an area event that visitors and locals alike have loved. The NC Spot Festival is a two-day event that benefits the local fire department and Pender County Schools. But, let's get to the fun stuff.

For more information about the NC Spot festival Click here.
This year's event will be held November 6-7, 2021.
Great weather
Fall is special time of year on the North Carolina coast. Whether you are looking to play a round of golf or just relax on the beach, temperatures are spectacular all through October and even November. Another fun fact: the Atlantic Ocean (unlike the Pacific) maintains much higher water temperatures well into late summer and early fall. In short, we all love September and October on Topsail Island.
Fall Fishing is incredible
Many fishing enthusiasts will tell you that the fall fishing season is one of the best times of year to fish along the North Carolina coast. Here on Topsail Island, you'll find yourself in the heart of a great fishing community. You can fish from shore by surf casting or bring your own boat. Of course, one of the most action filled ways to fish is by booking a charter. Charters offer a variety of fishing experiences from inshore to offshore. For more information on fall fishing, check our previous post: How To Enjoy Epic Fall Fishing On Topsail Island.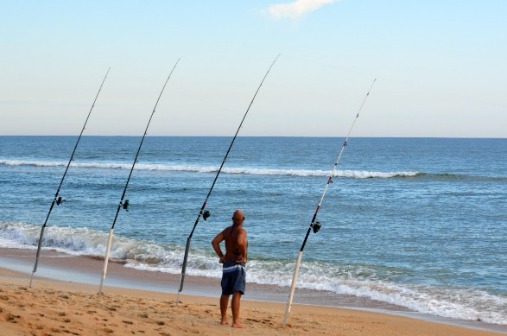 The last thing you need to do is give one of our friendly reservationists a call at 910-328-3400 to book your perfect beach vacation home, or click the button below to explore our fantastic inventory.

Comment on this post!