Now is the Perfect Time to Rent an Oceanfront Vacation Home
Posted On Sunday, August 23, 2020
---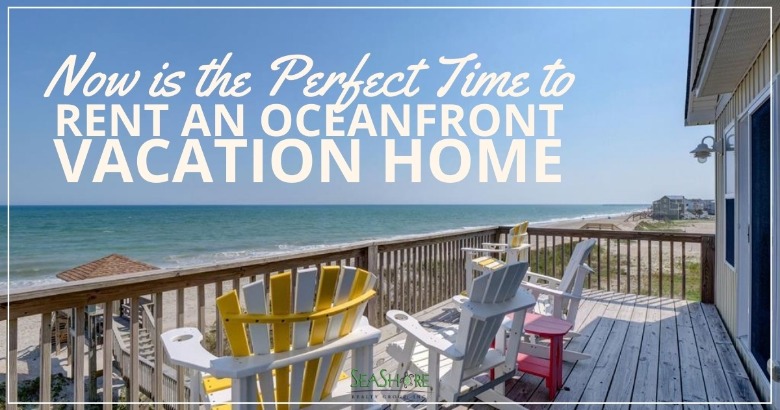 It seems like 2020 has been, to say the least, one for the record books. If you are like many people you could probably use a vacation. They say every cloud has a silver lining. With many schools having delayed their start or having virtual classes the window to take a family vacation just got a little bigger. But how do you take advantage of this change? Easy, pack up the kids, fold up the laptop and head to the beach and what could be more relaxing than sitting on the deck of one of our oceanfront homes? We can't think of anything better either. This week we have everything you need to know to book and plan a late season vacation in one of our oceanfront beach homes.
Find the perfect home
Did you know that we have over 85 oceanfront homes to choose from? That makes Seashore Realty your "go to" real estate company for your next Topsail Island beach vacation.
Need help finding the perfect oceanfront home? Take a moment to check out our easy to navigate and secure website. With a few taps of the keys you'll be looking at all the best of Topsail Island.
Imagine that could be your view with just a few clicks of the mouse!
Click here to see our current inventory of oceanfront homes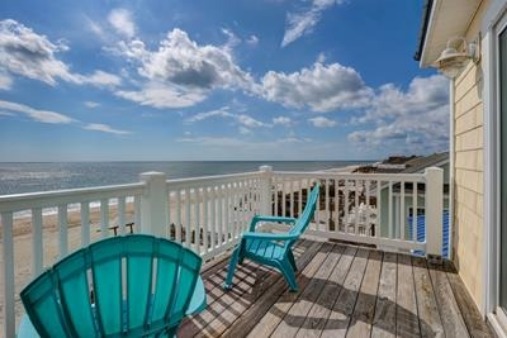 Three reasons to rent an oceanfront vacation home
1. Best view on the island- There is simply no better view than that of an oceanfront home. Imagine sitting on the deck pictured above, watching the waves roll in over the shore, a cup of coffee in hand or your favorite novel. For most of us it sounds like paradise. Let your worries drift away with an oceanfront vacation rental.

2. Easy access to the beach-Forget driving your car to a beach access. With an oceanfront home you just open the door, kick off the flip-flops and you'll be splashing in the water in a few seconds. This is the perfect arrangement for those with kids or those who just love to be on the beach.
3. We could all use some fresh air-It's important to think about your health and well-being, particularly in this time of Covid-19. Many experts say getting fresh air is a key to good health.
How to have school and vacation at the same time
We normally think of oceanfront homes for use exclusively as vacation destinations. However, right now with delayed school starts, virtual schooling and other modified forms of school calendars being the norm you can mix vacation and still have the kids in school. Here's how.
1. Rent a home with Wi-Fi. Most schools are using some online education resources. Having a good internet connection is key. Most of our homes have Wi-Fi. If you need help finding one that does have Wi-Fi feel free to give us a call or use our filter when searching for your vacation home.
2. Plan ahead by bringing what ever supplies you might need. Maybe the kids need headphones for Zoom meetings or chats with teachers. If you need to bring a scanner or some other technology to help the kids with their school work it is important to have it before you get to Topsail Island.
3. Set up a schedule for the kids. A schedule helps the kids (and parents) plan their day. They'll know what the expectations are regarding school work and when they can switch to vacation mode.
Plan a weekend getaway
Did you know that starting September 3, our bookings include opportunities for shorter weekend getaways? If you are just looking for an easy weekend trip to one of North Carolina's premier beaches than look no further than our weekend getaway options. We have lots of great homes and condos to choose from all at a shorter and less expensive visit to Topsail Island.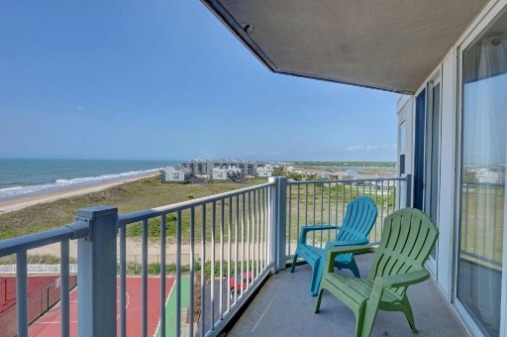 Now is the perfect time to book a late summer or early fall beach vacation. The weather here on Topsail Island is perfect, the water is warm, and we have loads of great oceanfront homes to choose from. Give us a call today at 910-328-3400 or click the button below to see our current inventory of vacation homes.
Comment on this post!