Six Blissful Ways that Couples Can Enjoy a Topsail Island Vacation
Posted On Monday, July 2, 2018
---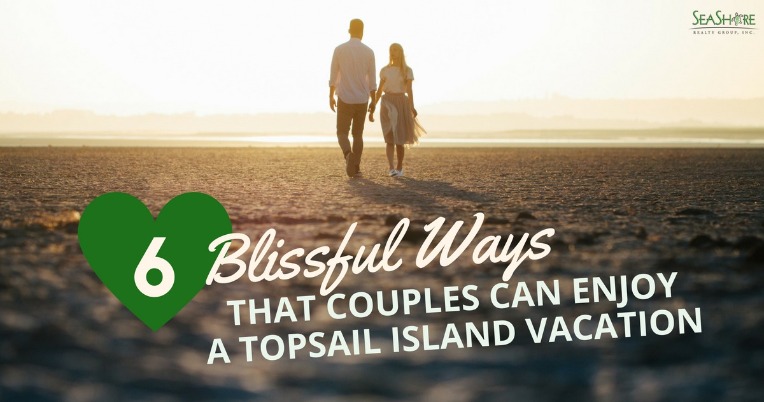 Life is busy and getting away to spend quality time with your significant other is a meaningful way to stay connected, recharge, and add a little romance into our busy lives. Topsail Island is the perfect place to get away from it all. Let the kids stay with the in-laws, turn off the cell phones, forget the work emails, and allow yourself to drift into the slow and calming rhythm of island life. This week we have six of the best ways to have a blissful Topsail Island beach vacation experience.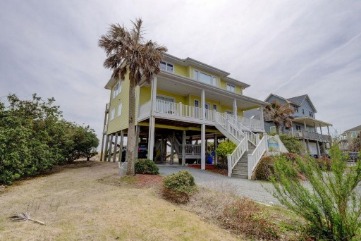 1. Enjoy Your Vacation Home
Sometimes the simplest things are the most blissful. Splurge on a Topsail Island oceanfront home. Enjoy stepping out your door and onto the beach. Sit by your private pool and sip coffee from your deck with your loved one as you watch the waves roll in over the beach. Our vacation homes all feature great amenities like flatscreen T.Vs., well-appointed kitchens, hot tubs, and pools. You don't ever have to leave you'reTopsail Island beach vacation home to find bliss.

2. Have An Adventure
For those adventure loving couples, Topsail Island is the perfect place to vacation. From learning to surf, bike adventures, deep sea fishing or even learning to standup paddleboard together. Everything is here for you, not only to spend some quality time together but also do so in an adrenaline-pumping fashion.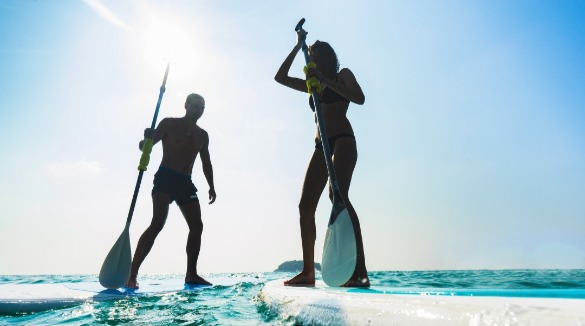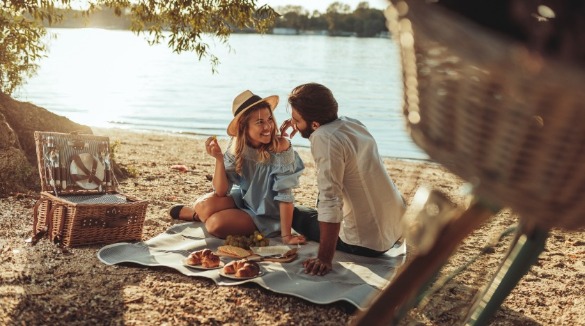 3. Plan Surprises
Surprises never get old and incorporating unexpected elements throughout your Topsail Island vacation is a fun way to restore your romantic bond with your partner. These can be small gestures like breakfast in bed or more extravagant ones such as a private beach picnic, or even plan an adventure.

4. Stroll The Beach and Piers
Taking a romantic stroll on the beach and ending up at one of Topsail Island's piers is both romantic and a way to keep that youthful spirit of yesteryears. Topsail is lucky because each town has a fishing pier. Don't worry, you don't have to fish to enjoy the piers. There is just something blissful about being on them. The
Seaview Pier
is located in North Topsail Beach, the
Surf City Pier
is right in the heart of the island, and the
Jolly Roger Pier
is in Topsail Beach towards the southern end of the island.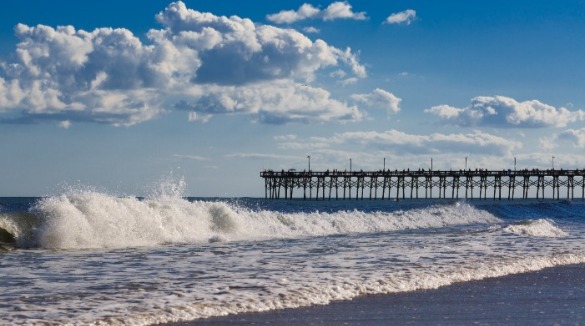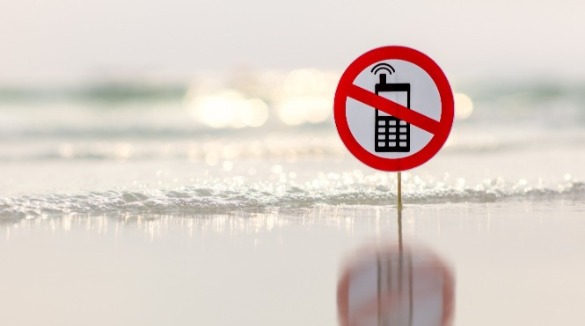 5. Disconnect To Reconnect
Let's face it, we are all a little too obsessed with technology. When you are on your Topsail Island beach vacation, it's important to be present with your partner. After all, you're trying to have a romantic vacation. Being on your phones and other devices takes away your attention from each other. Switch off your phones and TVs at night in order to enjoy conversation, quality time together, or even just listening to the soothing sounds of the ocean. Once you return home, you'll cherish these quiet moments you savored together.

6. Hit The Spa and Yoga Class Together
Relax together with a spa and yoga day.
Inis Spa
proudly offers conscious treatment that goes beyond pampering for the mind, body, and spirit. Massage, facial, and reflexology are just a few featured services available at Inis Spa. Who wouldn't love this? After or before your spa treatment, hit up a yoga class.
Seaturtle yoga
is the perfect place to get a great workout and de-stress together. Classes are reasonable, and from experienced to beginner you'll have a great time.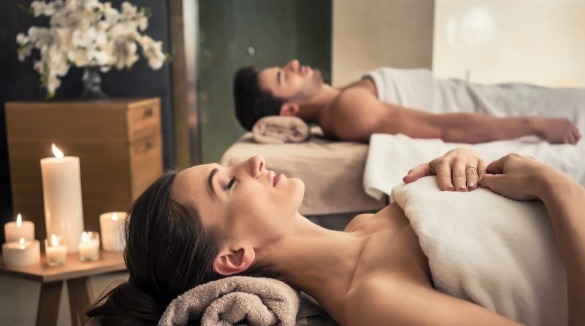 Still need to find that perfect Topsail Island beach vacation home? We have lots of great homes still available for this summer. Don't forget to check out our last-minute deals. Our friendly reservationists are standing by (910) 328-3400 to help you find just the right place for you and your significant other. Of course, you can always click the button below and start planning your vacation today.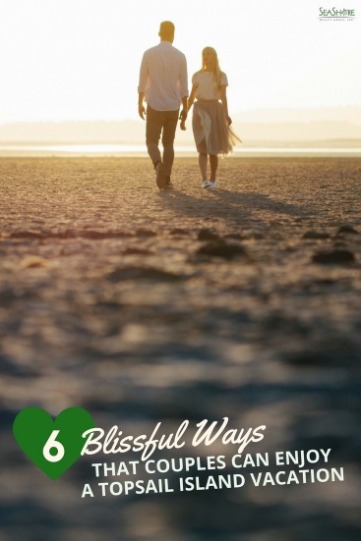 What's your favorite thing to do as a couple on Topsail Island? Leave us a comment below.
Comment on this post!