Try These 5 Bars with Live Music, Karaoke, and a Whole Lotta Fun!
Posted On Monday, August 21, 2023
---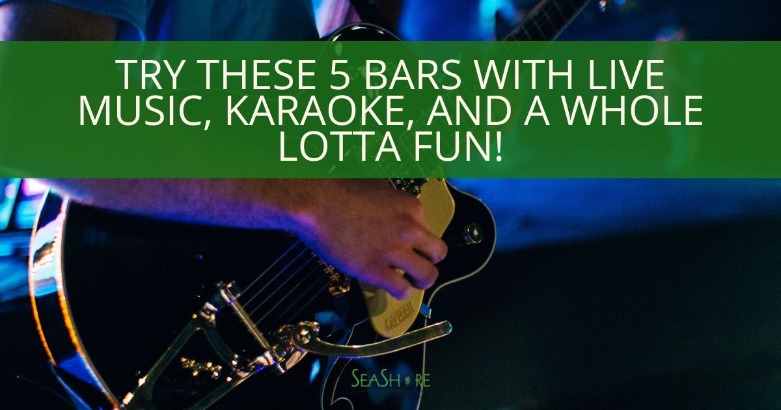 Topsail Island is a perfect vacation spot on the coast of North Carolina, offering pristine beaches and a lively bar scene. From Surf City to Sneads Ferry, Topsail Island bars like The Trailer Bar, and Rick's Restaurant & Sports Bar offer entertainment options ranging from karaoke nights to trivia and live music performances.
With outdoor seating areas, drink specials, and casual vibes, these bars create a fun and friendly nightlife atmosphere. Whether you want to show off your singing chops at karaoke, rock out to local bands, or cheer on your favorite sports team, Topsail Island has a bar for you. And if you're looking for accommodations, browse SeaShore Realty's fantastic selection of vacation rentals on Topsail Island!
The Trailer Bar
This popular bar in Surf City is a lively spot with a sprawling outdoor area perfect for soaking up the sunshine. With string lights, the outdoor seating creates a festive atmosphere for karaoke, live music, and drinking from the bar's extensive list of craft brews and cocktails.
And the bar's drink specials, pool table, clean bathrooms, plenty of parking, and lively local crowd make it a fun and affordable nightlife option in Surf City. The Trailer Bar offers plenty of entertainment in its welcoming outdoor space. This Surf City staple's laidback, casual vibe makes it a favorite gathering place for locals and visitors alike.
Lo-Re-Lei Pub & Grill
This pub and grill in Sneads Ferry is a lively spot for DJing, karaoke, live music, and ice-cold drinks. With a menu of burgers, seafood, and more, it's a great place to grab a bite while enjoying the entertainment!
The outdoor area is strung with lights for a festive vibe during karaoke contests, dance parties, and live performances. Lo-Re-Lei's also hosts pool and dart tournaments for some friendly competition. The welcoming atmosphere makes it a favorite hangout on Topsail Island.
Rick's Restaurant & Sports Bar
Rick's in Sneads Ferry offers trivia nights, karaoke, and plenty of TVs for sports. With a menu of delicious burgers, seafood, and more, it's a great spot to enjoy a meal while testing your trivia knowledge or enjoying live music.
The multiple TVs make Rick's a top choice for watching sports games with friends. From holiday parties to trivia face-offs, Rick's provides reliable food, drinks, and entertainment. And every Monday is Military Monday, where Military Friends can get a 10% discount!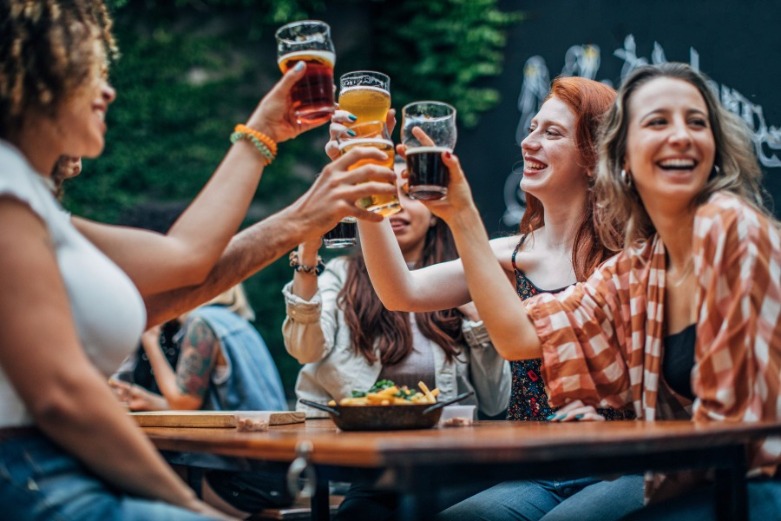 JM's Place Pub
JM's Place in Surf City is known for its live music from local bands, karaoke nights, and open mic nights, and is also a great place for darts or pool tournaments. They have an excellent selection of wine, well, and draft. JM's Place Pub offers a lively atmosphere with quality food and entertainment options, from fundraisers to holiday bashes.
10th Street Bar & Grill
With live music, sports on TV, and outdoor seating, 10th Street Bar & Grill in Surf City offers entertainment options aplenty. The menu features burgers, sandwiches, salads, and appetizers to fuel your night out. Local bands take the stage while multiple TVs broadcast sports games inside.
The outdoor area glows with string lights for an inviting atmosphere. You can even join in on fun times like karaoke and various events like corn cookoffs and pasta salad contests to test your skills. If you love having fun, check this bar out for a memorable night!
With bars known for hosting lively karaoke nights, dance parties, trivia competitions, and live music, Topsail Island offers entertainment options aplenty. Staying at one of SeaShore Realty's beach house rentals ensures you'll be close to all the bar action while enjoying amenities like multiple bedrooms, fully-equipped kitchens, and oceanfront decks.
After late nights out at spots like The Trailer Bar and JM's Place Pub, you'll love returning to the comfort of a beautiful beach home rental where you can unwind and relive all the fun with friends and family. SeaShore Realty's rentals provide the ideal home base for an unforgettable coastal vacation with direct beach access, top-notch amenities, and proximity to Topsail Island nightlife.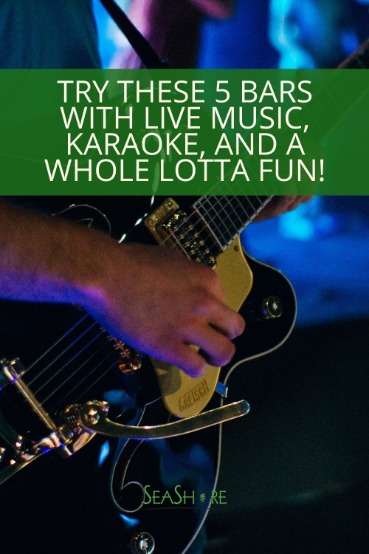 Grab a great breakfast after a great night of live music.
Pick from seven amazing restaurants on Topsail Island!
Comment on this post!