Try 7 of the Best Breakfast Restaurants on Topsail Island
Posted On Monday, May 15, 2023
---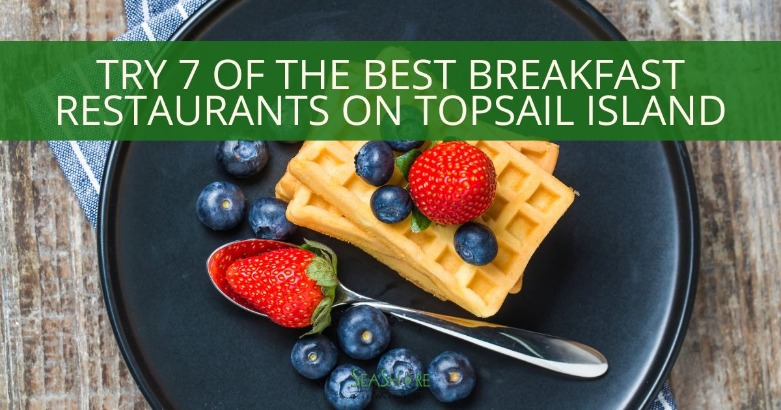 Enjoying a delicious breakfast at a restaurant while on vacation is a delight everybody should try at least one day while on Topsail Island. There are so many great restaurants here that you'll surely find one perfect for you and your family. We have a variety of breakfast restaurants, from fine dining with mimosas to places where you can grab something on the go, like bagels or donuts! Browse our list of seven of the best on the island and find your favorite!
And if you're looking for a great place to stay on your beach vacation to Topsail Island, browse our vacation rentals. We have many gorgeous homes offering fantastic amenities, plenty of space to enjoy yourself, and stunning ocean views!
In 1952 this restaurant started as Warren's Soda Shop and became The Beach Shop and Grill in the 70s. They specialize in farm-to-table and a fresh seafood menu. Along with desserts made from scratch, they also serve craft cocktails and wine. They offer a brunch menu of items like crab & shrimp toast, chicken and waffles, a PB&J burger, and several other delicious dishes to choose from!
Sears Landing Grill and Boat Docks
Sears Landing is right on the water of the Intracoastal Waterway, making it a little unique to other breakfast restaurants on this list. You can drive your boat up to their docks, making breakfast a morning adventure. Dine inside or out on the patio for a gorgeous water view and friendly atmosphere.
They serve combination plates, French toast, breakfast sandwiches, omelets, and a la carte items. Enjoy coffee or mimosas and other beverages and cocktails. Breakfast is available from 8 am – 11 am daily.
If you want a more casual place to eat, Diver Surfside Café is a newer restaurant in the area. It offers all the regular specialty coffees of a coffee shop, like Americano, lattes, Caramel Macchiato, and more. But they also have breakfast items like avocado toast, breakfast burritos, acai bowls, and refreshing smoothies!
No matter what time of day you visit The Daily Grind, you will love it. They mainly serve quick breakfast and dessert items like donuts, a breakfast sandwich, bagels, muffins, oatmeal, and yogurt.
But you can also decide on various hot and cold drinks like specialty coffees, hot and cold tea, chai, and healthy smoothies! It's a great place to hang out and socialize, and if you love their coffee, you can purchase your own bag. You can stop by for wine, beer, and live music in the evenings!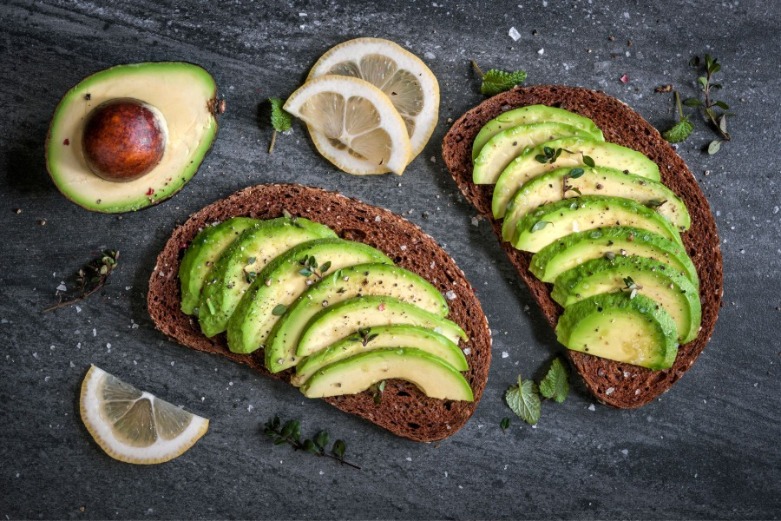 Eat breakfast at the Seaview Pier Restaurant and then stroll out on the pier to catch some breathtaking morning-hour views of the Atlantic Ocean. Their breakfast menu includes items like the Hobo Sandwich, egg plates, omelets, pancakes, waffles, and other traditional American dishes.
Every day you can get a fresh-made bagel at the Sunrise Bagel Co. From plain to Asiago and blueberry to chocolate chip, they have a wide variety of bagels to choose from. Eat them plain, add sweet or savory cream cheese, or make it into a mouthwatering bagel sandwich! If you love bagels, you will love this bagel lover's dream breakfast spot.
Daybreak Donuts Surf City
Every good list of breakfast spots has a donut shop somewhere on the list! And Daybreak Donuts will not disappoint. They not only have a great list of original flavors like Banana Cream Pie, Death by Chocolate, Bacon Bomb, and Simple & Plain, but you can also pick your own glaze and toppings to create your own version!
Come to Topsail Island for your next beach vacation, and you can try every one of these delicious breakfast options. You can get to know the friendly staff at all of them and make unforgettable memories.
You are sure to fall in love with them just as we have! And if you're looking for great places to stay while you're here, check out our vacation rentals. We have beautifully furnished homes with fully equipped kitchens and gorgeous ocean views. Browse for your favorite and book a stay today!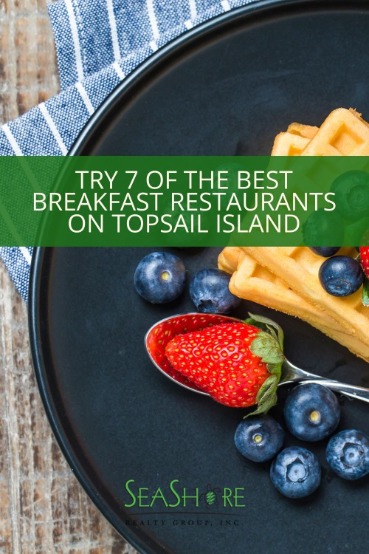 After Breakfast you can shop for gifts and souvenirs at these lovely shops!
5 Topsail Island Gift Shops That Will Leave You Delighted.
Comment on this post!