Uncover Topsail Island's Charm with These Top 10 Fall Beach Activities
Posted On Monday, October 16, 2023
---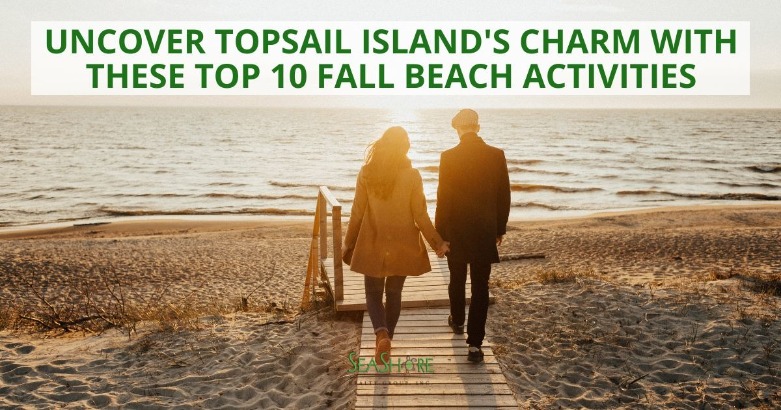 If you're seeking things to do on Topsail Island this fall, you're in for a treat! As the crisp autumn air graces the Atlantic shore, a myriad of beach activities unfold. Before diving into the top 10 fall beach activities that make Topsail a haven of adventure, ensure your comfy stay by browsing our vacation rentals. Now, let's uncover the many beach excursions awaiting you this fall!
Pet-Friendly Beach Walks
Fall on Topsail Island is a pet lover's delight. Starting October 1st, leash laws are relaxed, allowing your furry friends to explore the beach off-leash. It's an ideal time to enjoy the beach with your pets without the summer crowds. Morning or evening strolls along the shore become more enjoyable with mild temperatures. For a comfortable stay with your pets, explore SeaShore Realty's pet-friendly rentals to find the perfect accommodation.
Sunset Beach Yoga
Fall sunsets on Topsail Island are a spectacle, providing a transcendent backdrop for beach yoga. The cooler temperatures and smaller crowds make it the perfect season to stretch and meditate by the shore. The rhythmic sound of waves enhances your yoga practice, creating a calming environment. It's a beautiful way to connect with nature, making your vacation a rejuvenating experience.
Fall Fishing
Fishing on Topsail Island during the fall is a cherished pastime. The cooler temperatures and a variety of fish promise a rewarding fishing experience. Whether you choose to fish from one of the island's piers, like Surf City Pier, or prefer surf fishing along the shore, the thrill of the catch is invigorating. Remember to learn about local fishing regulations before heading out.
Beachcombing
Beachcombing on Topsail Island is a tranquil activity that becomes more rewarding in the fall with fewer crowds. The shoreline is a treasure trove of seashells, sea glass, and other oceanic gifts waiting to be discovered. The best time for beachcombing is during low tide when the ocean reveals its hidden bounties that make beautiful souvenirs of your coastal getaway.
Kayaking and Paddleboarding
The calm waters of fall are ideal for kayaking and paddleboarding on Topsail Island. Glide through gentle waves at sunrise or paddle under the soft glow of sunset for a peaceful experience. Explore serene backwaters or venture into the open sea for a more challenging paddle. Rentals are available locally at North Topsail Surf and Paddle, making it easy for everyone to enjoy the water and experience Topsail from a unique perspective.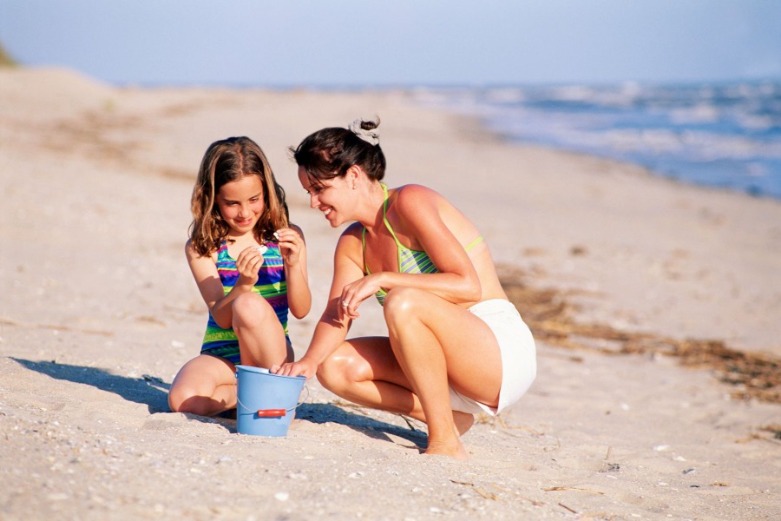 Photography
Fall on Topsail Island paints a picturesque scene for photography enthusiasts. Capture the golden sunsets, serene beaches, playful dolphins near the shore, or the silhouettes of fishing piers against the vibrant evening sky. Whether you're a professional photographer or someone capturing moments on a smartphone, Topsail Island's fall scenery is a canvas of photographic opportunities.
Bird Watching
With autumn's arrival, Topsail Island becomes a bustling stopover for migratory birds. The variety of birds visiting the island is a sight to behold. Equip yourself with binoculars and set out to local birding spots. Whether you're a seasoned birder or a casual observer, the avian spectacle provides a unique way to appreciate the changing seasons.
Picnics on the Beach
As the leaves change color, picnics on Topsail Island's beaches offer a different kind of joy. The autumn scenery adds a cozy touch to your outdoor meal. Pack a picnic basket with warm beverages and your favorite snacks, find a quiet spot on the beach, and enjoy the crisp fall air as you dine alfresco.
Fall Beach Volleyball
The refreshing autumn weather is perfect for some beach volleyball with the family. It's a fun way to bond, stay active, and enjoy the beach all at once. The laughter and camaraderie shared over a friendly match will surely be one of the memorable moments of your vacation.
Explore Your Creativity
The fall colors and sunsets on Topsail Island are a captivating muse. Whether sketching, reading a good book by the waves, or painting picturesque landscapes, autumn offers a tranquil setting to unleash your creativity.
Topsail Island's tranquil beaches make for a memorable autumn retreat. Each activity on our list offers a unique way to embrace the island's natural beauty. As you plan your fall getaway, consider SeaShore Realty's vacation rentals to find the perfect home base from which to explore all the island has to offer.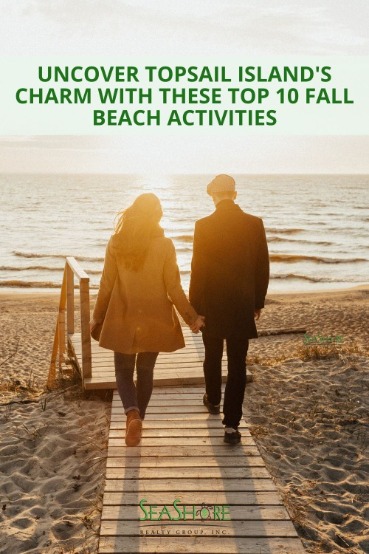 Looking for evening activities? Check out live music and bars on Topsail!
Bars with Live Music, Karaoke, and a Whole Lotta Fun!
Comment on this post!