10 Things Every True Beach Lover Knows
Posted On Monday, June 8, 2020
---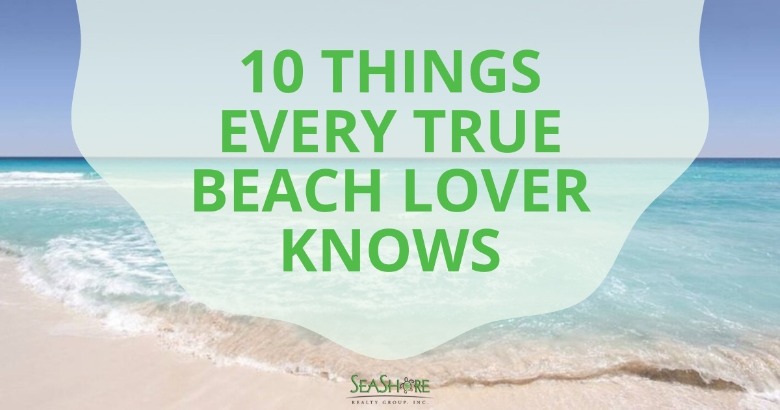 Summer is here, and it is time to head to the beach. For beach lovers, anytime of the year is a great time of year to go to the beach. There are lots of things that beach lovers know to be true about their favorite destination. One thing that visitors to Topsail Island know is that Seashore Realty is your Topsail Island vacation expert. We have a huge selection of vacation homes and years of experience making your family's vacation dreams come true. If you've never been to the beach, here are ten reasons why all beach lovers think the beach is so great.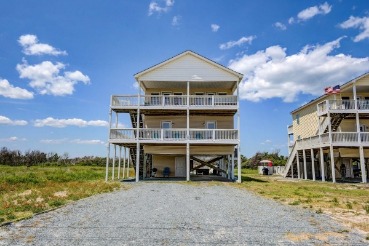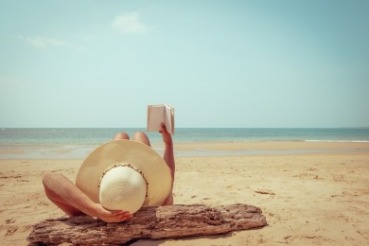 The beach is the best free show on earth
Taking a beach day is almost always going to fall well within your budget—that is, if you bring your own food and don't have to pay for parking. Build sand castles, splash in the waves, look for animals, collect seashells, or just take in the view. We know, we know: some beaches have park entrance fees, but it's still cheaper than a trip to an amusement park.

Beach towns are the best towns
There's a special beach town feeling that makes them feel like vacation the minute you step foot on their salt-whipped streets. Whether you find yourself in Surf City, Topsail Beach, or North Topsail Beach all of your favorite beach towns have their own distinct charm. Grab taffy or fudge from the candy store, wander down the beach, or grab an ice cream cone and watch the waves crash on the shore.
The beach is an ever changing landscape
Part of the allure of the beach is that it is never the same place twice. Thanks to the pull of wind, tides, and waves, the coastal landscape is constantly changing. No matter how often you visit it always looks different, which is why walks on the beach rarely feel repetitive.


Sunrises and sunsets are better on the beach
Early mornings (and sunset) are always better on the beach. Whether you're taking an early morning walk on the shore in Malibu or joining in the nightly sunset celebration in Key West, there's no better place to watch the sunrise or set than the beach. As beach lovers know, the water's edge is the frontline to all the sun-meets-shore action.

Beach hair is the best hair
There's some magical elixir in the sun, salt, and wind that makes almost everyone's hair look better. That's why there are so many styling products out there that try to replicate the effects of a day on the beach. The best way to get beach hair, though, is to actually spend the day out on the sand.

Sea glass is magical
During a walk along the beach, everyone becomes an amateur seashell collector. Beachgoers know, though, that the real prize is sea glass—those wave-and-sand smoothed colorful baubles that show up on the shore on lucky days. In short, sea glass is like the four-leaf clover of shell collecting. It may not bring good luck, but it will definitely brighten your day.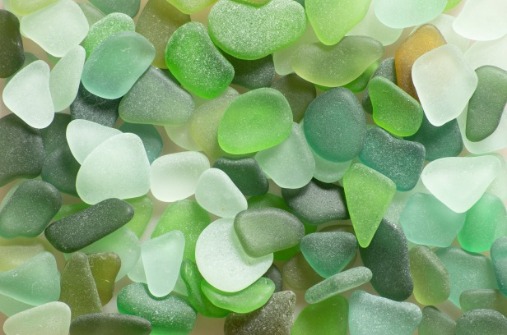 Life is better in flip-flops
Who needs shoes when you can wear flip-flops everywhere. Let's face it... there is something about life in flip-flops that is just better. It is a symbol that relaxing days, cool breezes, and the soft sound of the ocean isn't far away. Slipping on those flip-flops is a sign that your vacation has begun and all the worries of work and your daily life (at least for a little while) drift away like sand in the wind.
People who leave trash on the beach are the worst
It is hard to believe in this day and age that people still litter, but it does happen. I think we can all agree that people who leave trash on the beach are the worst. Topsail Island prides itself on its pristine beaches. When you head to the seaside, pack out what you pack in and try to pick up at least one piece of trash on your way off the beach. Help us keep Topsail Island beautiful.

Are you ready to book your 2020 Topsail Island beach vacation? If you are, we have a great selection of vacation homes to choose from. No matter the size of your party or where you want to be on Topsail Island, we have the perfect home. Give us a call today at 910-328-3400 or click the button below to see our current inventory.
Comment on this post!