5 Ways to Bring the Beach to your Thanksgiving
Posted On Monday, October 26, 2020
---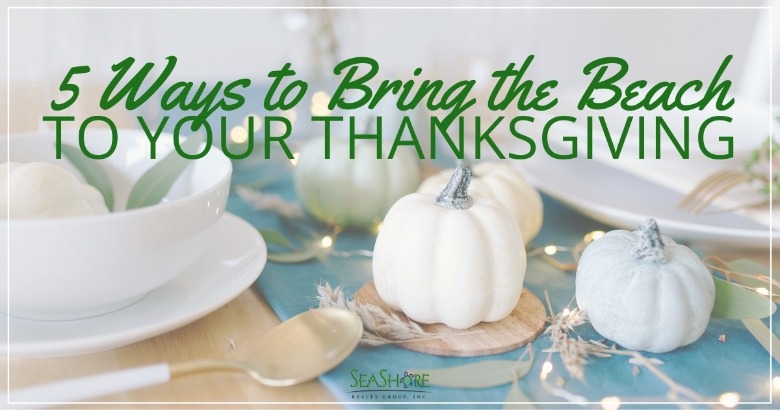 November is just a few days away and for most families it is time to start planning the family Thanksgiving. Many of us have family traditions that go back generations. Maybe it is a special dish or special place where everyone gathers. Of course, you might be looking to begin a new tradition. After all, 2020 has been a lot of things, but normal isn't one of them. This week we have some great ways to bring a little bit of the beach to your next Thanksgiving gathering and a few pointers on how to take Thanksgiving to Topsail Island for the ultimate new tradition. A beach Thanksgiving!
Creative beach inspired cuisine
Thanksgiving is all about the food, ok, ok and family and giving thanks, but everyone remembers the food. This year try bring a little seafood to the menu. This isn't as hard as it seems and with a little creative energy you can be making She-Crab Soup, grilled shrimp, and baked Grouper to the menu. Seafood is easy to cook, nutritious and a wonderful change from a dry old turkey.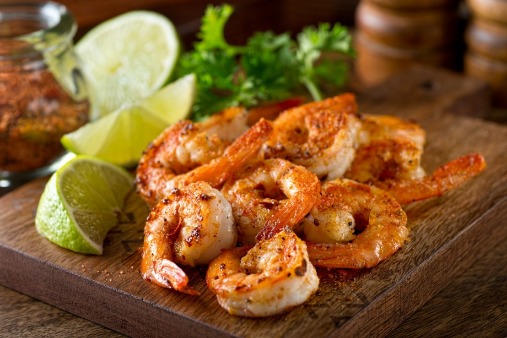 Set the mood
There are a lot of simple ways to bring a bit of the beach to your Topsail Island Thanksgiving gathering. Perhaps none is easier than adding some beach inspired decorations. There are a lot of great beach themed centerpieces that are easy to make, creative and fun. If you are looking for a little inspiration places like Pinterest and Instagram are great resources.

Some easy things to consider include the following:
Incorporate seashells into your decorations.
Choosing softer beach themed colors such as pastels.
Use traditional Thanksgiving items with a beach twist.
Music, movies and fun
Just because you aren't able to be at the beach doesn't mean you can't bring the beach vibe to your Thanksgiving weekend. How you ask?
Try downloading a beach themed playlist to have playing in the background. Of course, we are a bit partial to Carolina Beach music, but there are lots of songs and music that people identify with the beach.
Another fun thing would be to have a beach themed family movie night. One of our favorites is Weekend at Bernie's which is great fun for family members of all ages.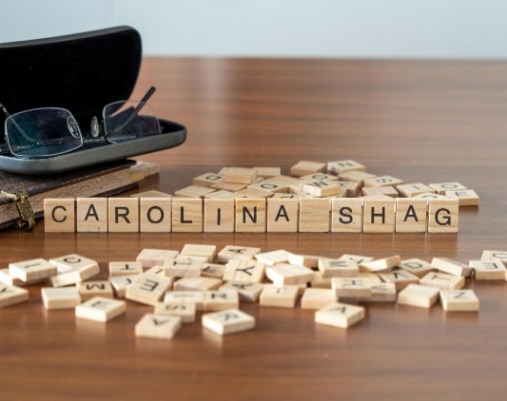 The little details make the difference.
There are a lot of little things you can do to bring the beach to Thanksgiving, but it is the little things that will make a difference. Try including serving pieces with coastal themes and glasses with beach themes. Remember color choices are crucial. Think (as mentioned above) about pastels, light blues, coastal greens and sea foam. As the old saying goes, the "devil is in the details."
Make some time to celebrate past beach vacations
Maybe you can't make it to the beach this year because of Covid-19, your schedule or just the realities of life. However, during your Thanksgiving take a moment and look back on your previous beach vacations. Have family members bring videos, photos and other mementos from prior trips. Of course, don't forget to bring your pictures and memories from Topsail Island!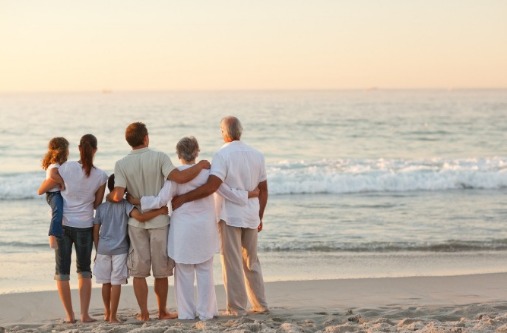 Are you ready to book your Topsail island Thanksgiving getaway today? If you are we have lots of great vacation homes to choose from including some great specials. Give us a call today at 910-328-3400 or click the button below to see all of our current vacation homes.
Comment on this post!