A Dog's Guide to Topsail Island
Posted On Monday, April 26, 2021
---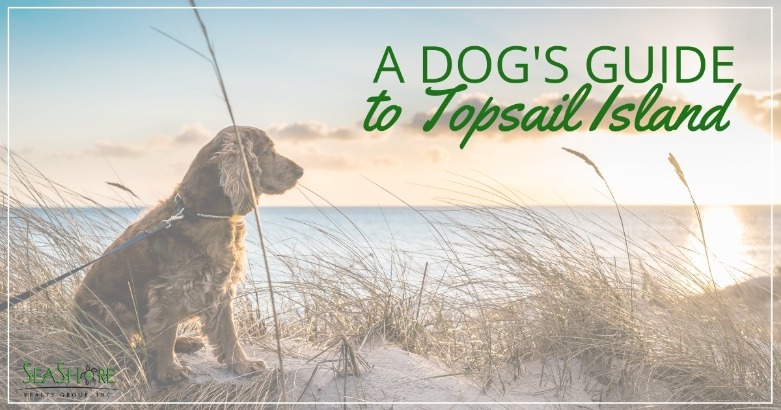 Everyone in the family loves a vacation, and no vacation is complete without your furry four-legged friend. Luckily, Topsail Island has lots of great beach rentals available for your family, including your favorite four-legged member. With tons of pet-friendly locations and beaches, you'll find Topsail Island is the perfect place for your next family vacation. Whether you are a veteran or this is your first time traveling with your dog, we have everything you need to know to enjoy a successful vacation with your pooch.

Choose a Pet-Friendly Vacation Home
Seashore Realty offers an extensive selection of pet-friendly properties in a variety of locations on Topsail Island. Several of the vacation rentals that allow dogs also offer excellent amenities for both you and your dog. Many properties have features like fenced outdoor areas, screened porches, large decks, and outdoor showers (just to name a few). Of course, let's not forget about the breathtaking coastal views that are sure to please the two-footed and four-footed vacationers alike.

Know the local rules
Regardless of where you decide to stay on Topsail Island, there are a few rules you need to follow. All three municipalities on the island require your dog to have a current rabies tag. Dogs must also have an identification tag with pertinent contact information. Remember, this is another good reason to pack a copy of your pup's latest rabies vaccine.

Individual Municipality Rules
Each of the three municipalities on Topsail Island has their own ordinances and leash laws. The basic thing you need to know is that all dogs must be on a leash while on any of the area beaches. Owners can be fined for violating this ordinance.
Surf City-Requires a leash length not to exceed 10 feet.
North Topsail-Leashes cannot exceed 25 feet (if retractable).
Topsail Beach-Dogs must be on a leash 20 feet or less in length while on the beach from May 15th through September 30th.

Keep the beach clean
We know it might be common sense, but it is worth a reminder that keeping Topsail island clean and beautiful is the responsibility of all visitors, especially our dog owners. Don't forget to pack your doggie bags when you are heading to the beach or out for a walk.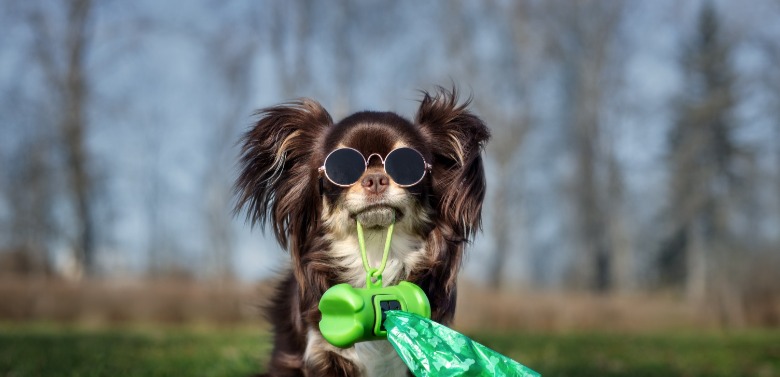 Travel Checklist
Any seasoned traveler knows that having a packing list is a good idea. This is also true when packing for your dog. Having a list is a great way to ensure you don't forget an important item for your dog's vacation. Our dog can't travel without her favorite toy. What does your dog have to have when traveling? Let us know in the comments below. Here are a few items every dog owner should consider when packing for a Topsail Island beach vacation.
Dog Food (vacation is not the time to try a new brand)
Favorite chew toy, or other toys
Dog waste bags
Medications
Treats and snacks
Grooming supplies, favorite blanket or bed
Make sure your dog is microchipped and/or has a dog collar with owner info
Food and water dish
Lead and leash
Emergency Resources
No matter how well you plan, dogs will be dogs and sometimes that means they'll find trouble. If you do have an emergency, there is no need to panic. Topsail Island has several veterinarian services including: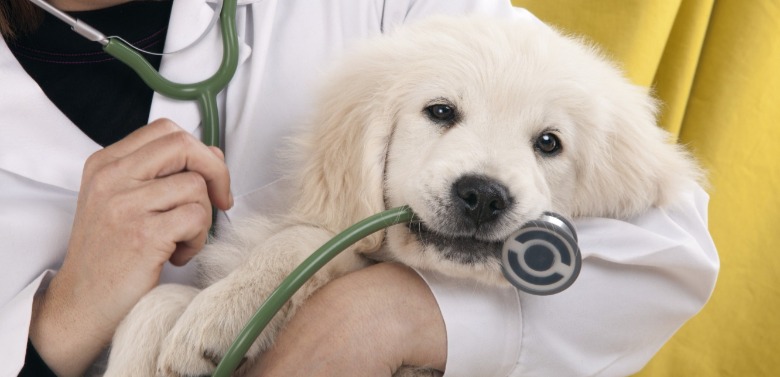 Are you ready to plan your next Topsail Island beach vacation? Whether you are looking to visit for a weekend or a couple of weeks, we have a great vacation home for you. Don't forget – we also have a large selection of homes for sale that our real estate team will be happy to help you with. Why not make your beach vacation dreams come true in 2021? Give us a call at 910-328-3400 to speak with one of our friendly reservationists or click the button below.
Comment on this post!