10 Coastal Fall Decor Ideas For Your Home
Posted On Sunday, November 4, 2018
---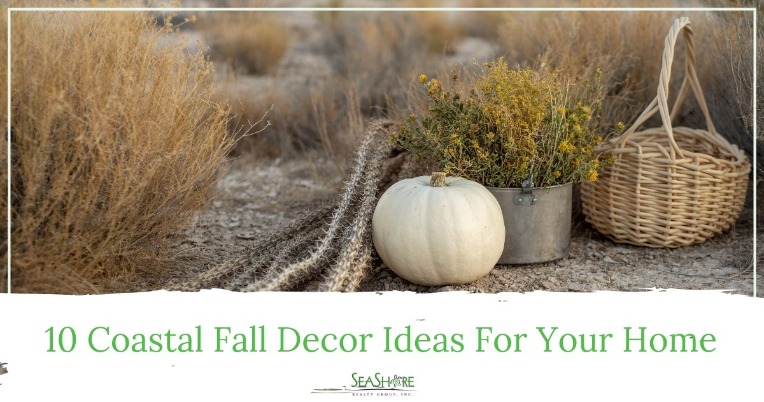 If you love the beach, then you know the joy of having a little bit of the beach in your home. This week we have ten great ways to bring a bit of coastal decor into your home. With these fun home decor ideas you'll be able to bring a little big of Topsail Island home with you no matter how far away you are. Of course, when it's time to book your next Topsail Island beach vacation we'll be here to help you make your vacation dreams come true.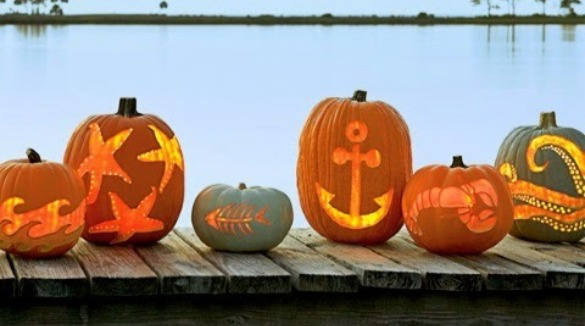 Carve A Beach Inspired Pumpkin
Forget the scary faces or traditional jack-o-lantern this fall and extend the pumpkin season into late fall by carving a coastal themed designs into your pumpkin. Pumpkin carving isn't just for Halloween. Think mermaids, fish, and seashells.



Create A Table Center Piece
If you are having a party or just looking to add a bit of the coast to your table, then you'll love these simple ideas for a table piece. Incorporating driftwood, gourds and coastal colors is the perfect way to bring the beach to the dinner table.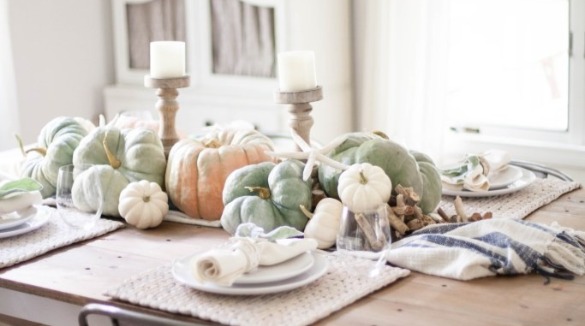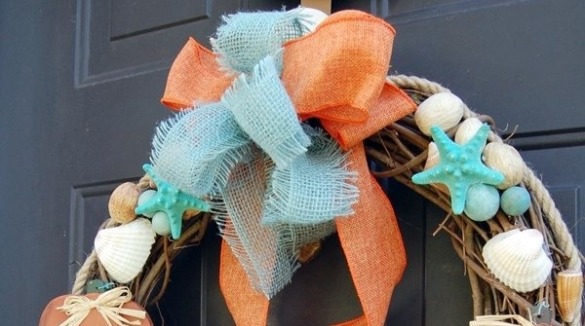 Design a Coastal Inspired Wreath
Greet people at the door with your passion for the beach with these great ideas for a beach-inspired wreath. These also make great gifts for the beach lovers on your Christmas list.


Driftwood Art
What to do with all those pieces of driftwood you found walking the beautiful beaches of Topsail island? How about putting it to use to make coastal themed works of art like this seahorse.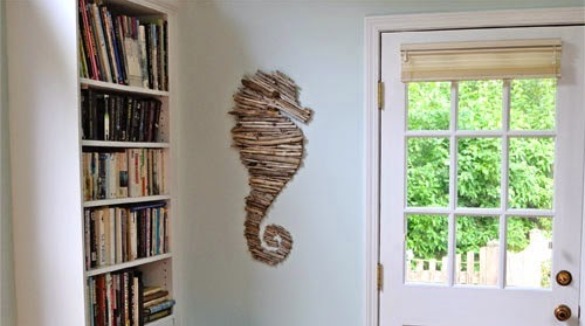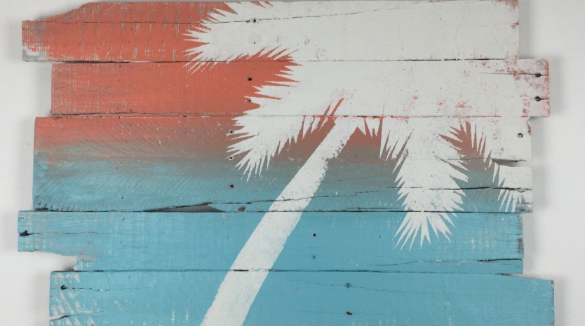 Paint A Nautical Themed Pallet Board
We all love the rustic look of pallet wood, plus it is easy to find and free! With the right colors and picture, you can bring the beach to the house with this cool painting. Try this with fall colors!


Design A Beach Themed Pillow With Fall Accents
Throw pillows are the perfect way to add an accent to your home. This one shown here incorporates a pumpkin and a nautical-looking rope as trim. Have fun and get creative with these fun pillow ideas.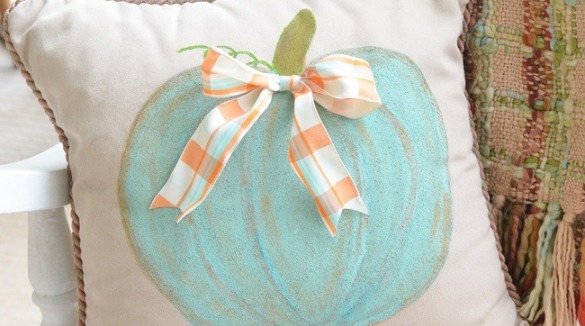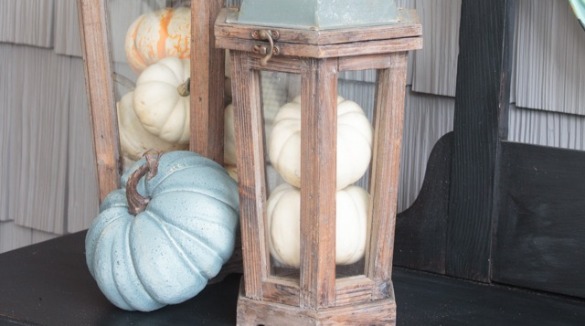 Add A Hint Of The Beach To Your Entrance
Want to create a warm and inviting entrance to your home with a touch of the beach? Check out this cool idea of filling old lanterns with gourds, seashells, and sand. Click here to find more ideas.


Starfish Tree
Ok so this one is a little more Christmas then fall but there is no reason with a change of colors and a little creativity you couldn't make this a fall tree design.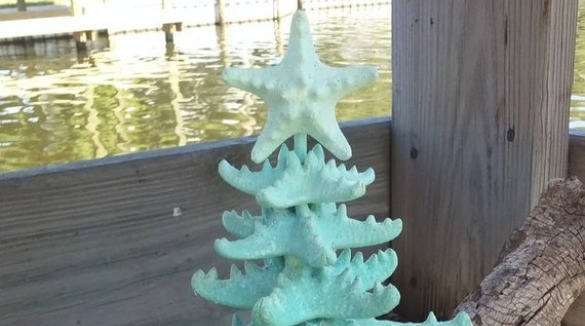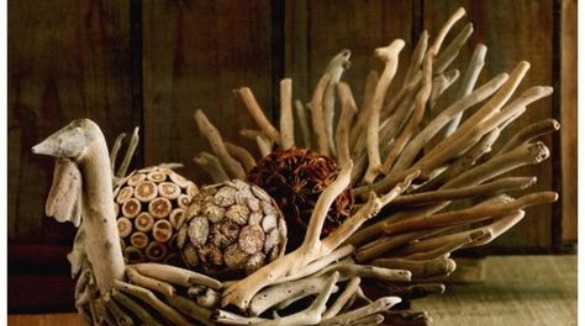 Driftwood Turkey Center Piece
This particular project is definitely the most complex of all the ideas we've shown you in this post. This idea is so unique we had to include it. The best part of this idea is you'll have to get out on the beach to find all the driftwood.


Holiday Signs
Check out this unique holiday sign. If you notice, there are sand dollars and other accents from the beach in this sign. Let your creativity flow as we get ready to celebrate Thanksgiving and Christmas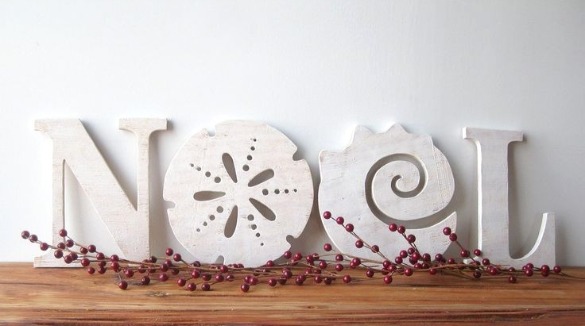 Ready to book your favorite Topsail Island beach vacation? Give one of our friendly reservationists a call today at 910-328-3400 or click on the button below to see our entire inventory of beautiful homes. All of our homes have great pictures so you may even find a great coastal decor idea while booking your next Topsail Island beach vacation.

Comment on this post!