10 Tips For Winterizing Your Boat This Fall On Topsail Island
Posted On Monday, November 19, 2018
---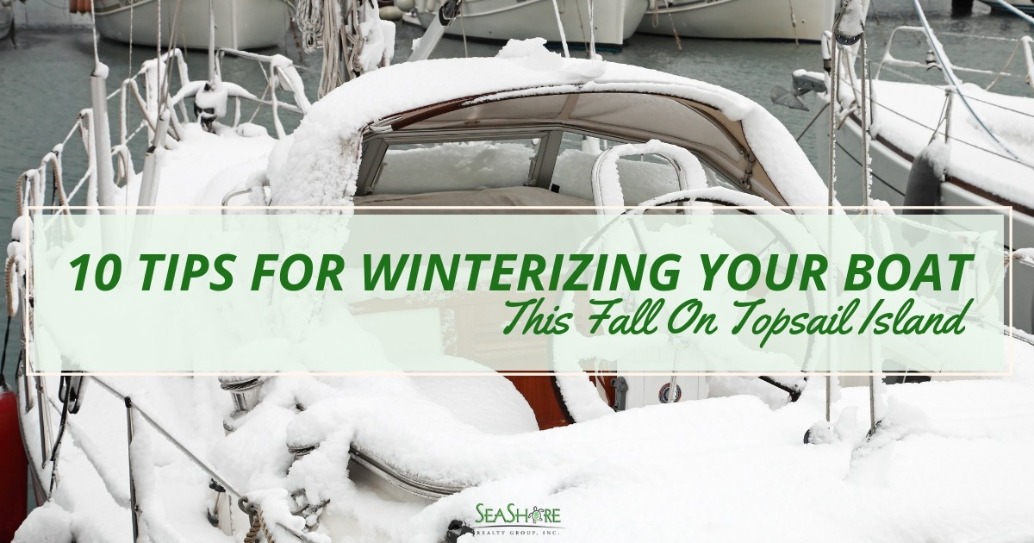 Fall is here and winter is around the corner. For many boaters and vacationers the reality is they don't do much boating in the off season. Of course, if you did want to, Topsail Island's mild winter climate offers lots of beautiful days in the winter to enjoying boating. However, if you need to store or winterize your boat, this is the time to start thinking about protecting your valuable asset. The time and effort you spend now will have a definite effect on your boat's performance, or lack of it, and certainly save you time, energy, and money come spring.

1. Review The Owners Manual
The first thing you need to do before you begin winterizing your boat is to consult your owner's manual. If you don't have your owner's manual, it can likely be found online. Remember that each boat has specific systems that may need attention, but for our purposes today we'll focus on general things every boat owner should do.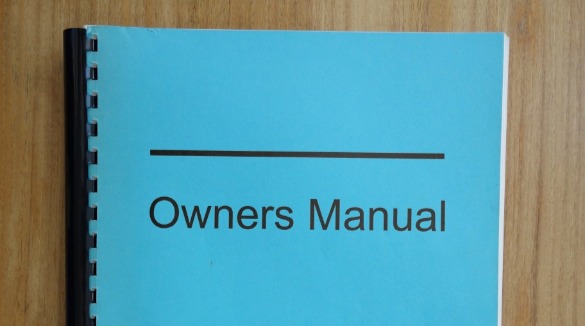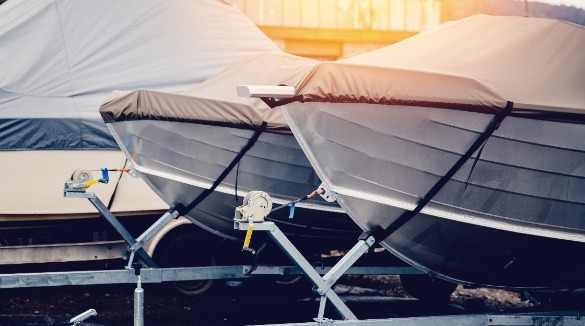 2. Storage
If you don't plan on using your boat during the winter, you need to consider how best to store your boat. At the very least it is essential to cover your boat. A good cover will help keep the water, snow, sun and other elements from damaging it. If it is within your budget, the best storage is an indoor climate controlled storage. All of these options are great, but the main thing to remember is the more you can protect your boat from the harsh elements the better it will do over the years.
3. Fuel Stabilizer
Many people are unaware that fuel can go bad when left for long periods of time. Both diesel and gasoline are prone to contamination by moisture. Today's ethanol blends are particularly prone to spoilage. Check with your engine manufacturer's recommendation, but likely a good quality fuel stabilizer will be required to ensure your fuel stays in good condition over the winter.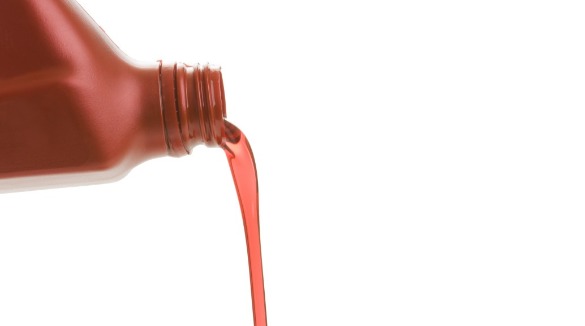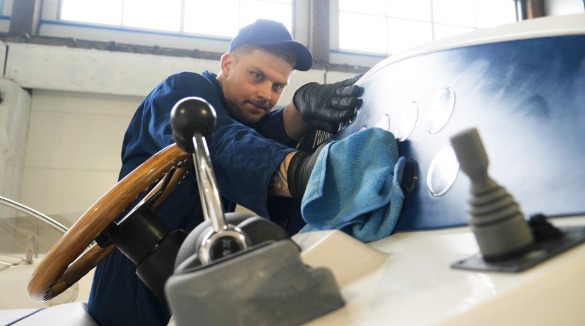 4. Clean the Interior
Now is the time to take a few minutes to clean the interior. If you have vinyl seats or upholstery, it's a good time to put on a protective coating of vinyl conditioner. Cleaning the carpets is also important as dirt and grime can build up and cause damage to your carpets. If you have removable carpet in the boat make sure they are dry before the boat is put away. Nothing is worse than mildew. Now your boat will be ready to hit the waters of Topsail Island.

5. Bilge Maintenance
Keeping your bilge clean is critical for both year-round use and winter storage. Use soap, hot water, and a stiff brush to clean up any oil spills in the bilge. Once the bilges are clean, spray with a moisture displacing lubricant. Add a little antifreeze to prevent any water from freezing.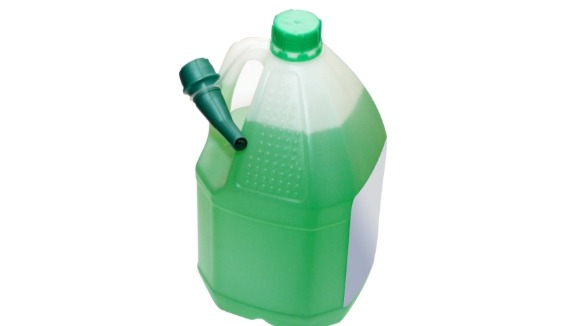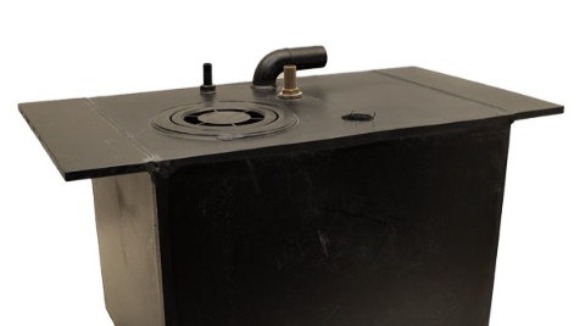 6. Fresh Water Tanks
Maintaining your fresh water system is important, particularly to avoid damage from freezing. Another important reason is to prevent bacteria or other contaminants from entering your system. Thoroughly drain the fresh water tank and hot water heater. Next, you'll want to Isolate the hot water heater by disconnecting the in and out lines and connect them together. Pump a non-toxic antifreeze into the system and turn on all the facets including the shower and any wash-down areas until you see the antifreeze coming out. The final step is to put a non-toxic antifreeze in the water heater.

7. Hull Maintenance
Now is the perfect time to do a little hull maintenance. The first step is to pressure wash hull, clean the props and shafts, rudders, struts, and trim tabs. Clean out all thru-hulls and strainers. Make sure to open seacocks to allow any water to drain. Don't forget to close them after draining the water. Inspect the hull for blisters, and if you find any that should be attended to, make a note to tell your service manager. The final step which many avoid is giving the hull a good wax. The wax will help keep your hull protected from the sun and prevent that nasty chalk look.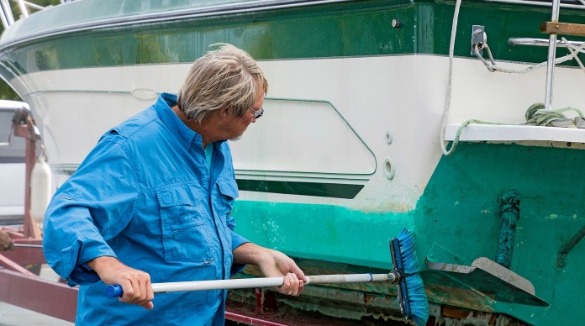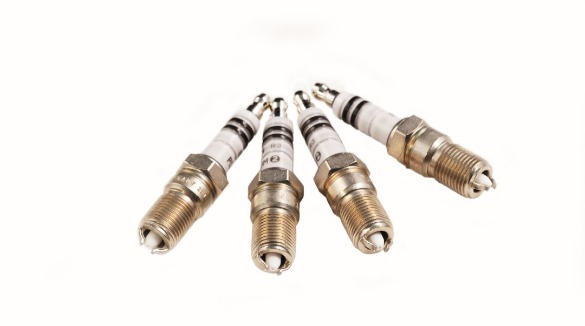 8. Coat The Spark Plugs
Coat the spark plugs. Take out the engine flame arrestor and "shoot" fogging or two-cycle oil into the carburetor while the engine is running. Turn off the fuel supply to burn off any excess fuel. With the engine off inject oil inside the cylinders. Spin the engine several times to coat the spark plugs. Put the plugs back in but do not connect the wires. This will keep your boat's pistons from being subjected to air, dampness, and other caustic materials when not in use.

9. Protect Your Electronics
Winter and moisture go hand in hand which means you need to remove all of your electronics that are not permanently installed. Bring in the GPS, fish finders, and radar. Keep them inside in a warm, dry place for the winter.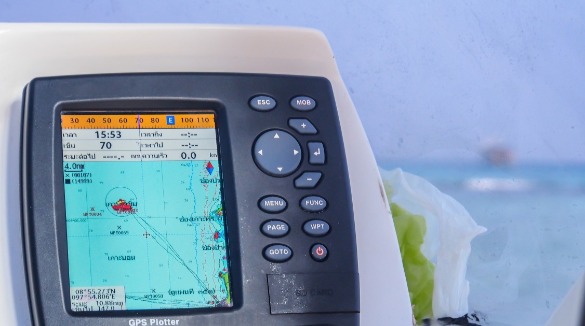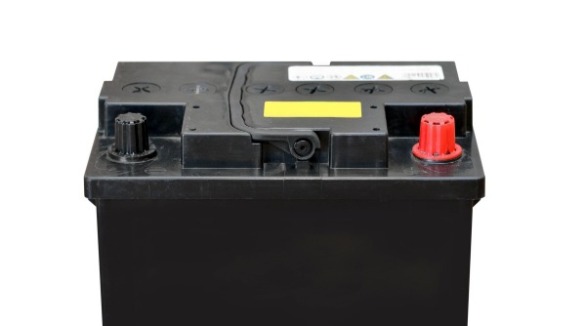 10. Remove the Battery
If you don't plan on using the boat all winter long, it is a good idea to remove the battery from the boat. First, make sure the battery is fully charged and that the water levels are at the proper level prior to storing the battery. A battery tender is always a good idea and are cheap and easy to install.

If you are sitting up north in the snow and dreaming of warm days boating along Topsail Island, don't worry, spring will be here soon. Now that the boat is cleaned up and ready for the next season, the next step is to start planning your Topsail Island beach vacation. Give one of our friendly reservationists a call today at 910-328-3400 or click the button below to start planning your next boating vacation today.

Do you have a tip for winterizing your boat? Leave a comment below and let us know all about it.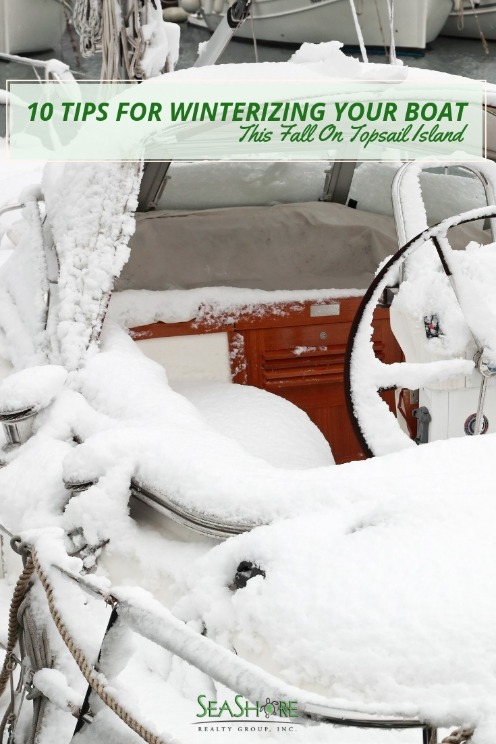 Comment on this post!