6 Easy Ways to Find the BEST Topsail Island Rentals
Posted On Monday, October 11, 2021
---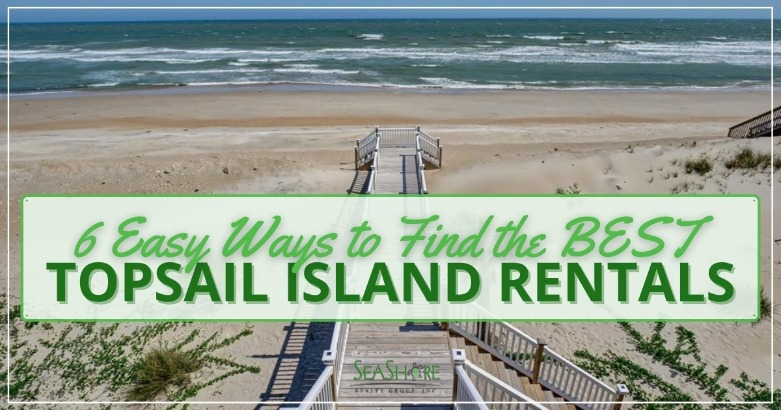 You have already chosen Topsail Island as your vacation destination. But finding the best Topsail Island rentals can be tricky. After all, SeaShore Realty manages over 115 different vacation rentals, each with pros and cons that have the potential to make or break your vacation!
Today's blog will help you learn six ways you can narrow down your search, which will help you find the BEST home for your Topsail Island vacation.
1. By Date
Have you already taken time off work for a certain week next summer? Or sat down with your sister and brother to figure out the week you can all travel together? This is often the hardest part of vacation planning. Once you have your dates, the number of homes available will be narrowed down quite a bit.
*Pro Tip: Plan your vacation as early as possible. Our best homes rent as far as a year in advance.
If you don't have a school or work schedule to worry about and have more flexibility, you may want to consider some of our other categories.
These include:
2. By Budget
Budget is probably the number one thing people know ahead of time, right after travel dates. The price of a vacation rental will often be closely tied to our other filters, which include location, number of bedrooms, and amenities. After all, an oceanfront estate featuring 6 bedrooms with all the latest features will obviously cost more to rent than a smaller cottage on the 3rd row!

3. By Town
Did you know that there are 3 different towns in Topsail Island? They are North Topsail Beach, Surf City, and Topsail Beach.
North Topsail Beach is the smallest of the three towns. There are a couple of options for things to do and some restaurants, but it's more about finding peace and quiet. Permuda Island is found here. It is a narrow island located in Stump Sound. This is a great place to learn to kayak or paddleboard.
Surf City is the most populous town on Topsail Island, and it's where you will find the majority of our restaurants, coffee shops, stores and vacation rentals.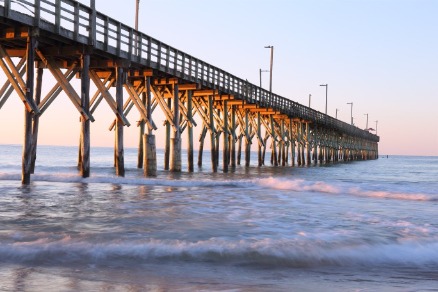 Finally, Topsail Beach is located at the southernmost tip of Topsail Island. Visitors to Topsail Beach enjoy the conservation-minded beaches, small shops and the pier. Here is also where you can find the Missiles and More Museum.
4. By Type of Rental
If you are traveling as a couple or are bringing several family or friend groups to Topsail Island, SeaShore Realty has a rental that will be perfect for you. You may prefer a small condo or instead, need a large house. You might also find the unique vibe of the St. Regis Resort more to your liking. Our easy-to-use page helps you narrow down your search.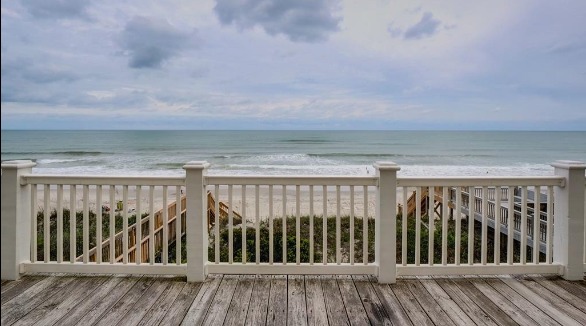 Oceanfront homes are so wonderful, espeically if you are traveling with kids who want to go to the beach, then go inside for a snack, then back to the beach, then inside to go potty…. You get the idea!
But, Oceanfront comes at a price! These homes are more expensive. If you are willing to rent a home on the second row, third row, or even further inland, you will find prices drop dramatically. You might even prefer a home that is more inland, since you will be within walking distance of several shops and restaurants.
6. By Amenity
Once you have decided on your dates, your budget, and your location, you can narrow down your search even more. Did you know that SeaShore Realty offers vacation rentals that allow dogs? Some have game rooms. Others have elevators to make moving in and out of your vacation rental that much easier. Use our menus to find what you want!
Time to book your next vacation! We love our off-season visitors, so think about booking a fall, winter or spring vacation. And of course, we are always excited for the summer season when our Topsai island rentals are full to capacity with happy, beach-loving guests.
Comment on this post!