All the Fun Facts You Need to Know About Topsail Island
Posted On Monday, September 4, 2017
---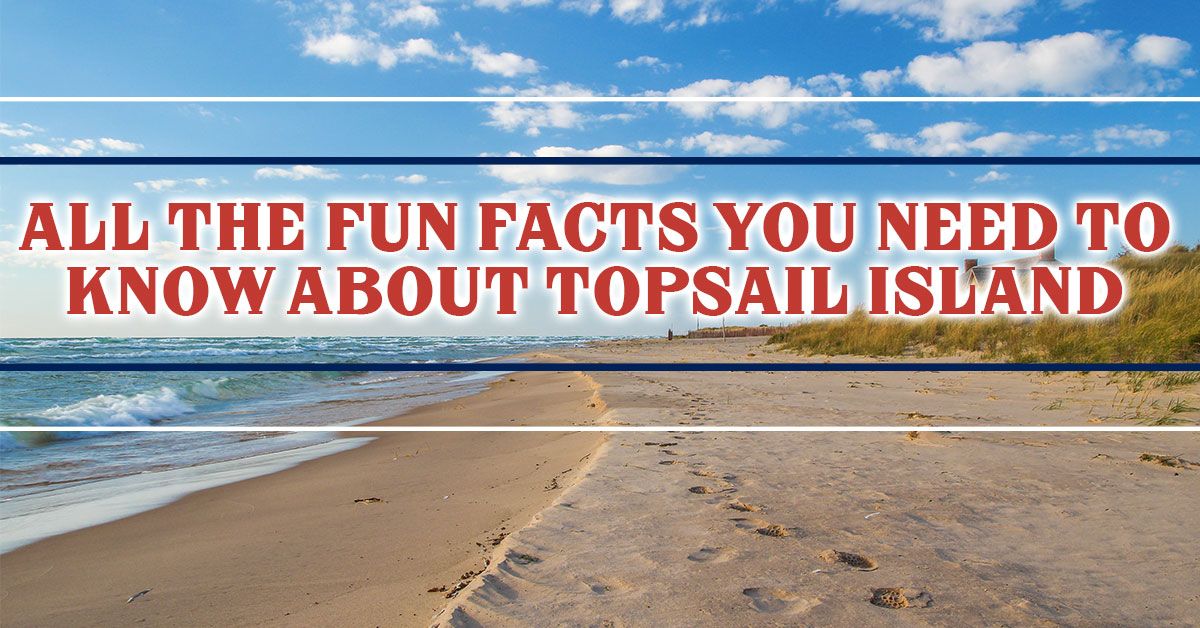 Whether you're a first time visitor to Topsail Island or a returning guest, there is more to Topsail Island than meets the eye. Perhaps none of North Carolina's barrier islands has a history as unique as Topsail Island. Created thousands of years ago, it wasn't until relatively recently that this island began its transformation into the beautiful vacation destination of today. Our island is a place where families gather to relax and enjoy the serenity of coastal North Carolina, a place to get away from it all and enjoy a slower, relaxed way of life. When you choose a Topsail Island Vacation, we hope you take the opportunity to not only enjoy our charming communities, but to learn about the history of this wonderful place. In this post we will give a quick glimpse at some of the fun facts and history of Topsail Island.
What's in a name?
Topsail Island is easy to get to, easy to get around, and well... easy to mispronounce. Visitors often pronounce Topsail, just like it looks, Top--Sail. If you're a local though, there is only one way to say Topsail, and that is to pronounce it "Tops'l", dropping the "sail" sound in the name. Now that you know how to say it like a local, you may be wondering how Topsail Island got its name.
There are a couple theories, one is more interesting than the other. Local legend has it that the pirates who stalked the coastal waters of North Carolina (primarily the infamous Blackbeard) from around 1630 to 1720, would hide behind the island leaving only there Topsail visible from sea. This is likely more legend than fact. While it is true pirates did hide in and use the waters of Topsail Island, in reality, the name was given by J.G. Anderson when he developed the southern end of the island. Mr. Anderson would have had access to earlier charts which referenced a "New Topsail Inlet", and this is likely the inspiration for the current name.
Local Trivia: Legend has it that Blackbeard buried a treasure of gold in what is called the Gold Hole on Topsail Island.
Native American Presence
Today, if you are lucky, while walking along the beach you'll find an arrowhead. This artifact is likely a remnant of the Tuscarora Native Americans who lived in the area surrounding Topsail Island. The Tuscarora people generally did not have permanent settlements on the island, as it was common practice for Native Americans to avoid making permanent villages or settlements on the often volatile and exposed barrier islands. The Tuscarora people did however frequently hunt and fish on Topsail Island.
Local Trivia: Tuscarora means " hemp people". Hemp was used by the Tuscarora to make ropes, clothing, and ceremonial objects.
A Barren Island
For much of Topsail's history, it was an uninhabited island covered with thick forests and coastal plains. It was the prefect place to hunt, fish, or allow livestock to graze. Unlike most of the barrier islands off the North Carolina coast, there was almost no permanent presence on Topsail Island until the outbreak of WWII. Prior to this time, the only access to the island was by boat. Locals would fish, picnic, and swim the Island. It is even said that locals would ferry livestock daily to the island to graze the nutrient rich sea grass which was in abundance on the undisturbed island.
Local Trivia: The patio at the Jolly Roger Motel was once a missile launch pad.
When Duty Calls
Like so many communities along the Coast of North Carolina, Topsail Island played an integral part of the defense of the country during World War II. Topsail Island was home to a large battery unit of soldiers training on the use of anti-aircraft artillery. Thousands of soldiers, trained on hundreds of pieces of anti-aircraft artillery, were posted on Topsail Island.
The soldiers who trained on Topsail Island were from near by Fort Davis, located in Holly Ridge, NC (10 miles inland)...and they built a floating bridge at the site of the current swing bridge. During the war, there were approximately 20,000 thousand soldiers based in the Holly Ridge area.
WASPs in the Skies
No, we aren't talking about the stinging insects. During World War II, with a shortage of male pilots, the United States started the
Women Air-force Service Pilots
(WASP). An
all volunteer
force of women pilots, these women were the first women to fly and operate military aircraft , and provided an invaluable service to the country. One of the WASP training bases was located at Fort Davis. Arriving on July 24, 1943, these fearless,
all volunteer
female pilots flew important radar deception missions over the coast and Topsail Island. Two women based in Camp Davis died during their service in the local area.
Local Trivia: WASP pilots were all volunteers, and were considered Top Secret...with their records being classified until the 1970s. Finally, in 1977, they were granted veteran status.
Secret Missiles
Immediately after World War II, Topsail Island was taken over by the United States Navy. A top-secret missile program was created on Topsail Island. Called Operation Bumblebee, it was here on Topsail Island that the United States Navy successfully used "ram jet" technology, a technology which laid the foundation for many of today's modern missiles. If you look carefully you can still see some of the towers used during Operation Bumblebee. Many of the towers were converted to unique uses and even residence. A fun thing to do is to take a bike ride to all the tower locations. One structure left by the Navy was later turned into the
Missiles and More Museum
, which is a
great place
to visit during your Topsail Island Vacation.
Local Trivia: Operation Bumblebee was so named due to the seemingly impossible aerodynamic problems related to rocket flight.
A Destination is Born
With peace came opportunity. The secret missile program came to an end in 1948. Business leaders came in and purchased much of the island and began commercial developments. The first area was primarily the area now known as Surf City. Being closest to the swing bridge and the main artery to the island, it was only logical this would be where the commercial life of Topsail Island began. Always a quiet spot, Topsail Island retained a small town feel where you knew your neighbors, and visitors were seen as guests; this tradition continues today. You'll note the overwhelming number of mom and pop shops and the lack of national chains, adding to the quiet charm. Topsail Island has banned all hi-rise construction, ensuring your
Topsail Island vacation
retains that wonderful beach charm. With so much natural beauty and coastal waters, the local environment is one of Topsail Islands best kept secrets, and most protected asset. Maybe more so than any other barrier island in North Carolina, Topsail Island has protected these beautiful ecosystems ensuring their survivability and enjoyment for years to come.
Local Trivia: The Town of North Topsail Beach was not incorporated until 1990.
We hope you'll take the time while visiting to enjoy our local history and share our passion for preserving our beautiful island. Make plans to explore Topsail and her three distinct communities. Walk the beaches and remember those who served our country during its time of greatest need. Look off to the horizon and picture Black Beard stalking an unsuspecting shipment of gold. Close your eyes and feel the magic that is Topsail Island. But most of all, take time to make your own Topsail Island memories while enjoying your vacation with family and friends.
Explore Available Topsail Island Vacation Rentals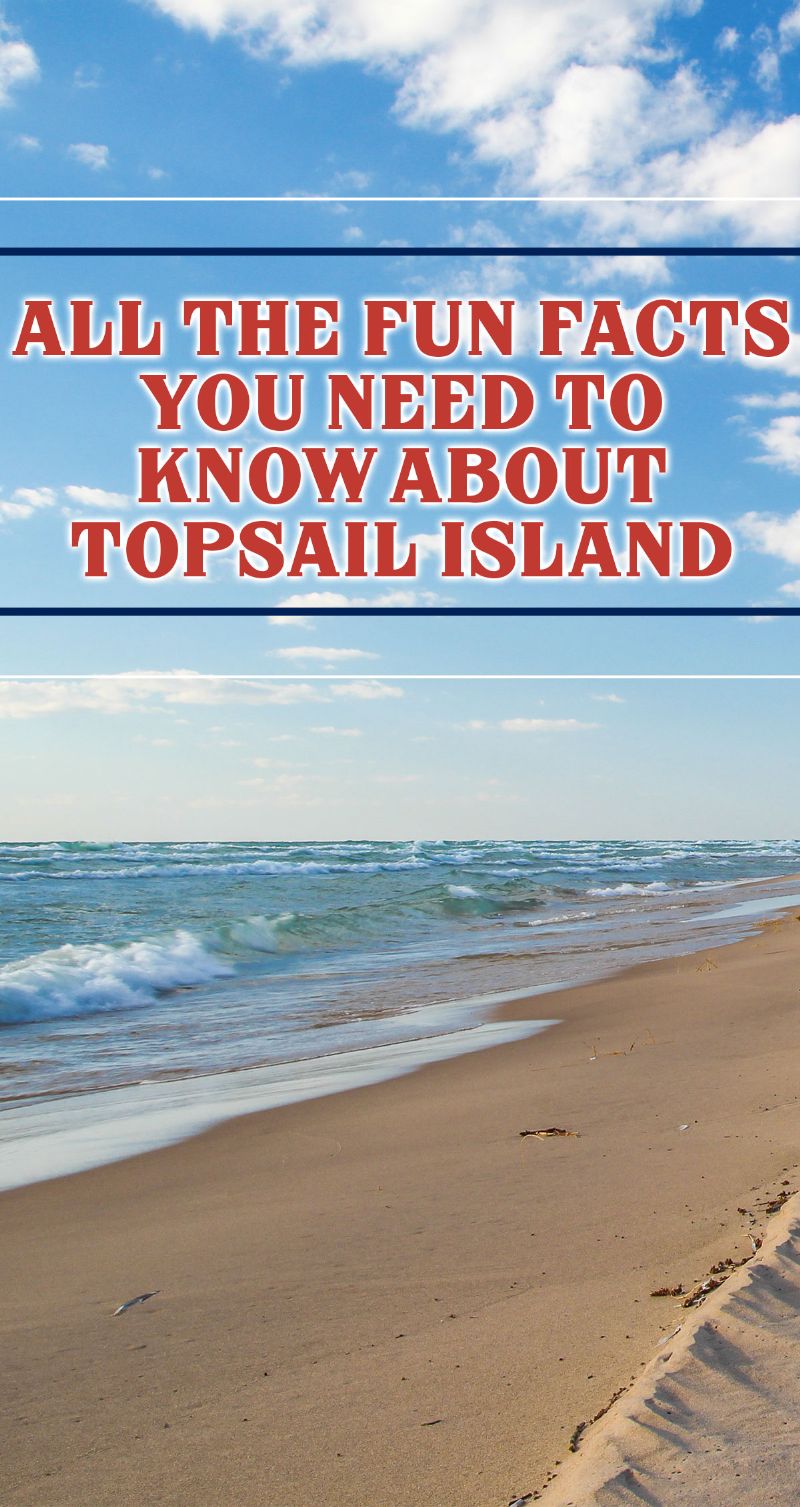 Comment on this post!