Awesome Summer Recipes for Your Topsail Island Beach Vacation
Posted On Monday, May 7, 2018
---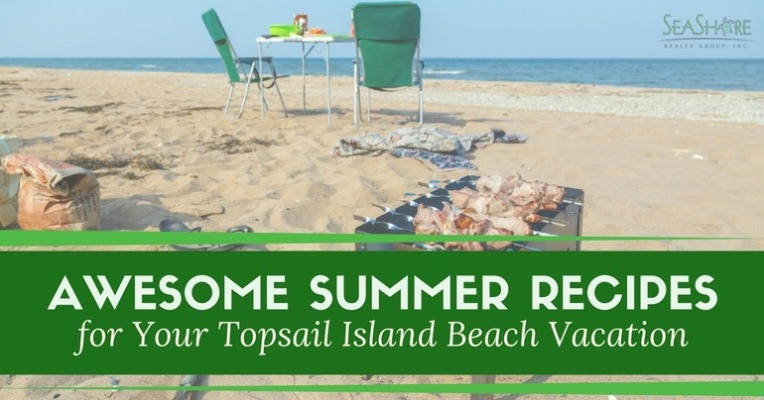 Great food is part of a great vacation. Summer is the perfect season to try fresh, light recipes that are healthy and delicious. Of course, your Topsail Island beach vacation is also the perfect place to try some of our local seafood. After all, what's a beach vacation without local fresh caught fish and shrimp? This week we have five great recipes to try, plus we share some tips on grilling shrimp. You'll learn all the things you need to know to buy local seafood like a pro. So grab some charcoal, fire up the grill, and get ready for the best recipes of summer.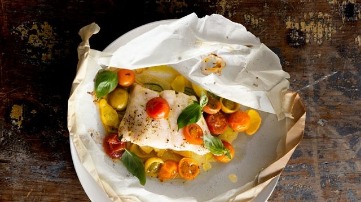 Fish Fillets with Tomatoes, Squash, and Basil
Of course, we had to start with a delicious recipe featuring local seafood. This dish is easy to make, healthy and packed with flavor. The best part will be hunting for the freshest ingredients for this recipe. Make sure to hit up one of the local seafood markets for all the freshest local catch.
No trip to the North Carolina Coast would be complete without a little shrimp on the grill, ok, maybe a lot of shrimp on the grill. Shrimp is easy to prepare, loaded with protein, and refreshing. Whether you want to serve it as a main meal or appetizer this is sure to be a favorite with the family. Looking for tips on how to grill the perfect shrimp? Check out the video below. Hey, summer is grilling season here on Topsail Island.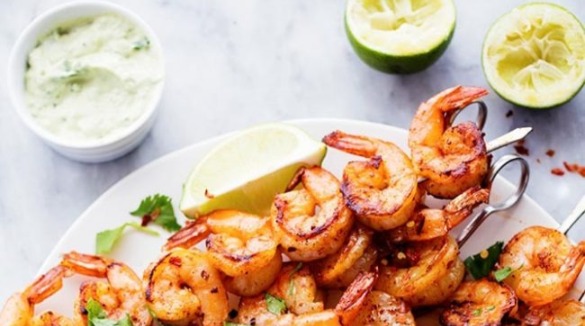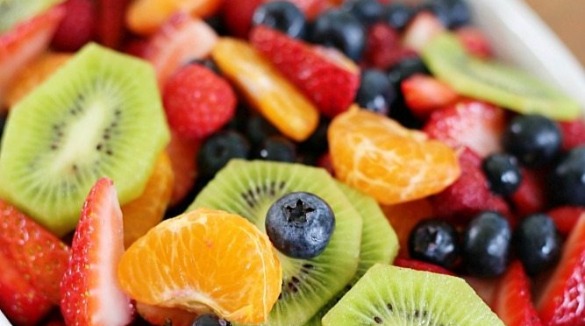 Fruit Salad with Honey Lime Dressing
Is there anything as refreshing as a cool fruit salad on a warm summer day? No, we didn't think there was either. Whether you want to make this to have as a healthy snack or looking to combine it with a dinner, this salad is is sure to be a refreshing twist on an old favorite.

The Best Burger You'll Ever Have
It happens, every family has one. The one who doesn't like seafood, but loves the beach. We have the solution to this problem. We found this recipe and think it might just be the best burger you'll ever have. Making a great burger is an art form. This recipe will give you everything you need to craft the perfect burger that is sure to please the less than seafood lover in the group.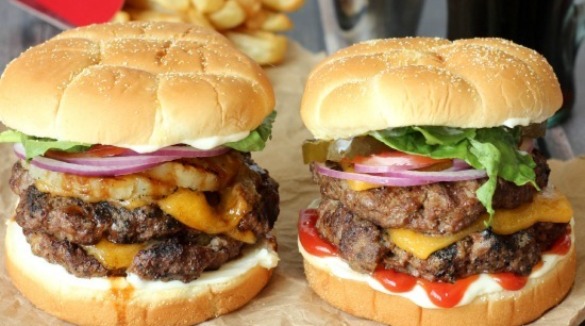 Is there anything better than lobster, asparagus, and butter? With this recipe your family and friends will think you are a grill master of the highest order. Surprisingly easy to make and healthy, this dish is the perfect way to celebrate vacationing by the sea. If you're looking for local produce like asparagus, make sure to check out the Farm to Island local organic market in Surf City. Loaded with fresh organic produce, this is the perfect stop for your veggies!
Five Tips For Buying The Best Seafood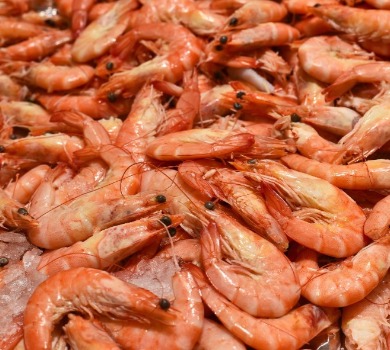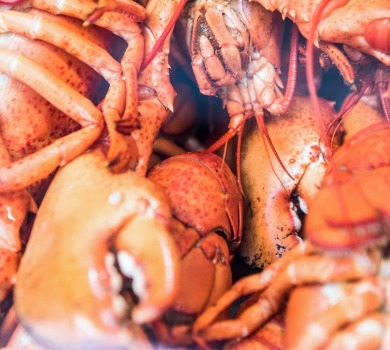 No matter how great a recipe sounds, or how expensive a grill you have...in the end, the quality of the seafood is what's ultimately going to make a dish great. Follow these helpful tips while shopping at your local Topsail Island seafood market to ensure you get the best quality seafood possible.
Shrimp- Avoiding dry dull shrimp is all about locking in the moisture. it is best to buy fresh whole shrimp with the head still attached. If those are not available, buy frozen shrimp with the shell still intact. The shell, like the head, helps the shrimp retain its moisture.
Whole Fish- Grilling a whole fish is one of the best and tastiest ways to enjoy a great catch. When shopping for a whole fish, look for clear bright eyes and clean metallic looking skin. Skin which has a dull color is a bad sign. Fish should never smell, well fishy! Fresh fish smells almost briny or like clean water.
Shellfish- Mouthwatering grilled oysters are simple and delicious to grill. However, with any shellfish, there are a few things to look for. Shellfish are sold alive and should behave that way. For example, you can place clams and mussels on the counter and tap the top of them. Sit back for a moment, and if they are fresh, they should close tighter than they did prior to being tapped. If they don't open after cooking then toss them as they're dead.
Fish Fillets- Look for a nice clean fillet absent of any milky looking fluid. The fillet should not smell fishy. If it does, move on because the fish is of poor quality. If allowed, gently press your finger into the fillet. In high-quality fresh fish fillets, the indentation will disappear.
Lobster and Crab- Lobster tail on the grill with a little butter is one of those delicious beach treats we all daydream about. Lobster and crab are best purchased fresh and live. Lobster and crab in the tank should be active and moving around. If they appear lethargic, they are probably of poor quality. Lobster, for example, starve themselves in captivity. If you're not careful, after cooking you'll have a lobster with very little meat. Crab can also be purchased frozen. Be sure to ask when they were caught and frozen.

Now you have all the best recipes and you've learned how to buy seafood like a pro. All that's left is to pick out your perfect Topsail Island beach vacation home. Need help? Give one of our friendly reservationists a call at (910) 328-4200 or click the button below to search all of our wonderful properties. See you soon!
Comment on this post!