How To Go On Vacation With No Stress
Posted On Monday, February 22, 2021
---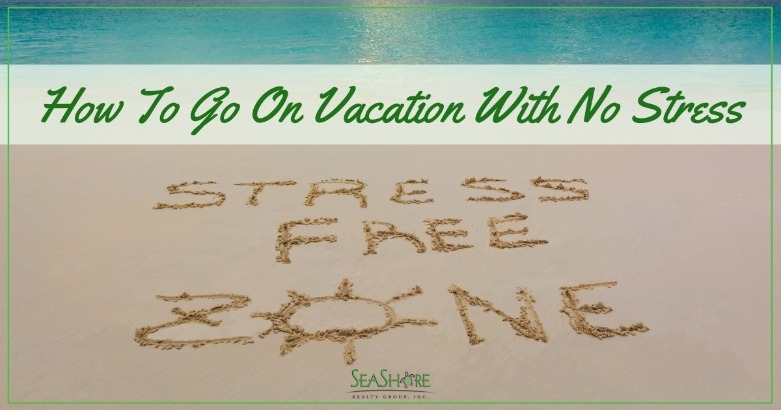 Heading out for a vacation can be stressful. Let's face it, there are a lot of things to juggle. Work, kids, remote schooling, family, and of course, our homes all require attention before we can head to Topsail Island to kick back and relax. This week we will take a look at the best tips and tricks from the experts. You'll have the car packed and be on the way to Topsail Island in no time and without a care in the world. Let's get started.
Purchase travel insurance
There's only one way to completely protect your vacation investment and that's by buying travel insurance. Travel insurance covers all sorts of losses and unexpected events. These losses can include those related to weather, deployments, illness, and many other vacation-ruining events. Travel insurance is relatively inexpensive, especially when you consider the cost of cancelling or re-booking a vacation. When booking with Seashore Realty we'll offer you a comprehensive travel insurance plan. Have questions? We are happy to answer any questions you might have.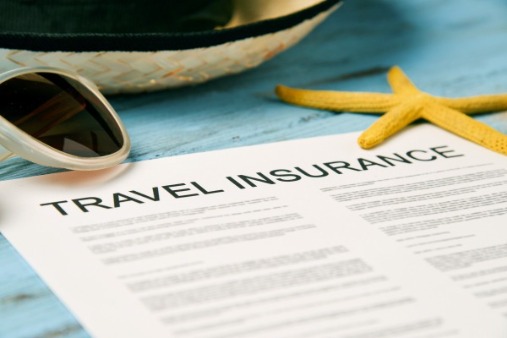 Call your bank
It's sad to say, but identity theft is on the rise. The good news is any good bank will offer services to help you protect your valuable information while traveling. Many banks will let you know if there is any unusual account activity. Make sure to take advantage of fraud alerts by text or email and use your bank's secure online banking app. Letting your bank know you are going to be traveling is a great way to gain an advantage over would-be identity thieves.

Stop the Paper, Packages & Mail
Nothing says, "I'm on vacation" like a pile of newspapers and packages on the front porch. Give your local paper a call and have your service suspended while you are out of town. This is also a good time to stop by the post office and ask for your mail to be held during your vacation. Don't forget while sitting on the beach cruising Amazon that you don't want a bunch of packages delivered to your home while you are gone. A better practice is to see if you can have them delivered to a neighbor or friend during your
Topsail Island vacation
.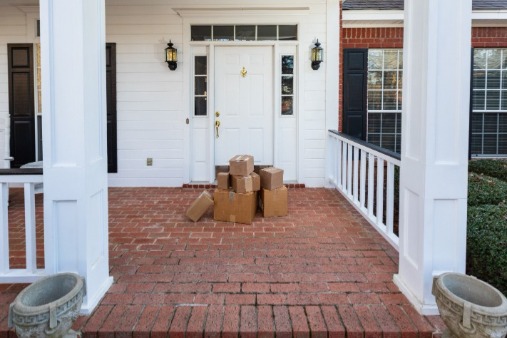 Don't come home to a surprise
Sometimes it happens... a dream vacation ruined the moment you get home. Sadly, water leaks do happen. Pipes can freeze in the winter, hot water heaters fail, or the ice maker on the fridge decides to leak. Take a few minutes to turn of the water to these larger appliances before you leave. By turning off the hot water heater you've taken an easy step to ensure the only water your toes touch is the crystal clear waters of Topsail Island.

Leave the lights on
Locking your doors is just the first step in securing your home. Home security and law enforcement experts all agree that criminals don't like well-lit homes. Darkness, after all, is the thief's friend! Timers are a great way to ensure that lights come on in your home. The best advice is to have a couple different timers so lights come on at different times. Exterior motion lights are also an inexpensive way to help protect your home.

Don't post too much on social media
We all love our social media, but there are some things that should be left unsaid. Criminals these days are getting more and more sophisticated. Often criminals will troll social media accounts. Don't advertise that you'll be gone for long periods of time on your social media. Save your posts and updates for your return. After all, everyone loves seeing pictures of Topsail Island.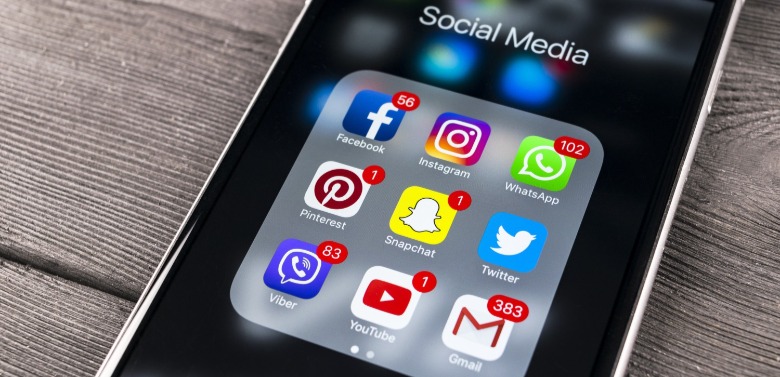 Now that you've made all the necessary preparations to leave home, all that is left to do is head to Topsail Island. If you haven't booked your 2021 Topsail Island vacation now is the perfect time. We have a great inventory of homes to choose from in all the best locations and featuring amazing amenities. Give us a call today at 910-328-3400 or click the button below.
Comment on this post!