How to Have A Topsail Island Cycling Adventure
Posted On Sunday, March 31, 2019
---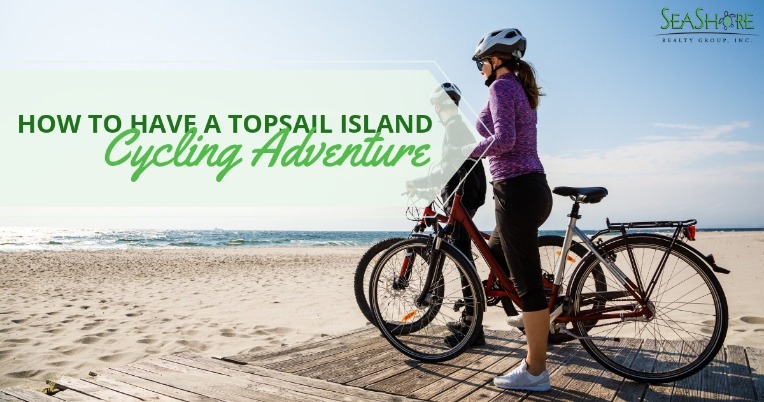 Do you have fond memories of biking around the neighborhood with your friends? Maybe you put a playing card in the spokes to make your bike sound like a motorcycle or had streamers on the handlebar ends. For many of us, some of our fondest memories are those on two wheels. There's just something carefree about bicycling. You can continue that carefree feeling during your Topsail islandbeach vacation. This week we have everything you need to have a safe and fun time cycling around Topsail Island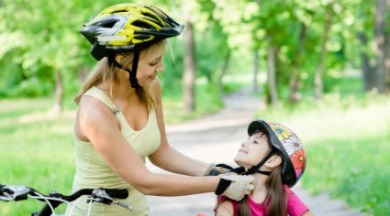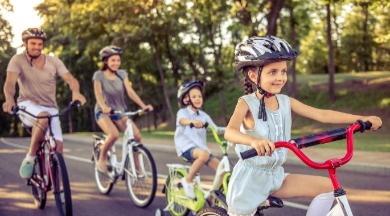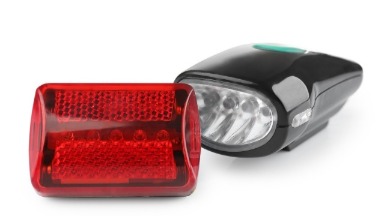 Safety first
Before we get to the fun and exciting stuff, we need to take care of a few housekeeping matters. First and foremost we need to make sure that we are safe on the road. Here are three safety tips to follow while cycling on Topsail Island:
1. Helmets
It is best to always wear a helmet. In fact, in North Carolina, it is the law that all children under the age of 16 wear a helmet. Mom and dad make sure to lead by example and wear your helmet too!
2. Ride on the right
There is some confusion concerning which side of the road to ride on. In North Carolina bicycles are required to follow the same road rules as cars. This means while on a bike you need to ride on the right and with traffic.
3. Stay visible
Whether you are riding at night or in the middle of the day, it is essential to be visible on the road. One of the best ways to stay visible is by using lights. LED lights are very visible, lightweight, and easy to use. Use a flashing front white light and a red rear light.
Where to get bikes
One of the best things about cycling around Topsail Island is you don't have to actually have your own bike. Okay, let me explain. Renting bikes is inexpensive and easy on Topsail Island. There are several vendors in the area that offer bike rentals for hours, days, or even a week at a time. So don't worry about buying a bike rack and lugging all the family bikes to your vacation home. Give us a call, and we'll be happy to help you find a rental vendor close to your your home. Some of them even deliver!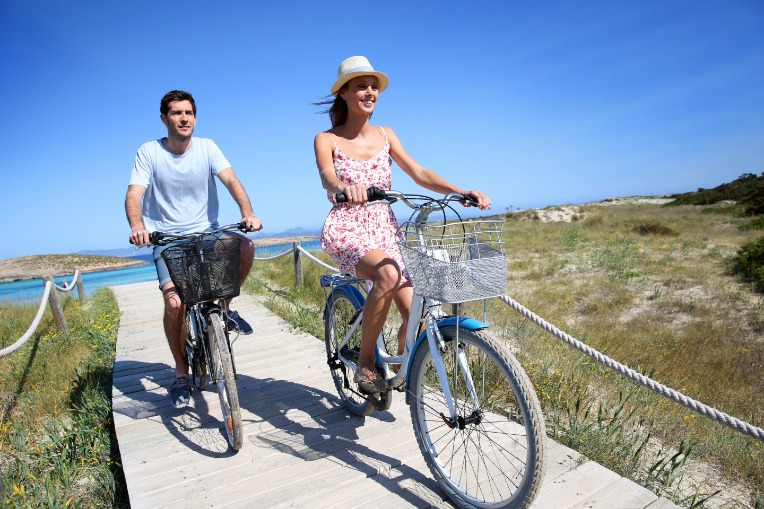 Five things to see and do on your bike
1. Discover the sea turtles
If you love sea turtles, then there is one stop you have to make on Topsail Island. The Karen Beasley Sea Turtle Rescue and Rehabilitation Center is a wonderful organization dedicated to rescuing and rehabilitating sea turtles found in the local area. Click here for more information.
2. Missiles and More Museum
Did you know that Topsail Island was once the location of a top-secret missile program? It's true, for several years the United States used Topsail Island's remote location as a testing ground. Discover this and so much more about Topsail Island during a visit to the Missiles and More Museum.
3. Surf City Pier
One time-honored tradition among Topsail Island vacationers is a visit to the Surf City Pier. Located in the heart of Topsail Island, the pier offers visitors all sorts of family fun activities, and it even includes a grill.
4. Soundside Park
Soundside Park is a great place to have a picnic, go fishing, play on the playground, and just hang out with the kids. During the summer months there are often concerts, movies, and other family activities.
5. Ride to lunch
Topsail Island has loads of great places to eat and almost all of them can be reached by bicycle. So grab the kids and head out for your favorite place for lunch on Topsail Island. Need some ideas on where to eat? Check out our previous post: Eat Like A Local During Your Topsail Island Beach Vacation.
Are you ready to have your own Topsail Island cycling adventure? If you are, the next step is to book your own vacation rental. How you ask? Easy! Just give us a call today at 910-328-3400 to speak with one of our friendly reservationists. Of course, you can also click the button below to see all of our vacation inventory.
Comment on this post!