How to Plan an Amazing Christmas Vacation in Topsail
Posted On Wednesday, November 30, 2016
---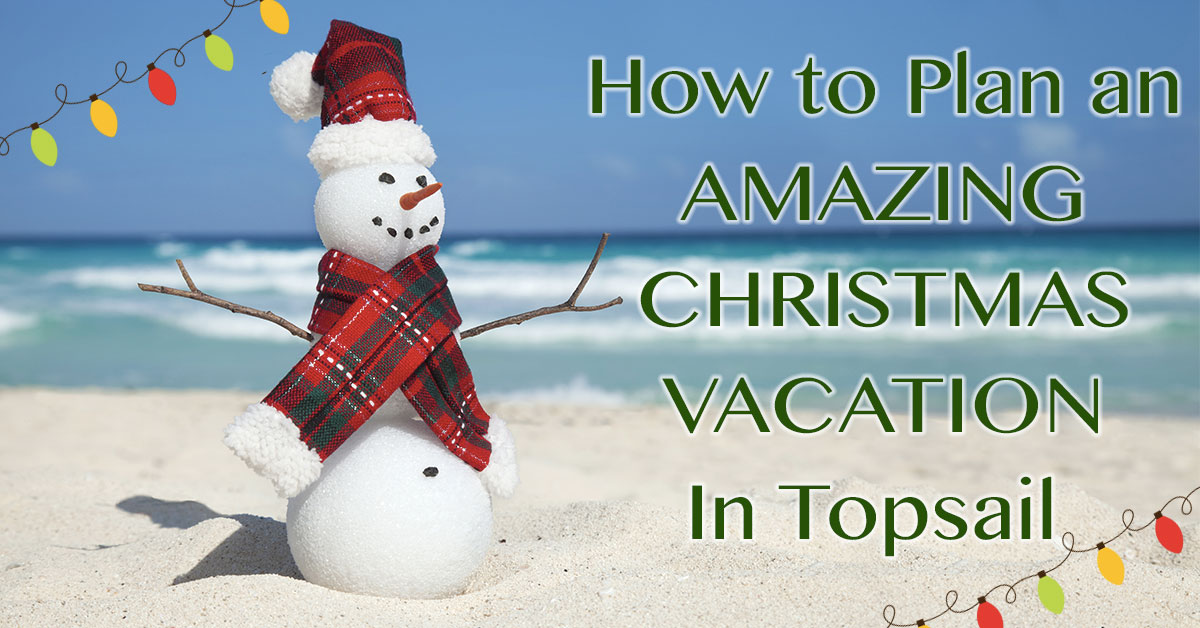 Have you ever dreamt of having a white Christmas…without the snow? The wide white sandy beaches of Topsail Island will provide a holiday that your family will not soon forget. With mild weather, great specials on vacation rentals, and the prospect of a good ole fashioned Southern Christmas…Topsail is the perfect retreat this year! Celebrate the season away from the hustle and bustle, and enjoy the gorgeous North Carolina beaches and Carolina blue skies. SeaShore Realty is ready to roll out the red carpet, and help you plan an amazing Christmas vacation.

The Best Vacation Rentals for Your Topsail Holiday
SeaShore Realty has a ton of rental options for your holiday vacation. From quaint cottages to large oceanfront homes, there is something for every size family & budget. Renting a vacation home gives you so much freedom to go along with your holiday season. You will have a kitchen for preparing a delicious Christmas meal, and plenty of space for the family to gather together (whether it is out on a deck or in a living room with ocean views).
This beautiful oceanfront home has room for 10 of your favorite holiday guests. With private beach access and gorgeous views of the Atlantic Ocean, you will be thrilled with this much loved and well cared for home. There is room for the family to gather in the spacious living room, and the large dining table is perfect for feasting or playing a game of cards! But don't worry, with plenty of deck space and private nooks, there is always a place for some peace & quiet..and a good book.
Looking for a vacation rental at a great price? Then look no further than Good Karma (pictured above). This 2nd row home will sleep 7, and fit everyones budget! With stunning ocean views, and open living spaces, you will be well on your way to creating lasting holiday memories. Prepare dinner together as a family in the fully stocked kitchen, and sit down together around the six-person dining table. You will find great holiday fun at Good Karma!
This sprawling oceanfront home is the perfect spot for your large family! With 5-bedrooms, 138 Topsail Road will sleep 12 of you friends and family. The large kitchen, 2 dining tables, open concept living room, game room, hot tub, fireplace, and private beach access (Wow! That's a lot of amazing amenities!)....gives this house the potential to make all your Christmas vacation dreams a reality. Discover your slice of holiday paradise on Topsail Road!
How to Plan the Perfect Christmas Dinner at the Beach
Get uber organized, and start your holiday meal prep before you ever leave home. Plan your menu, and begin to compile a shopping list. You will want to make a paper or electronic file to include your menu, shopping list and recipes. If you plan to do a lot of traditional cooking and baking, you may want to consider bringing (from home), any herbs, spices, and hard to find items. This will save you valuable time and money!
Next, consider your holiday meal and the leftovers. This may be the year to divide the recipes in half! If not, then plan accordingly with plenty of zip top bags and storage containers. Keep in mind that your vacation rental will most likely NOT carry a full set of china with a gravy boat. But the basics will be covered, so keep that in mind. You may have to cook up some creativity, but your vacation rental in Topsail will still offer you a wonderful space to enjoy cooking and baking with your entire family.
There are several grocery stores near Topsail, like IGA, Walmart and Food Lion, where you can stock up on all your vacation food supplies!!
During the winter months, many of the local Topsail restaurant will be closed for the season. But let's face it, you aren't coming to Topsail for you holiday vacation because of the high-fashion dining. One of the most wonderful things about Topsail in December is it's slow pace and seclusion. You will feel like you have stepped into a different place in time, away from the hustle and bustle of Christmas. But don't worry, there are still plenty of dining options in the Topsail area...including the large port town of Wilmington, which is just a 1-hour drive away.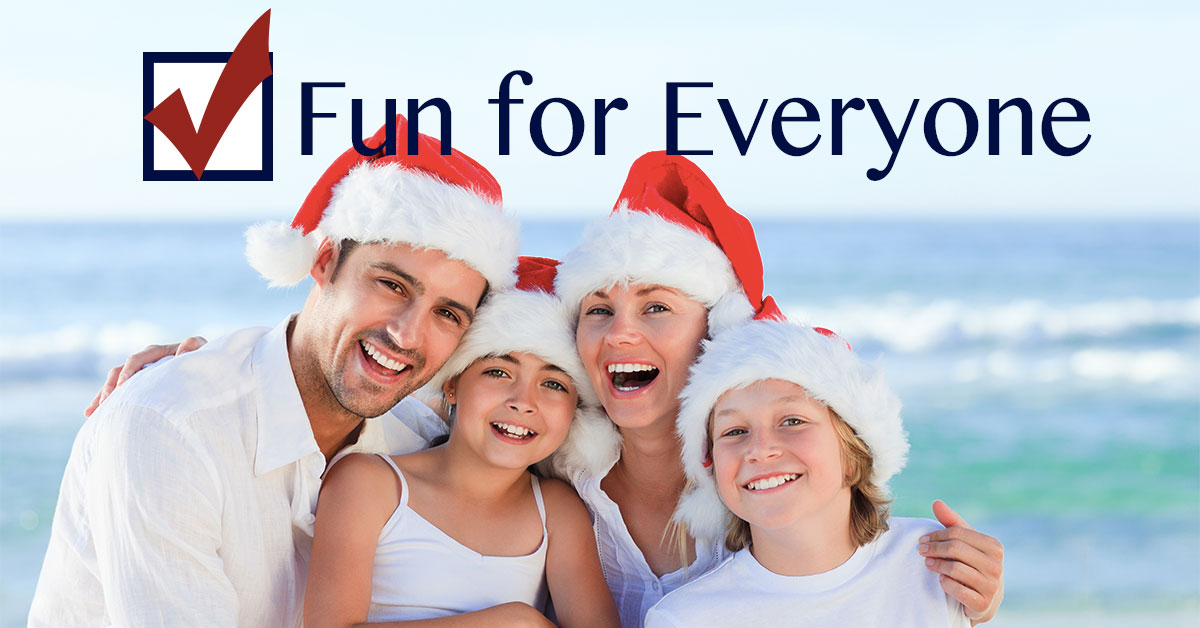 Awesome Holiday Activities That Everyone Will Enjoy
Topsail may be a quaint and quiet little beachfront town, but that doesn't mean that it's boring! There are so many great ways for you to enjoy quality time with your loved ones. Here is a list of a few ways that you can escape the everyday, and celebrate the season...Topsail style!
1. Star Gazing: With almost no light pollution, this is the perfect place to study the wonder of the night sky!
2. Shell Collecting: Winter months are a great time to find seashells. The fall storms face up many treasures, and there aren't many tourist...which mean shell jackpot for you.
3. Shopping: If you still have some Christmas shopping to do, Wilmington and Jacksonville, NC offer plenty of shopping options...and both are only an hour away!
4. Games: From a game of touch football, to board games in the living room...it's a great time to slow down and connect through a little friendly competition.
6. Head to the Gym: Head to the
gymnasium in Surf City
for family nights, Fridays from 5:30-7pm. This time is set aside for parents to participate in a gym sport with their children.
No matter what you decide to do with your holiday vacation, or where you decide to spend it...the staff at SeaShore Realty hopes that it is a season filled with love and laughter. But remember, you are always welcome, at Christmas time or anytime, in Topsail!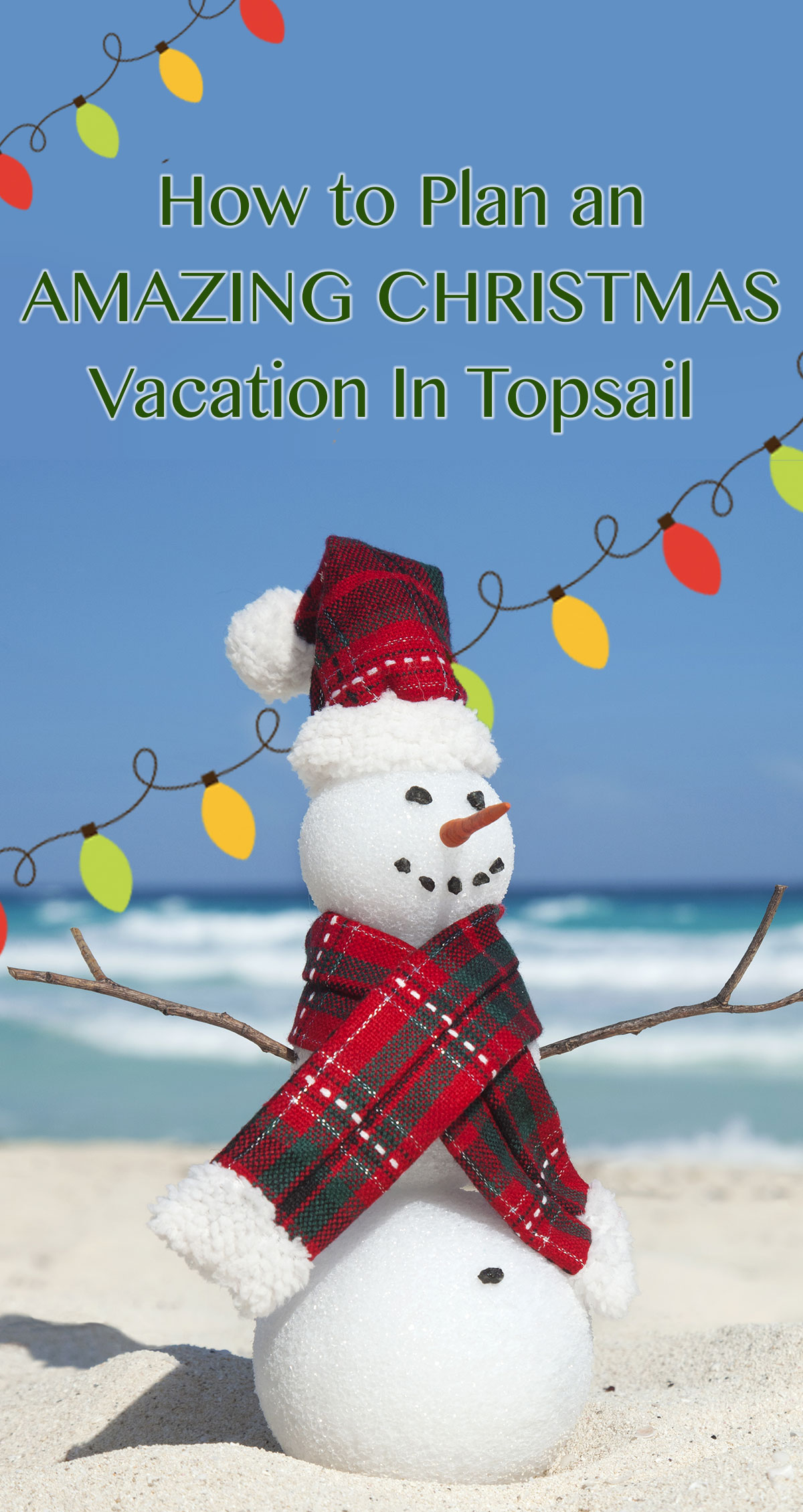 Comment on this post!