How to Take the Perfect Topsail Island Vacation Photos
Posted On Sunday, August 18, 2019
---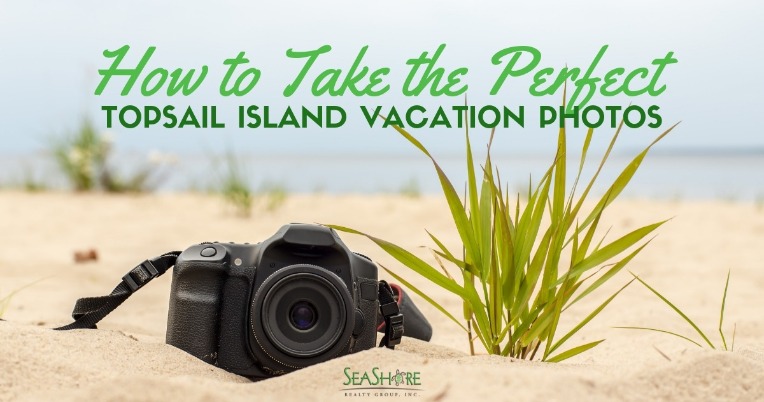 If you love the beach you probably also love taking photos at the beach. They say a picture is worth a thousand words. If you are like me, you often see other people's pictures and wonder how they're able to get such amazing pictures. This week we have all the best tips and tricks from the pros to help you take the best Topsail Island vacation photos. So fire up your Instagram and Facebook accounts because you're about to have some awesome photos to share with your friends and family.

Three Simple Ways To Get The Most Out Of Your Smartphone
It seems like everyone these days has a smartphone. In fact, these days most kids have smartphones. We all love taking selfies and updating our Facebook status however, few of us are getting the most out of our smartphone's camera. Here are three things you can do to get the maximize your smartphone's camera.
Use the HHDR Functions
HDR (High Dynamic Range), is available on almost every camera. Think of this like you camera's autopilot. It helps bring out details that you would not otherwise be able to highlight. The function is easy to disengage when not wanted, but is a lifesaver for those of us who are amateurs looking to take great photos.
Use Natural Light
Natural is best and this is especially true with natural light. You don't need thousands of dollars in fancy lights to get great pictures. Just be aware of the sun's location and your subject and you are off to a great start. Remember you want the light on the front of the subject.
Keep A Steady Hand
Nothing ruins a good photo like a shaky hand. Even the best cameras need the photographer to keep the camera as still as possible. One good trick is to use natural features like steps, walls, fence posts or anything to balance the camera. Of course, nothing beats a good tripod or monopod. They are relatively cheap and they even work with smartphones.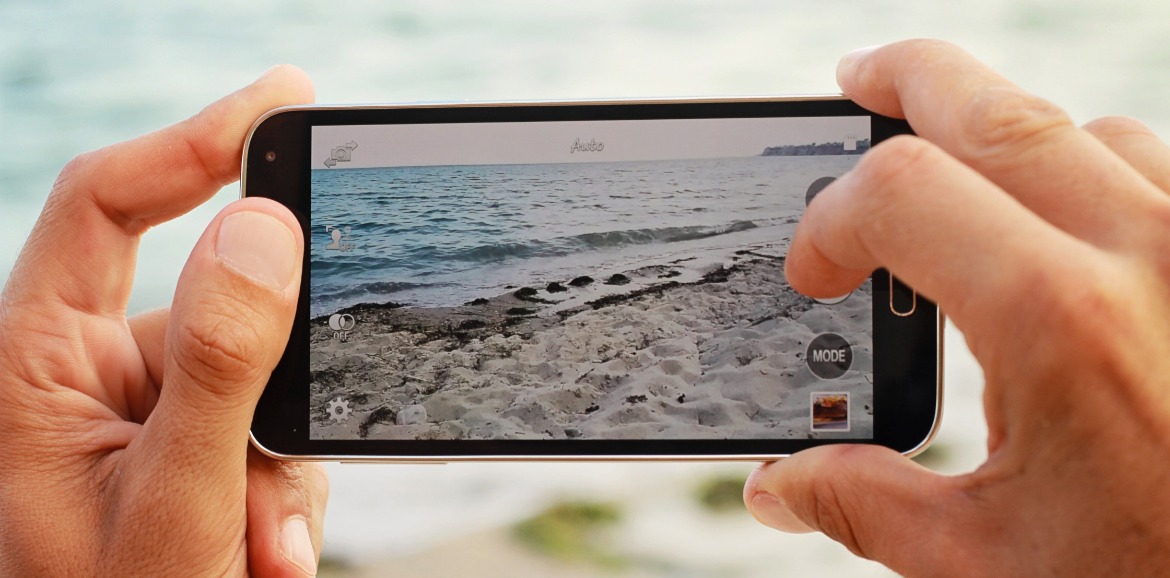 Tips For The Serious Photographer
If you love photography, you probably have a Digital SLR type camera. The popularity of these cameras has grown with the advent of digital photography. Digital SLRs are easy to use, have loads of features, and can make almost anyone a competent photographer. Here are a few tips to help you make the most of your new Digital SLR.
Use A flash
Professional photographer Sarah Rodriquez-Martinez suggests using a flash on the beach. You might be wondering: a flash? At the beach? And the answer is yes!
Using a flash is a great tip in how to take beach pictures or beach portraits. There are two reasons why: when light is weaker (sunset and sunrise) and as filling light to avoid a lot of shadows in the face. For more tips on using a flash at the beach check out Sarah Rodriguez-Martinez recent post about photography at the beach.
Be mindful of the water
Remember water reflects light and can cause pictures to be harsh. Think of the light as bouncing off the water, which can cause all sorts of unflattering shadows in your final image.
Bring a lens hood
Having a lens hood is especially important on the beach when you are shooting into the sun or for backlit images. Lens hoods allow you to drastically cut back on the haze that tends to cover the subject.
Protect you gear
The beach is a harsh environment for camera equipment. Not only do you have the sand to contend with the sand, but also the corrosive salt air can play havoc with equipment. Make sure to buy a good bag to protect your camera and always inspect and clean your equipment at the end of the day. Good pictures start with good equipment.
Check your background
It's easy to get caught up in the subject of your photo, however good photographers are always aware of the background. You don't want your picture to have a strange object in the background. I recently saw a picture where it looked like a surfboard was coming out of the subject's head. Take a moment to double check your background.
Careful of Auto Settings
If you're shooting in auto mode at the beach in the bright sun, your camera will probably be predisposed to under-exposing your images. If you're having problems with the auto setting, then switch to manual and experiment with your exposure settings.
Look for those quiet moments
It is a true joy having the beach to oneself in the early morning, late season, or evening. Take advantage of this time to take some truly spectacular photos. Sunrise is a great time to take photographs because of the incredibly vibrant light. Try and avoid the harsh midday light.
Of course, you can't take great photos at the beach without going to the beach! Late summer and early fall are an amazing time to be on Topsail Island. We still have plenty of wonderful vacation homes to choose from. Come stay for a week or a weekend. We can't wait to see your Topsail Island beach photos.
Call today to speak with one of our friendly reservationists. 910-328-3400
Comment on this post!