Offshore Fishing: 4 Tips for Your Perfect Fishing Trip to Topsail Island
Posted On Monday, March 20, 2023
---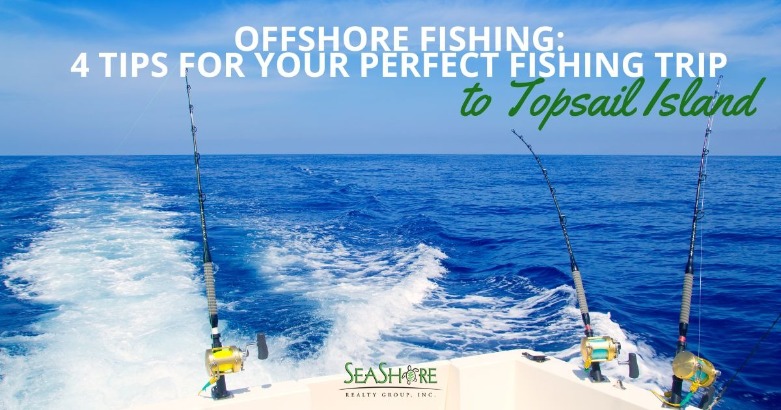 Offshore fishing on Topsail Island, NC, is a popular activity for residents and tourists of all skill levels because Topsail Beach is something of a dream spot for anglers. The ocean surrounding the island is home to various fish species and offers a scenic atmosphere for a day spent on the water. In this blog, we'll explore some great tips to get you started if you're new to deep sea fishing!
Also, Spend a week in a fabulous beach vacation rental while you're here so you can come back each night to comfort and convenience while on your offshore fishing trip!
What time of year is best for offshore fishing?
Summer is considered the ideal and, thus, the busiest time of year for offshore fishing. Typically, marlin and sailfish are more abundant in June or July, which are some popular species many are interested in catching. But you can catch many other types of fish throughout the year.
What fish can you catch near Topsail Beach?
You can expect to catch flounder, bluefish, bonito, grouper, crabs, shrimp, sea bass, and more in the Topsail Island area. Some deep-sea fish are yellowfin tuna, a Topsail favorite that can be found between 100 to 300 feet in the water column.
Another type is Wahoo, which can be fished all year in Topsail and is caught by live bait or trolling lures. Mahi-mahi, a colorful fish also known as the dolphinfish, is known for its acrobatic display when getting hooked. They are also caught by trolling lures and live bait.
Billfish include sailfish and marlin and are some of the most challenging to catch. They are strong and big and require skilled anglers to catch them. They can be found in deeper waters, around the 400 – 500-foot range.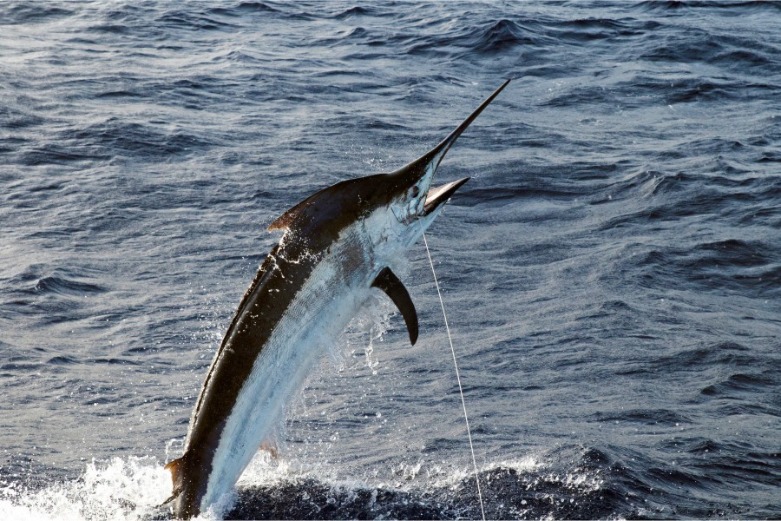 You can offshore fish using a couple of methods. Trolling is a method where you drag the lures or bait behind the boat at a slow speed to attract fish. Bottom fishing, on the other hand, is a method where you drop the bait on the sea floor where the bottom dwellers are and try to attract species like grouper or snapper.
No matter which method you decide to use, make sure to understand fishing regulations and limits to avoid fines or any other issues. You can visit the North Carolina Division of Marine Fisheries to learn more about specific rules regarding the size and number of fish you can catch, licenses, and any other important information you need.
Tips for Offshore Fishing on Topsail Island
Having a few basics down before you go is great for the best fishing trip possible. Here are some tips to make the most of your trip to Topsail Island:
Hire a Knowledgeable Local Guide: Having a local with you who knows the area and how to fish in the deep seas will make your trip exponentially better if you're a first-timer. But these fishing charters are still fun, even if you're a seasoned expert. Because they've done it so many times, they know all the tricks of the trade. It's the best way to learn fast and increase your chances of catching your favorite fish.
Get the Right Gear: A trip to your local fish and tackle shop and talking to the experts on fishing gear will also increase your chances of success. You don't want to spend the day trying to make cheap gear work or end up with the wrong kinds of bait and lures. Let the experts teach you the best gear to use for the types of fish you're after so you can have fun and catch something!
Check the Weather: Make sure to pack your gear to include necessities for differing weather you may experience. Topsail's weather can be unpredictable, so it's best to pack for any occasion, whether intense heat and sunshine or a downpour of rain and gusts of wind. Understand what is possible so you can be prepared and keep yourself safe!
Safety Precautions: Offshore fishing comes with both its excitement and its dangers. It never hurts to understand what those are so you can prepare for them. Ensure you have life jackets on your fishing vessel, know your surroundings, and follow boating safety and regulations. Do a little research on other precautions you can take to keep yourself and your group safe.
Have Fun: Fishing is a fun and relaxing activity, so enjoy the experience and appreciate the beautiful scenery that Topsail Island offers.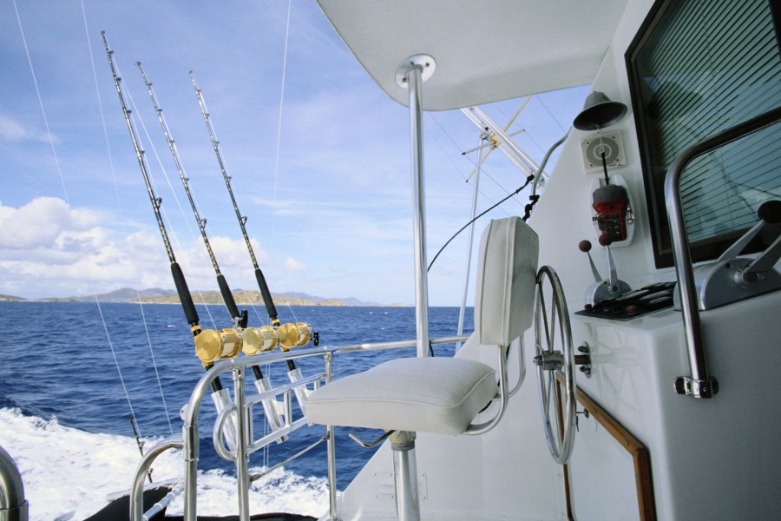 Topsail Island is the perfect place to go offshore fishing, whether you're a seasoned angler or a beginner. There are many great places to go, plenty of experts in the area to answer your questions or help you out on the water, and a lot of relaxation and excitement to be had. Always do your research and be prepared to maximize your experience and make the best memories on your fishing trip!
And remember to check out some of the best places to stay on Topsail Island if you're still looking for a place to rent. Beach house vacation rentals offer spacious, comfortable luxury with stunning views and enjoyment! Ours are gorgeous, clean, and have amazing amenities. Start planning your Topsail Island vacation today!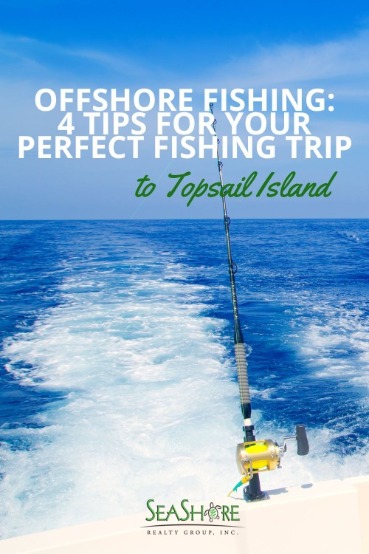 Want more ideas for your topsail itinerary?
Check out three amazing day trips you can take from Topsail Island!
Comment on this post!