Summer Fun on Topsail Island!
Posted On Monday, July 11, 2022
---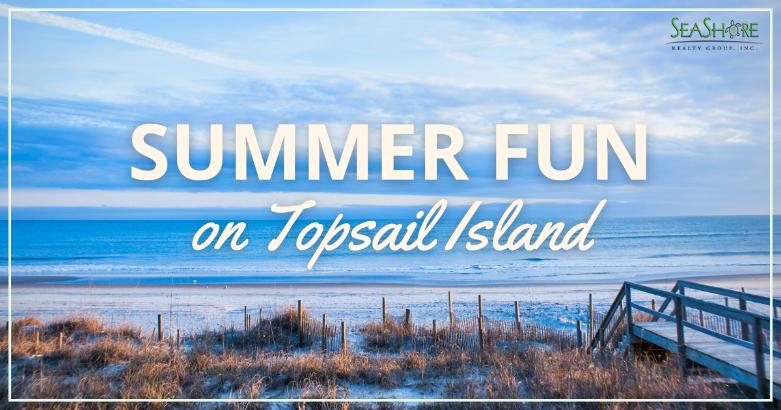 Topsail Island is known for our beautiful, pristine, and peaceful beaches. When you're not hanging out on the beach, there are plenty of other fun, family-friendly things to do in the local area. Keep reading below to learn all about the fun activities your family can enjoy on Topsail Island!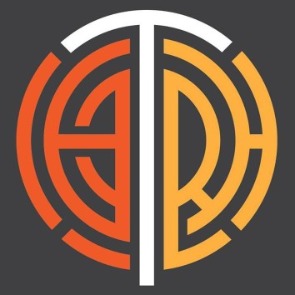 Topsail Escape Room
If your family loves a good challenge, Topsail Escape Room is for you! See if you can crack the code and escape before the time runs out! Groups of 2-10 people can be accommodated and there are two different rooms to choose from, Beach House Breakout and Ocean's Call. Bonus: You are not actually locked in the room like some escape rooms! Looking for outdoor fun? Topsail Escape Room offers an outdoor scavenger hunt called Blackbeard's Treasure.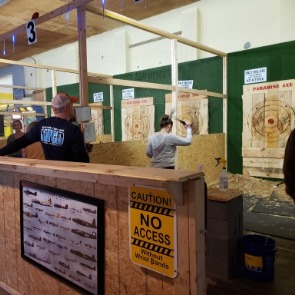 Paradise Axe & Arcade
Axe throwing has recently become very popular, and you can give it a swing not far from Topsail Island in Holly Ridge. Paradise Axe & Arcade features traditional arcade games (including prizes), ice cream, and of course- an axe throwing gallery! Several local restaurants deliver there as well, so you can make a full outing of it.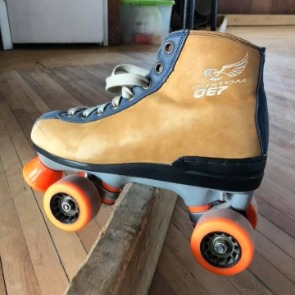 Topsail Beach Skating Rink
Since 1964, the good times have been rolling at Topsail Beach Skating Rink! Open nightly from 6:00 to 10:00 PM and it's only $8.00 per skater, skate rental included. They also have drinks and snacks for sale. Don't miss out on this Topsail Island institution!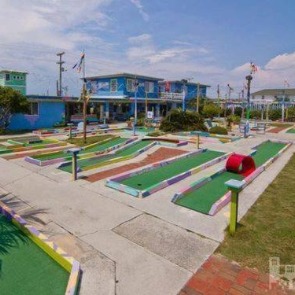 Patio Playground
Putt-putt is always fun, but it's even more fun at the beach! Patio Playground has a ton of family-friendly, fun things to do like an 18-hole putt-putt course, two arcades, a gift shop, ice cream, and a DJ every Wednesday-Friday. They also have bingo nights, so be sure to check their Facebook page to see what's going on.
Shipwreck Point Miniature Golf
Another great option for Topsail Island putt-putt is Shipwreck Point Miniature Golf! Round your group up and see who can snag the best score!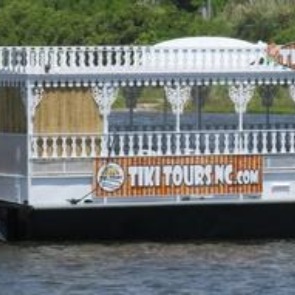 Tiki Tours
Looking for fun on the water? Tiki Tours has you covered! They have several different boats and tours to choose from. The Tiki Queen is a paddlewheel boat where you can enjoy a 2 hour long nature and history tour. Ready to party? The Tiki Sunset Party is a fun luau that features a disco ball and dance music! The Tiki Time Pontoon and Tiki Cruiser Pontoon both feature 3-4 hour long shelling adventures, perfect for the whole family. They are also available for weddings and special occasions.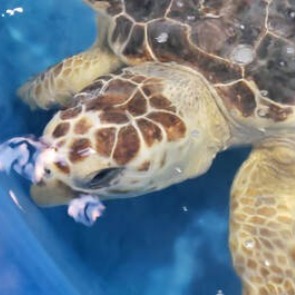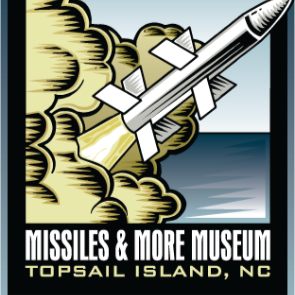 Missiles and More Museum
Learn about the history of Topsail Island and what makes us unique at the Missiles and More Museum. Did you know that Topsail Island has a rich history of missile development for the military and was used as a research facility? Learn all this and much more at our local museum.
As you can see, there are so many fun things to do for the whole family on Topsail Island! We have so many wonderful Topsail Island beach rentals just waiting to be enjoyed, so check out what's available and book today. We can't wait to help create your memorable beach vacation!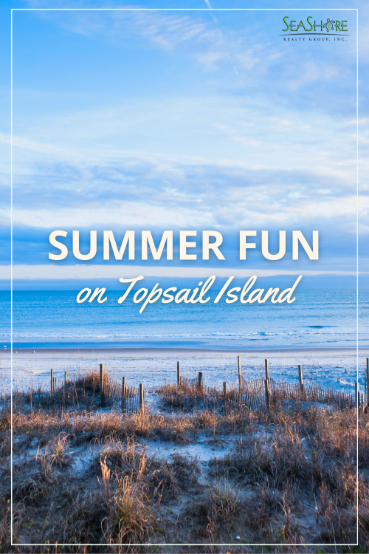 What FUN ACTIVITY Will Your Family Enjoy?
Leave us a comment below!
Comment on this post!