Taste of Topsail Scallops and White Wine Sauce
Posted On Monday, December 14, 2015
---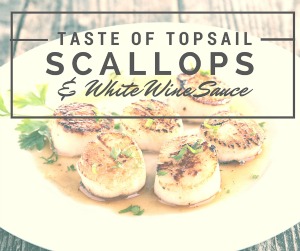 Rentals are a great way to save money, but not lose quality on a great family vacation. While the rental itself is one great way to save, actually using it is another way to stay in, or even under budget! Making your own meals most nights and planning the nights you'll eat out is a great and relatively easy way to cut down on cost. We recognize this is far easier said than done, especially if you're vacationing somewhere new with the family this season. So, just to get you on your way, here is a delicious recipe that's great for the whole family and full of island flavor!
Scallops, Anyone?
Obviously, when you're staying beach side, fresh seafood is a must. But it can be crazy expensive to get out, especially with the whole family in tow, so try making it yourself with this easy
Scallops and White Wine Recipe
. As with most seafood, the real key to making this recipe a smash hit is to make sure you get fresh scallops! Two local seafood markets that consistently get great reviews from visitors and locals alike are
Surf City Crab
and
Atlantic Seafood
. Just make sure that if you're going to Surf City Crab you don't accidentally wander into the restaurant they share a parking lot with.
Once you have your fresh, locally caught scallops, you'll have to select a white wine for the sauce. Crisp, dry white wines are best for this sauce. As the sauce cooks the alcohol is evaporated and the flavor profile of the wine is elevated and infused into the sauce. Ideally, you should choose a wine with a "moderate" alcohol content (somewhere between 10% and 13%) and relatively high acidity. The higher alcoholic content will take longer to reduce, giving the flavor of the wine more time to infuse the sauce, while the acidity has a tenderizing effect as it cooks. The end result is that you have a delicate and balanced sauce for those gorgeous scallops, though depending on your taste in wine you may have to get a different bottle to drink. Some of the most classic wines, and easier to use for beginners, in this kind of dish are Pinot Grigio, Sauvignon Blanc, and unoaked Chardonnay. Though if you're feeling daring, you can also try a Vinho Verde, Assyrtiko, or Muscadet which all have higher acidity levels, and therefore are used in a slightly smaller quantity, otherwise you risk over extracting the wine in your sauce.
A Dinner Everyone Loves
If you have little ones, or not so little ones, who aren't excited by trying new things, or seafood in general, this is a dish that goes great with steaks or chicken for a fun surf-and-turf night! Make some extra sauce to make sure everyone has enough, grab an extra bottle of wine and some sparkling juice for the kids! I would suggest still drinking white even with the steak, if you're going to have the sauce with it, so the flavors of red and white wine don't clash. With all this advice, don't forget to have fun with it! Don't be afraid to make a trial batch of the sauce or a smaller batch to the side that you can add extra seasoning to, like garlic or creole seasoning. Have fun with it and make it your own, this is vacation after all!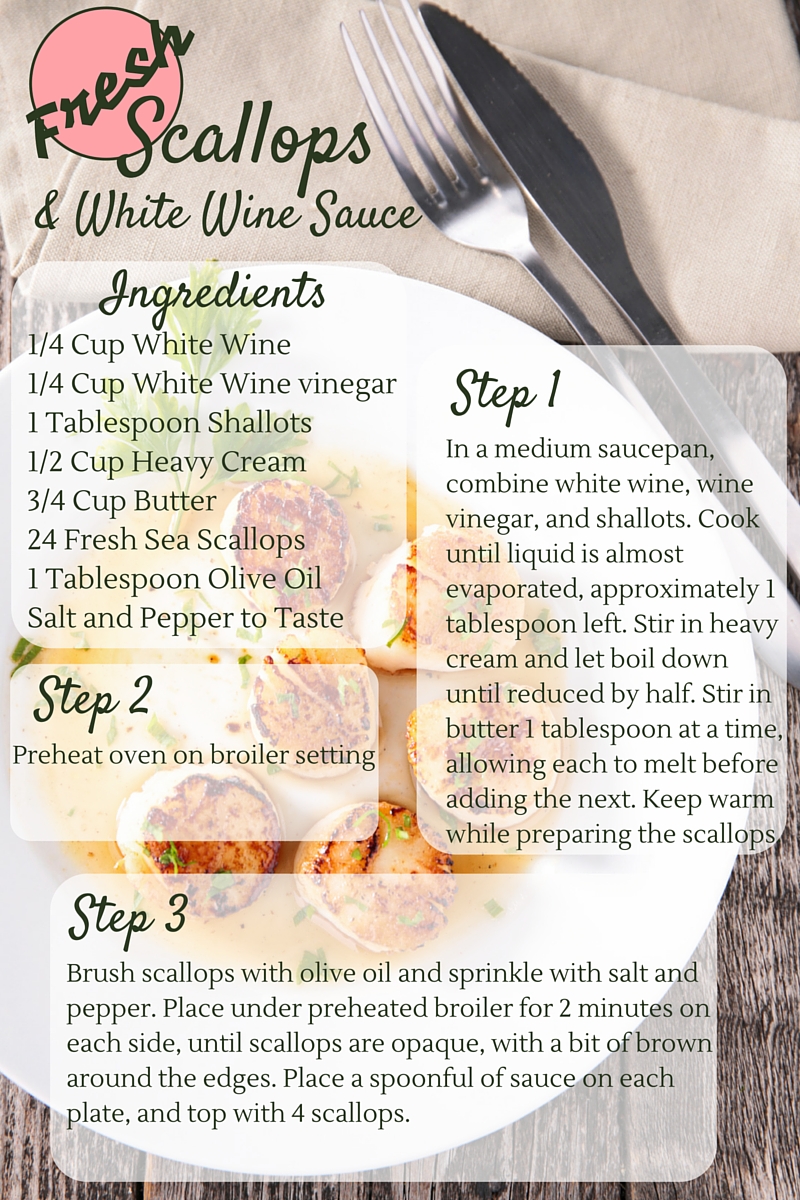 Comment on this post!