The Best Eats and Drinks For Your Topsail Island Vacation
Posted On Monday, July 16, 2018
---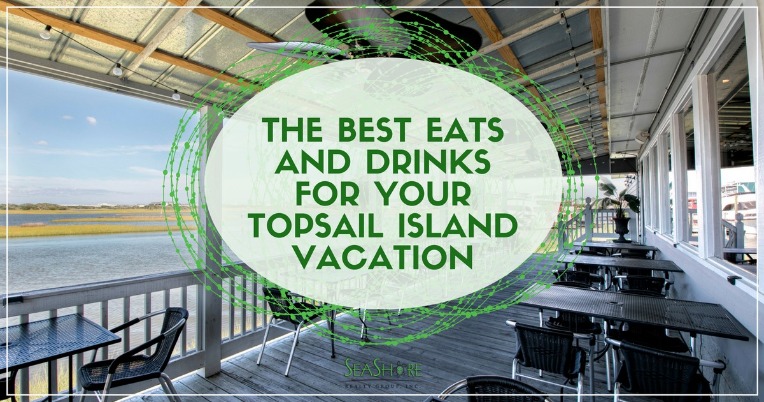 No vacation is complete without great places to eat and drink. From quiet romantic dinners to large family gatherings. This week we'll share a few of the the best places on Topsail Island to eat, drink, and gather to be merry. Of course, we can't include all of the restaurants on Topsail Island, but stay tuned; we'll continue to give you all the information you need to enjoy dining out while you visit. This week we highlight a few select places that you're sure to want to try.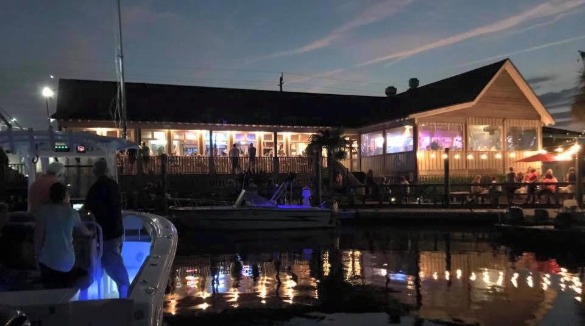 Sears Landing Grill & Boat Dock
In Surf City you'll find Sears Landing, a fun and unique restaurant in the heart of Topsail Island. Sears Landing offers visitors not only amazing food but a great location. The staff at Sears Landing is friendly and offers a full breakfast, lunch, and dinner menu.
Sears Landing prides itself on using local ingredients, which here on Topsail Island means lots of fresh local seafood. If you're looking for a nice place for a large gathering with family and friends, this is the place to be. If you're a boating family or traveling along the ICW, you can pull right up to the dock, grab a bite and get right back on the water!
The Bistro at Topsail Island
Rated one of the Top 100 Most Scenic Restaurants in America, The Bistro at Topsail Island is the perfect place to have that romantic getaway you've been dreaming about. The Bistro, as it is called here on the island, has won several prestigious awards including Wine Spectator Magazine's Award for Excellence,in 2015, 2016, and 2017. One unique feature of The Bistro is that most of the ingredients come from the executive chef's farm just down the road in Holly Ridge, NC providing guests with a real farm to table dining experience. To find The Bistro head over to 602 Roland Ave, Surf City, NC. Plan on making reservations as this restaurant is a popular destination.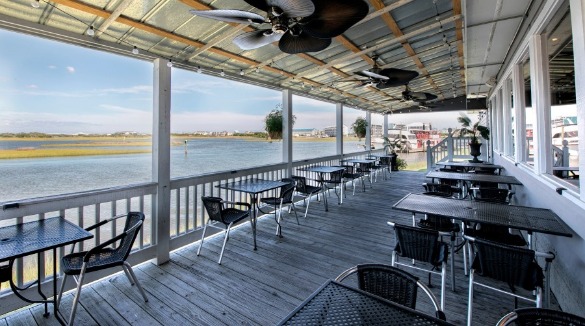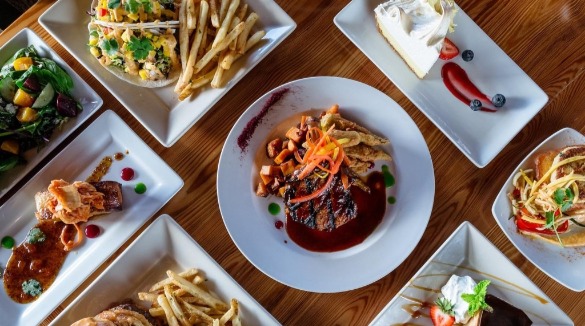 Beach Shop & Grill
Established in 1952, The Beach Shop & Grill is as much a part of Topsail Island as the ocean itself. Cheryl and Jeff Price of The Beach Shop & Grill prove this as they continue to serve up amazing breakfast, lunch, and dinner dishes. A Topsail Island vacation has to include at least one meal at the Beach Shop, and we think it is the perfect place for a little date night getaway from the kids. One highlight of the menu is the cajun remoulade on a fresh brioche bun. For those with a bigger appetite and craving for fried seafood, look no further than the South End fried seafood platter featuring fresh NC flounder. You can find the beach shop at 701 S. Anderson St, Topsail Beach, NC. The Beach Shop doesn't accept reservations.

Inlet 790 Bar & Grill
Located in North Topsail at 790 New River Inlet Road, you'll discover one of those hidden gems Topsail Island is famous for. If you're interested in great food and a romantic setting, this fits the bill. The Inlet Bar & Grill really shines at dinner where the atmosphere is casual but still the perfect place to get dressed up for a beautiful date night. Executive Chef, Dave Gargett, has taken great care to ensure the menu items showcase the bounty of North Carolina seafood while also adding various options to please the land lovers in the group. Mission accomplished, as there is truly something special for everyone in your group. Reservations are recommended, particularly during the summer months.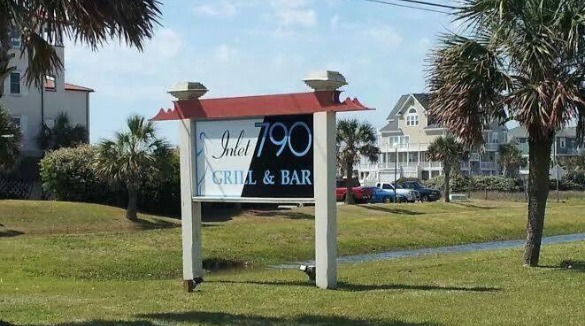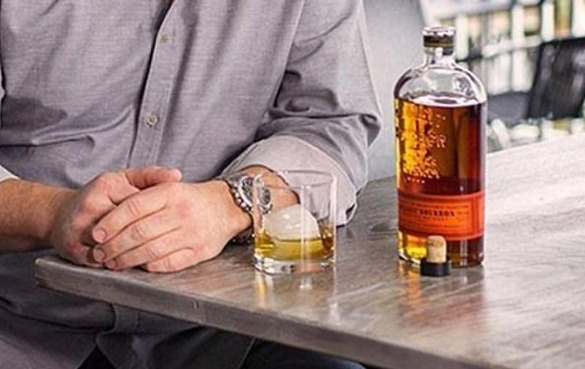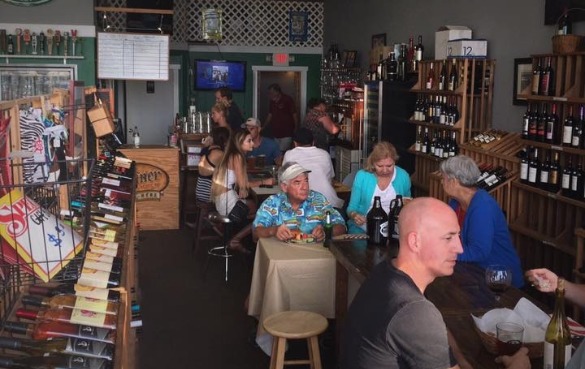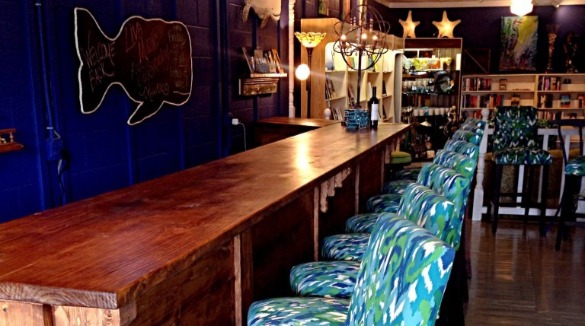 The Quarter Moon
The Quarter Moon is one of those places that has a little bit of everything, yet does everything well. Today we're focusing on their lovely Wine Bar. The bar is casual and the perfect place to stop by with friends for a small gathering. There is also a full coffee bar for those who aren't wanting wine. Make sure to check out their website for interesting events and guests.

Are you ready to head to Topsail Island and discover all these great places to eat and drink? If so we can help just give one of our friendly receptionists a call at 910-328-3400 or click on the button below to start planning your beach vacation today.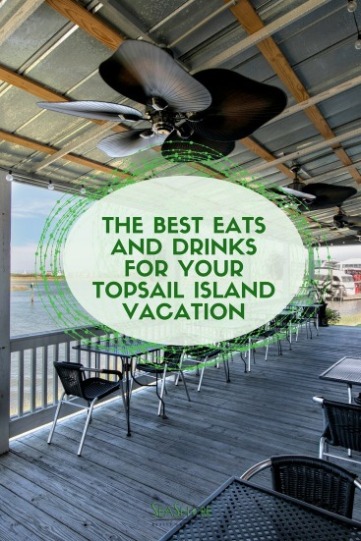 What's your favorite place to eat on Topsail Island? Let us know in the comments below.
Comment on this post!