How to Have the Best Topsail Island Valentines Day Ever
Posted On Monday, January 9, 2017
---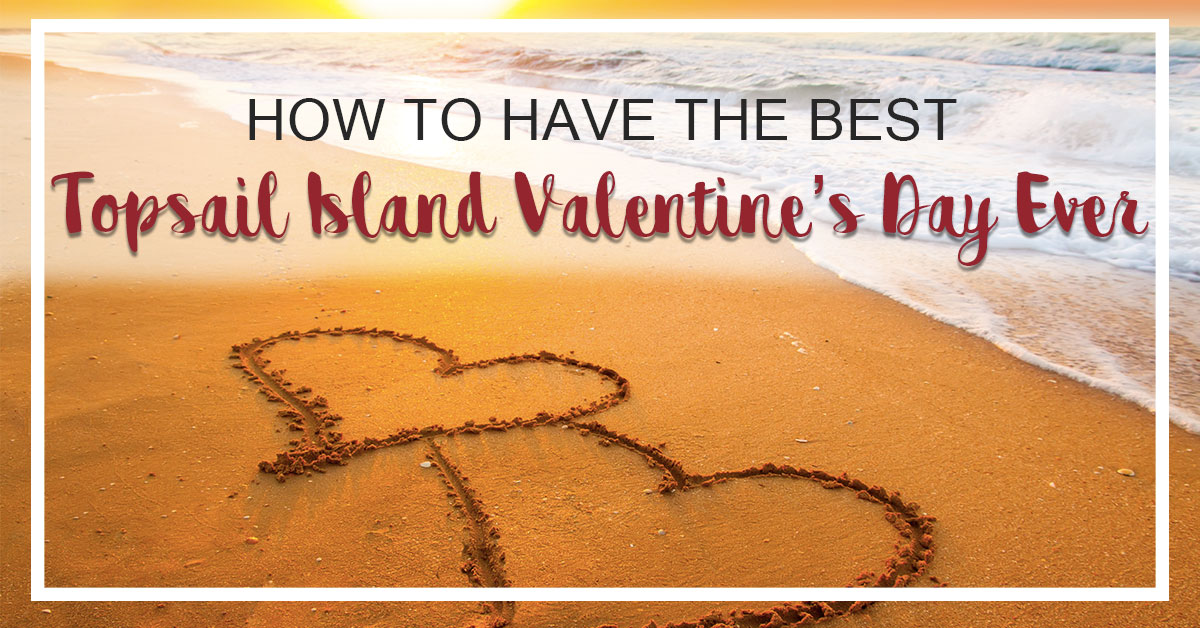 Do you have a special someone who could use some time away? Has it been a while since you had time to reconnect with your partner? If so, it's time to grab your sweetheart, and head to Topsail Island for a romantic Valentine's Day getaway! The beaches of eastern NC are a perfect place to plan a intimate weekend vacation.
Although it is the middle of winter, there are still plenty of mild days to enjoy all that a Topsail Island Valentine's Day has to offer. From breath-taking sunrises and sunsets, to long cozy walks on the beach, to hot tubs and a bottle of wine....there is no shortage of ways to renew a cozy connection with your loved one. This year, forgo the box of chocolates and red roses. Give yourselves the gift that will last a lifetime....a romantic getaway to remember!

Unlock the Door to the Perfect Romantic Beach Rental
If you are looking for the perfect romantic beach destination in Topsail, then look no further than
St. Regis Resort, Unit #2408
. This exquisite condo is an excellent choice if you are wanting luxury, high-style, and ultimate relaxation. Located on the fourth floor, you will have amazing views of the Atlantic ocean...just right for watching the sunrise. Premium granite accents, warm tasteful colors, and generous provisions ensure you and your sweetheart optimal comfort.
The master bedroom boosts of a elegant queen-size bed, and gorgeous coastal appointments. Indulge your senses in the on-suite walk-in shower...with room for two!
If you want to get some fresh salt air, then the balcony is the perfect spot to enjoy the scenery without ever leaving the condo.
In fact, you will never have to leave the property if you don't want to. St. Regis offers guests a large variety of amenities. Get hot & steamy with your partner in the on-site sauna or the indoor hot tub. You can also splash your way to some Valentine's Day fun in the heated indoor pool, located under a breathtaking glass pavilion. If you and your special someone would like to break a sweat, then the fitness center is the place to visit!
Everything you could ask for in a romantic getaway to Topsail, including St. Regis' very own restaurant, Ocean's Edge.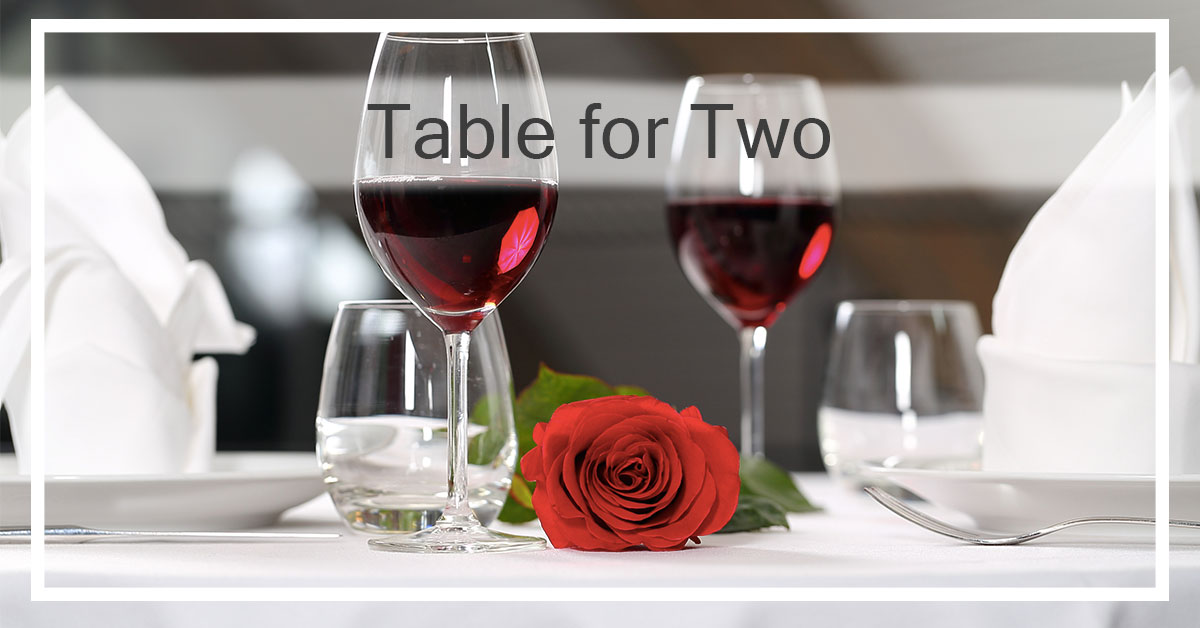 Make a Reservation for 2 for a Sensational Dinner
It may be the middle of winter, but the fine dining options in Topsail are still in peak season. Create a coastal culinary experience that will delight the senses! Fresh local seafood is in abundance year-round, ready to fill your plate with tasty delights from the sea.
Ocean's Edge
, formerly Topsail Shrimp House, is located on the 7th floor at St. Regis Resort. The view, as you dine, is spectacular. Watch as seagulls play, and perhaps even spot a dolphin frolicking in the surf...all while enjoying some of the best cuisine in Topsail. The restaurant is closed on Sunday and Monday, but are open with lively specials the rest of the week. Dive into $.75 oysters and wings on Thursdays, and 1/2 price bottles of wine & Prime Rib for $19.95 on Fridays.

Couple Activities That Will Make You Happy to Be at the Beach
Let your relaxing getaway continue as you succumb to the luxurious spa treatments available at several locally owned businesses.
Inis Spa
proudly offers conscious treatment that go beyond pampering for the mind, body, and spirit. Massage, facial, and reflexology are just a few featured services available at Inis Spa. And if you are a member of the armed forces, present your ID for a 10% discount.
Want to combine massage treatments and a yoga class?? What could be more relaxing than gentle stretching and guided meditation with your partner?
Back in Touch
offers a variety of massage to choose from, including Thai massage. You can also book a yoga class, creating the perfect couple activity.
If spa treatments and yoga aren't your thing, then consider a trip to
Swingbridge Beer & Wine
in Surf City. They are serious about their brew selection, with several hundred bottles of beer on the shelves. Their wine selection is ever evolving with international and domestic labels. Currently, there are 8 wines on tap for you to sample, and then shop by the glass or bottle. You will also find a small selection of fine cigars to enjoy with your favorite beverage.
When you have exhausted all other activities, then it's time for an old fashioned picnic on the beach. Whether under the stars or in the sun, you will love cuddling up on a blanket with your baby. Visit one of the
local grocery stores
, and stock up on romantic picnic essentials. Grab a bottle of your favorite wine at Swingbridge Beer & Wine, add in some grapes and a cheese and cracker tray...and you are well on your way to a fabulous time in the sand!
A long walk on the beach is perhaps the most simple of beachside pleasures to enjoy with your lover. As the coastal tide ebbs and flows...so do all great relationships. Through good times and bad, may you brave every storm...hand in hand. And may Topsail always be a place that brings you closer together!
However you decide to spend your Valentine's Day, the staff at SeaShore Realty wishes you and your loved one the happiest and loveliest of times! If February isn't the right time for you and your sweetheart to escape to Topsail, then call us today...and we will help you book the romantic getaway of your dreams...any time of year!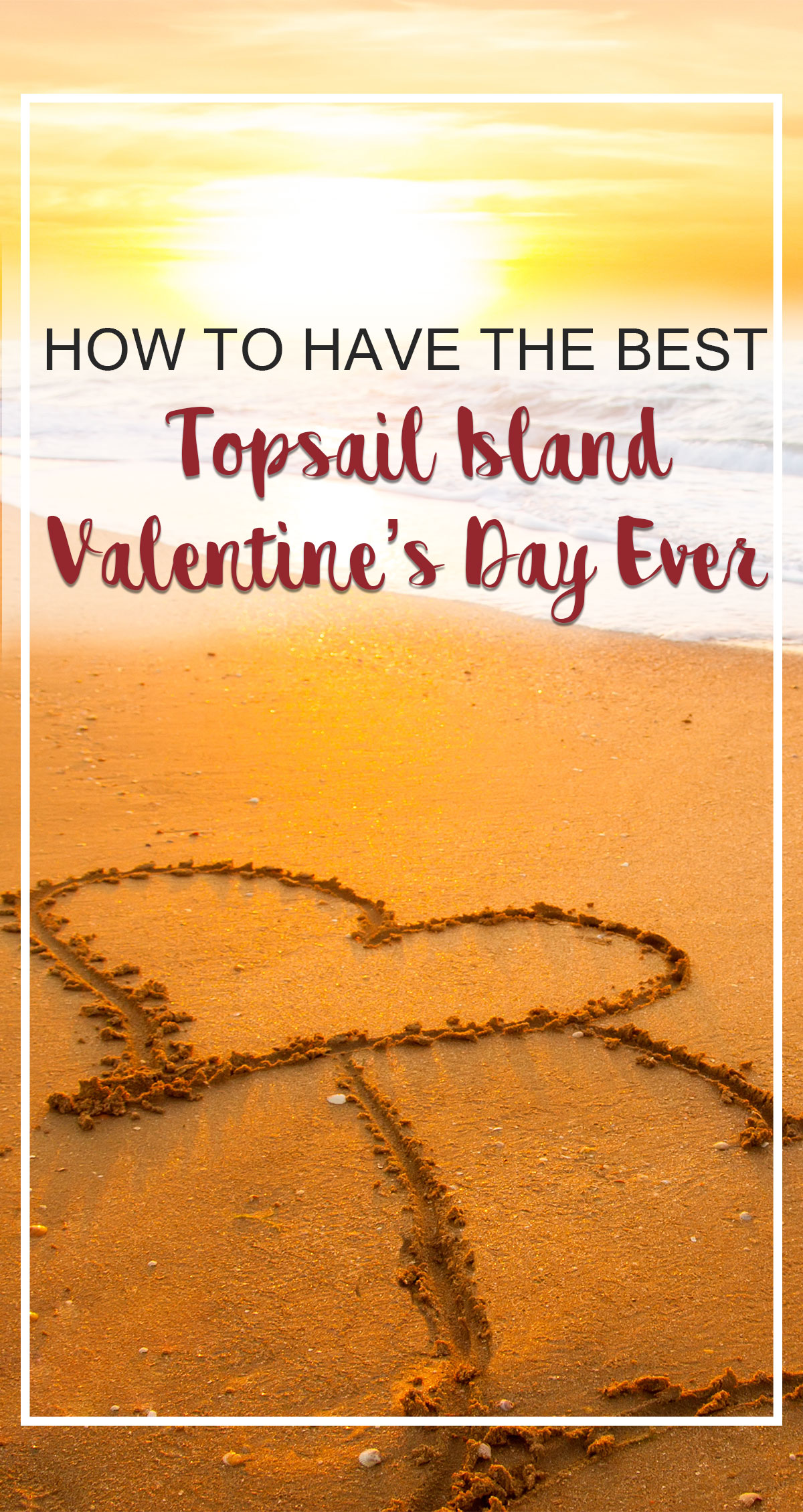 Comment on this post!