Limited Time Specials for Spring 2016
Posted On Monday, March 21, 2016
---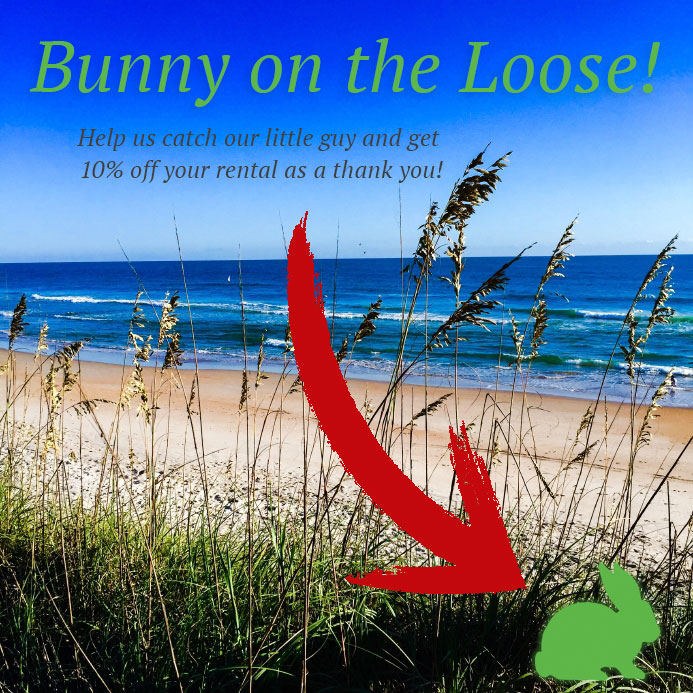 If you are looking for a great deal on a spring getaway for your family or just can't wait for your summer plans to get the first dose of your beach fix, we have a solution for you. There is an Easter bunny on the loose and he is giving out discounts on select properties! Find the Easter Bunny, he's hidden in the picture! Once you find the Bunny you have until March 31, 2016 to book and confirm that property for the discounted rate! You can either book a 4-night stay prior to May 27 or after September 9; or you can book a 5-night stay between May 27 and September 9, the check-in and check-out dates are Saturday, no exceptions. Not valid with any other offers or previously booked reservations. Discount applied when booking your reservation. Deposit must be paid in full at time of booking. Those are our conditions. Your mission, should you choose to accept, will be rewarded with a great vacation at a great price that will provide you with memories to cherish for a lifetime.
Good luck and Happy Hunting!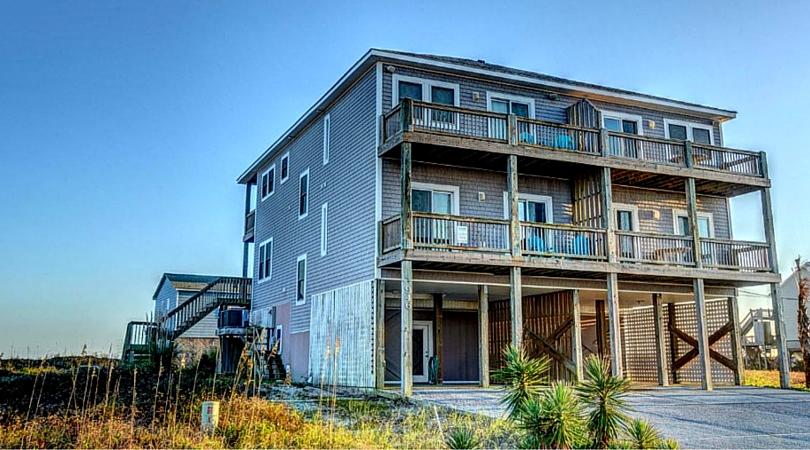 Seaside Rendezvous
Don't miss your chance to stay at this beautiful home! Seaside Rendezvous has four bedrooms and bathrooms making this property perfect for large families who are looking for a getaway they'll look back on fondly for years to come.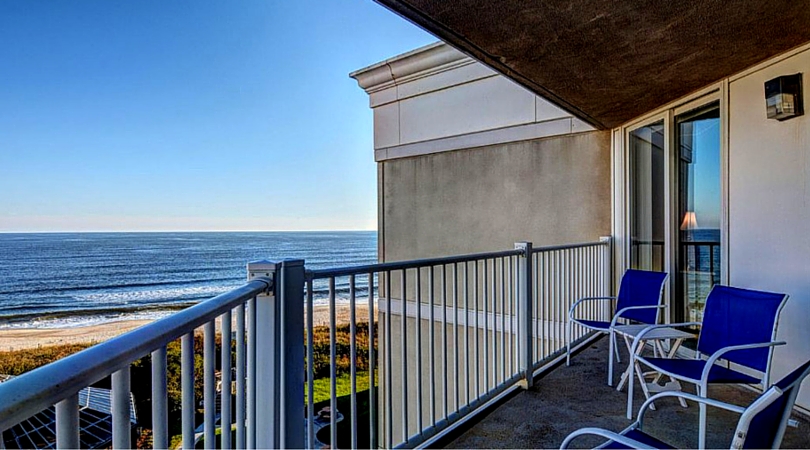 St. Regis 1512
If you want to feel like you are in the lap of luxury while on your trip, St. Regis is your answer. St. Regis has incredible amenities in the complex and 1512 is the complete package with views, great furnishings and more!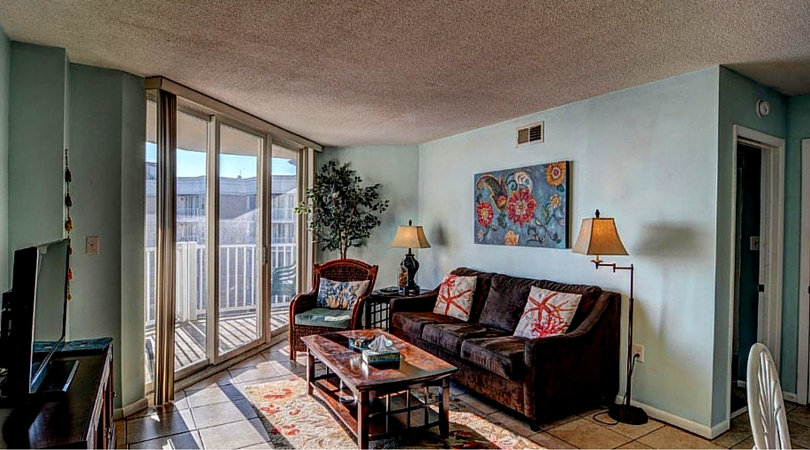 St. Regis 3403
St. Regis 3403 comes with all the amazing high quality amenities that have come to be associated with the St. Regis condos. 3403 offers you the best of the best with a private balcony with stunning views of the ocean and luxurious furnishings for ultimate comfort around the clock.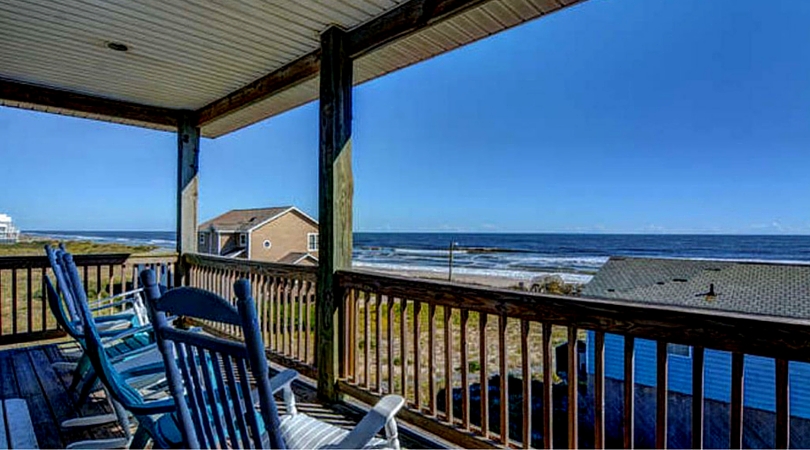 204 S Anderson Blvd.
204 S Anderson Blvd is a great option for families who want to bring the family pet along with them for a week of fun in the sun. This second row home has an oceanview and plenty of space for lounging and playing with the kids before or after heading to the beach.
Girls-n-Buoys
Girls-n-Buoys is a fun and comfy vacation home with ocean views and a great second row location. With four bedrooms and three baths, this property is a perfect solution for families looking for a great getaway and the family pooch!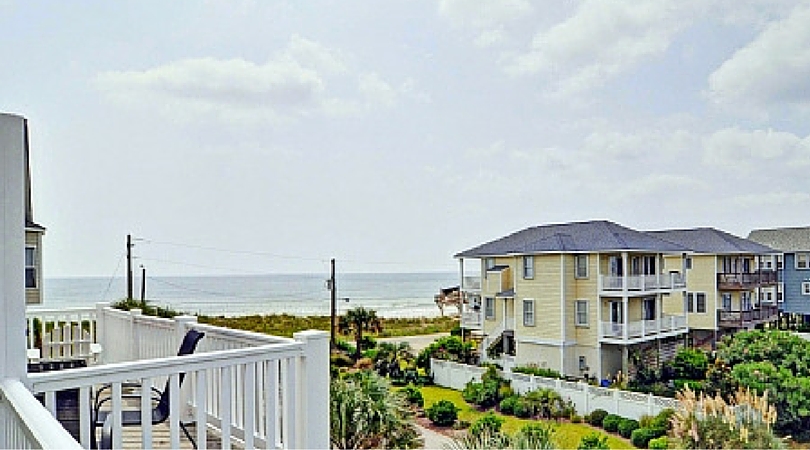 Sea Star Village 210
This adorable townhouse is perfect for groups who want a genuine beach experience. Sea Star Village 210 is located in the premier Sea Star Village with it's it's own private community amenities.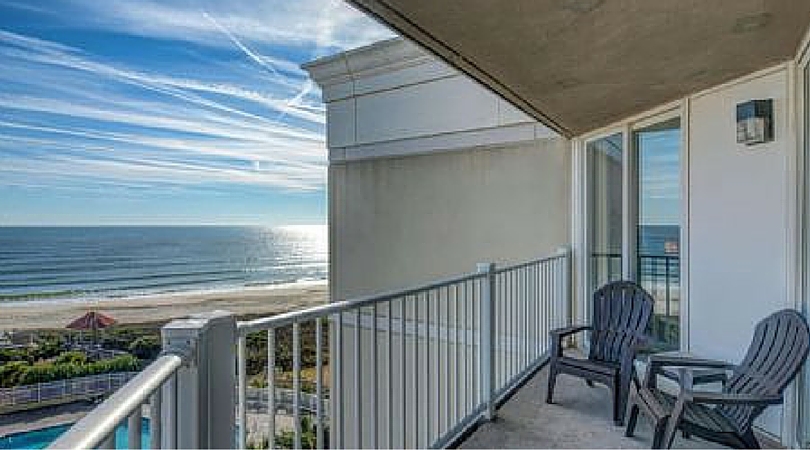 St. Regis 2613
The St. Regis is well known for it's luxurious amenities that come with each condo in the complex. Take your pick from lounging on the beach, relaxing by the pool or just sitting out on the private balcony to bask in the ocean breezes when you stay in St. Regis 2613.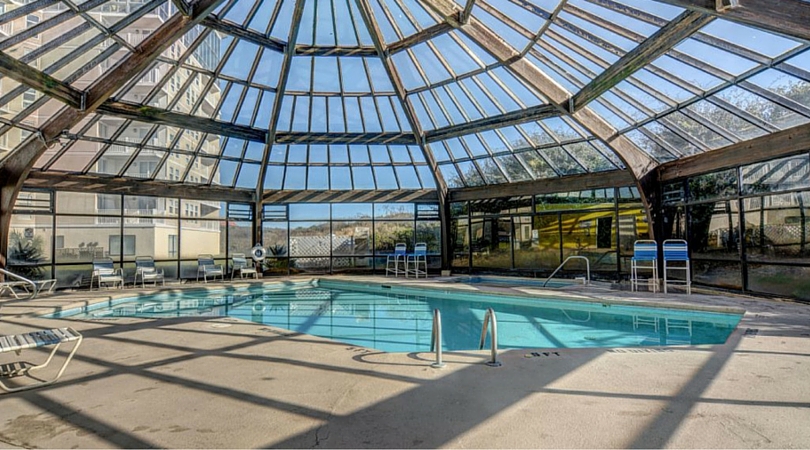 St. Regis 3112
Don't miss your chance to stay in St. Regis 3112! Enjoy the world-class luxury amenities that have come to be a hallmark of the St. Regis. It's Beachfront location makes this stunning condo a must stay for all land-locked beach lovers!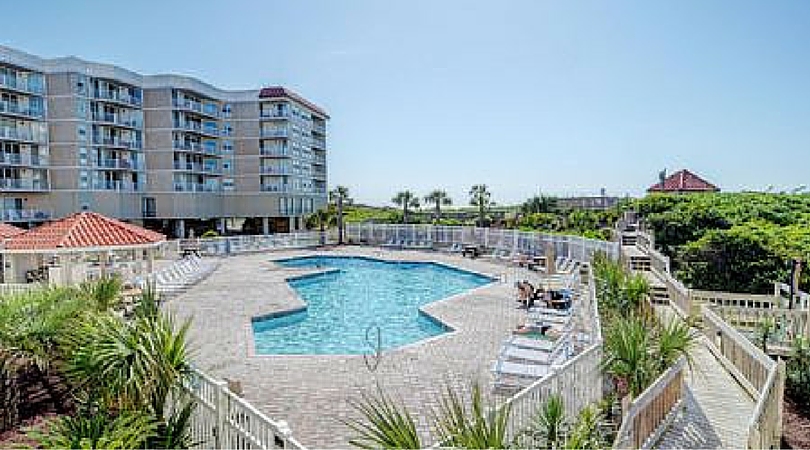 St. Regis 3513
Enjoy a long overdue vacation with one of the best views of the Atlantic Ocean from St. Regis 3513. Let the rest of the world slip away and spend your days doing exactly what you want to and nothing else. See the best of Topsail and then come back the the St. Regis's exquisite amenities.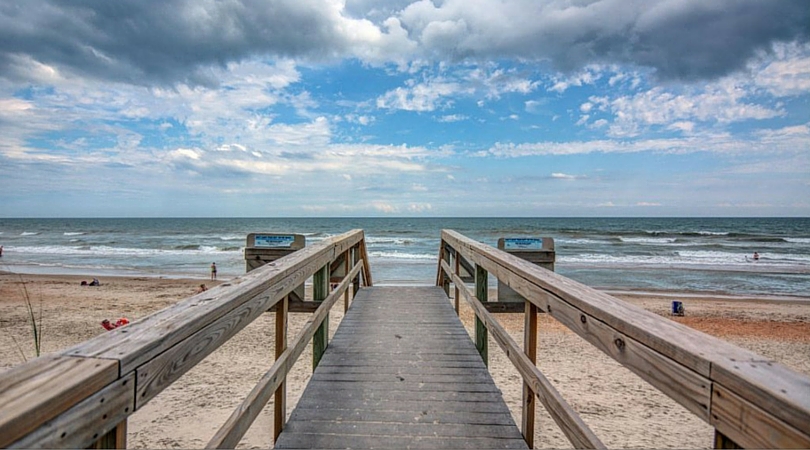 Surf Condos 217
Surf Condo 217 is centrally located in the heart of Surf City. Take advantage of the charming shopping and restaurant district and the beach! Don't waste your chance to experience the best of the best of Topsail Island.
Comment on this post!