Topsail Island 4th of July Favorites You Don't Want to Miss
Posted On Monday, June 11, 2018
---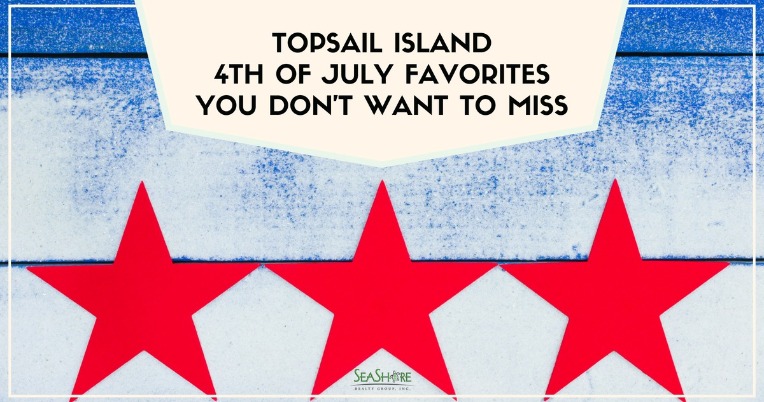 The 4th of July is almost here and now is the perfect time to start planning the perfect Topsail Island beach vacation. Looking for the ideal way to spend your 4th of July holiday? We have a few ideas on our favorite things to do. We warn you we have a little beach twist to our 4th of July. Here are our favorite things to do this 4th of July that you won't want to miss.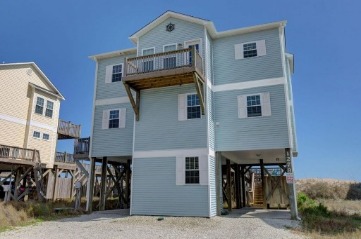 Find The Perfect Vacation Home
Of course, the first thing you have to do to have an awesome 4th of July on Topsail Island is to find the perfect vacation home. The good news is we have lots of great vacation homes. Want to find the best deals? Start by checking our "specials," or you can search our entire inventory. All of our homes are backed by Seashore Realty's excellent customer service and dedicated staff. Our homes feature all the amenities you could ask for. From big to cozy, house to condo we are sure to have the perfect Topsail Island Beach vacation home for your family.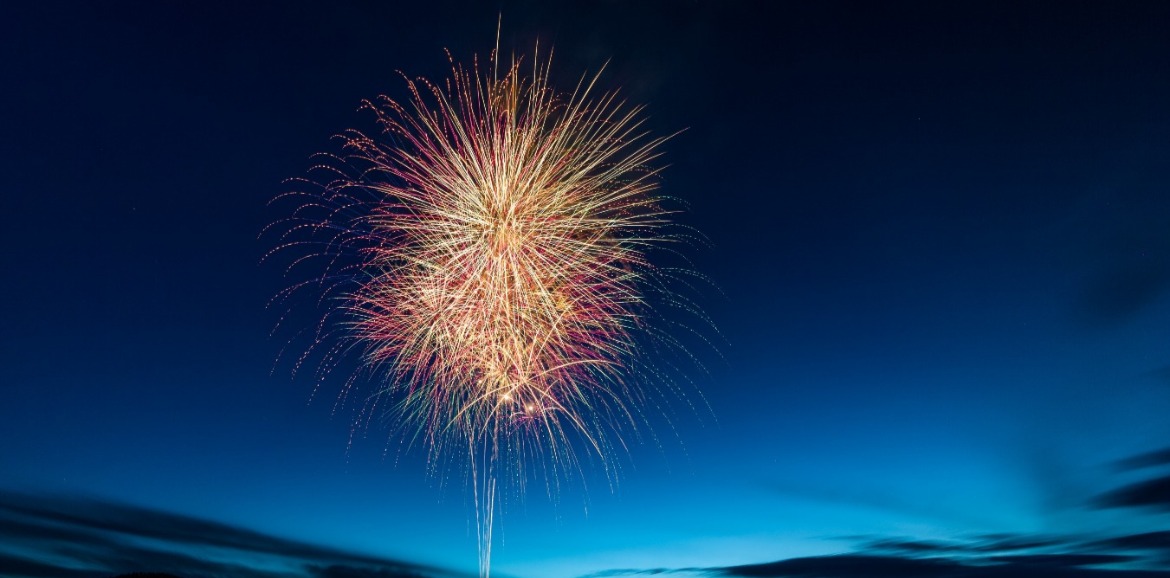 Enjoy The Fireworks!
Just like you, our favorite 4th of July tradition is gathering friends and family for a night of dazzling fireworks. This year on Topsail Island we have a great show in store for everyone. The best seats on the island are right here in Surf City. Centrally located in the middle of the Topsail Island you'll find Surf City to be a fun place to shop, eat, and explore, however, on the this 4th of July, well the 3rd to be exact the night sky comes alive with a brilliant fireworks show. Here are all the details you need to know.
Place: Sound Side Park, Surf City Activities: Food, live music, kids games, and activities.
Time: 5 p.m. to 10 p.m. Admission: Free
Have Family 4th of July Picnic
4th of July isn't just celebration of the birth of our nation. This year start a tradition of having an annual family beach picnic. With miles of pristine beaches, warm waters and sun-drenched days Topsail Island is the perfect place for this tradition.
So grab a picnic basket load it up with your favorite goodies, grab some games for the kids, add a dash of sunscreen and hit the beach! If you need help packing the perfect picnic basket check out our previous post: How To Pack The Most Perfect Picnic Basket, NC Style.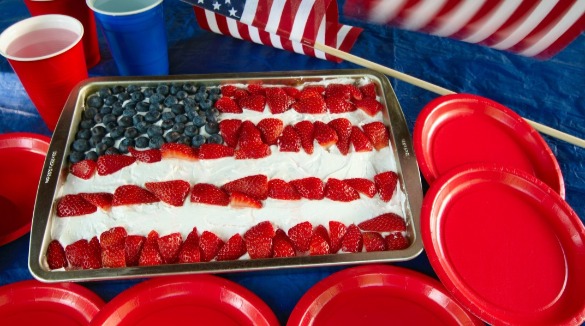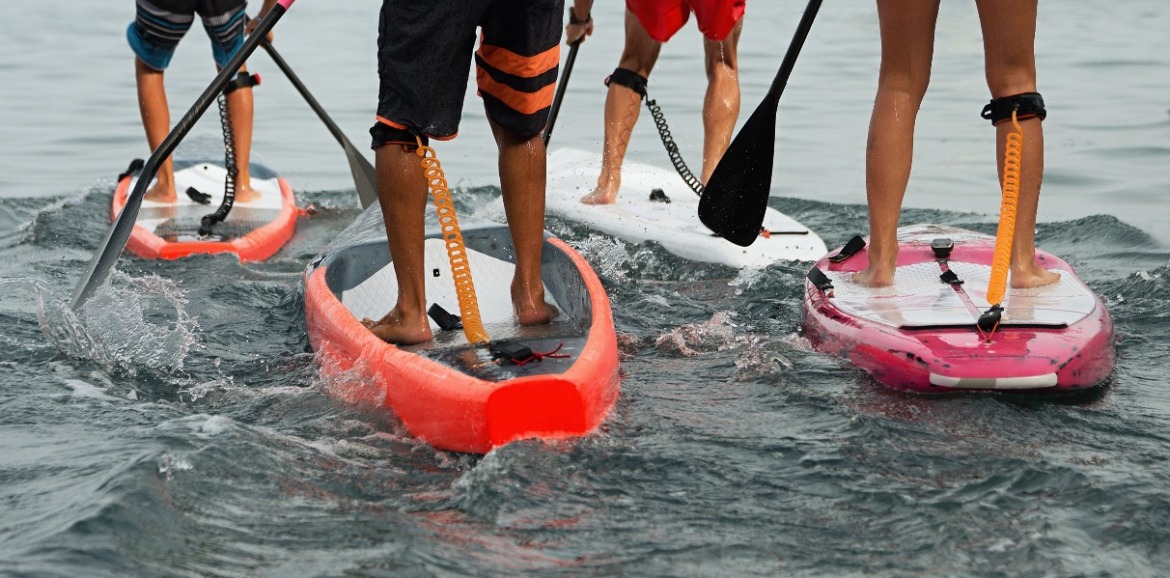 Spend The Day On The Water
One of the best ways to spend the 4th of July on Topsail Island, is, well, by not being on the Island at all, but on the water. With so many ways to explore the waters around Topsail Island, you're sure to have a fantastic day. This year is the perfect year to try something new. Right now Stand Up Paddleboarding (SUP), is one of the most popular ways to get on the water. Easy to learn and fun for all ages it's not just fun, but also great exercise. Don't have a SUP or looking to take lessons? Give the folks at Herrings Outdoor Sports. Their friendly staff has all the expertise and equipment you need to get out on the water.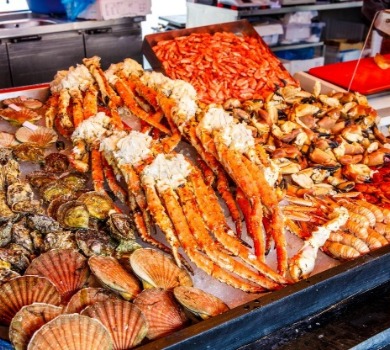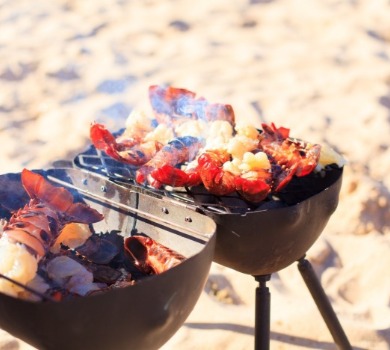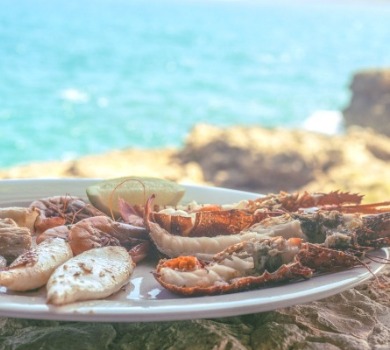 Three Steps To Grilling Heaven
You can have a 4th of July celebration without grilling our with friends and family, but why would you. There are three steps to any great evening of grilling out on Topsail Island.
First, you need to find the best seafood, forget the burgers and steak that salt air is calling you. To find the best seafood, you needn't go far. Topsail Island has some great local seafood places. Now, before you head to the markets check our post: Everything You Need To Know To Be A Seafood Shopping Pro. When shopping for seafood like a pro make sure to stop at Surf City Crab or JM's Place Seafood & Grocery two of the best places on the Topsail Island for seafood. So you've found your favorite seafood, now you need the perfect recipe.
Seafood recipes are wonderful for a summer evening. Refreshingly light and often featuring citrus flavors you can't go wrong with grilled seafood. We may be the pros when it comes to real estate, but we're going to let the good folks at bon appetite magazine show you the best ways and recipes for the grill.
Finally, you need to wade into the great debate; gas or charcoal. This is like arguing about North Carolina college basketball, no matter where you land you will end up with something great. Many of our vacation homes have grills. If you want to make sure the house your renting has a grill just check the amenities on the search or as always we welcome your call.
All that is left is to make some memories with friends and family around the grill.
We hope you enjoy your 4th of July on Topsail Island. Our community is truly a magical place where families come back to year after year, making new traditions and celebrating old ones. From our family to yours we hope this is the year you begin your new family 4th of July tradition. If you wish to join our community this 4th of July just give one of our friendly reservationists a call at (910) 328-3400 or click the button below to start planning your Topsail Island beach vacation today! Happy 4th of July!
Comment on this post!